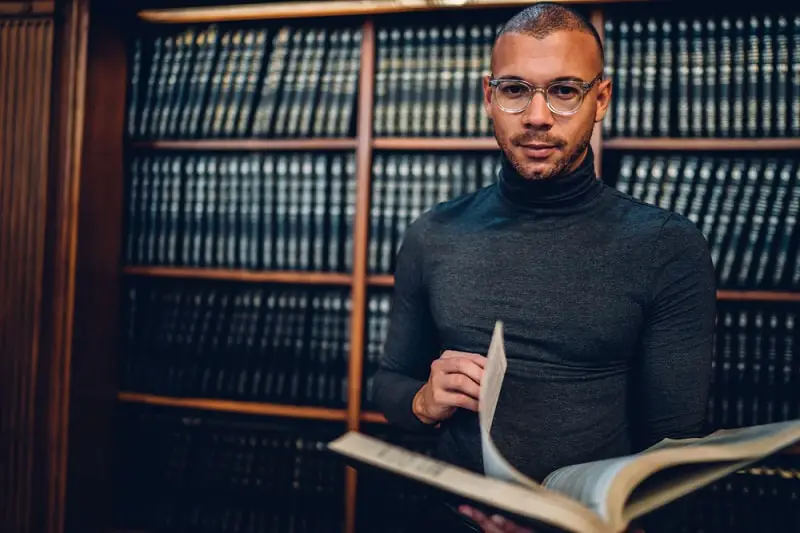 Historians
research, analyze, record, and interpret the past as recorded in sources, such as government and institutional records, newspapers and other periodicals, photographs, interviews, films, electronic media, and unpublished manuscripts, such as personal diaries and letters.
Education:
Master's degree
---
Table of contents
Historians typically need at least a Master's degree for most positions. The most common college major is History. No licenses or certifications are required for this field, but Historians often need to continue learning and researching.
Featured Schools
Historians Requirements
Step 1: Study History in High School
Aspiring Historians should go beyond the standard high school curriculum to study history. Use online resources and history books to research various historical topics. Joining extracurricular clubs, such as a history club, may also provide a useful starting point for your education.
Step 2: Earn a Bachelor's Degree
A Bachelor's degree is a necessary step for becoming a Historian. Most Historians earn Bachelor's degrees in History. They also tend to join college organizations or societies dedicated to history. Achieving a high GPA is also important. Historians often face heavy competition for job opportunities after college, requiring students to maintain high grades.
Common coursework for history majors includes world history, American history, and historical research methods. While a Master's degree is needed for most Historian positions, a Bachelor's degree may qualify you for entry-level jobs, such as Museum Technician, Research Assistant, or Archivist.
Step 3: Look for Relevant Internships
Step 4: Earn a Master's Degree
A Master's degree is the minimum educational requirement for most Historian jobs. Master's degree history programs also give students the chance to choose an area of specialization. Students typically begin focusing on a specific culture, geographical region, or period of history. For example, students may earn a Master of Arts (MA) in Military History, Medieval Studies, Public History, World History, and other subfields of history.
Master's programs typically take two years to complete. Some programs also require students to complete an internship. If an internship is not a requirement, students are more likely to need to complete a thesis. A thesis is often 15,000 to 50,000 words in length. Due to the length of the thesis, students often spend months researching and writing their final paper.
Step 5: Earn a Ph.D.
Earning a Ph.D. gives aspiring Historians a competitive advantage when looking for work. A higher level of education demonstrates greater knowledge, which may help in the job market. A Doctorate is also necessary for most research positions.
There are two primary career paths for those who earn a Ph.D. You may use your Doctorate as a path to become a History Professor or to become a Historical Researcher. As with a Master's program, Doctorate programs allow you to focus on a specific area of history. The area that you choose may impact your employment opportunities after finishing your education.
For example, a degree in Social, Political, Economic, or Legal History can lead to careers at government agencies, nonprofits, and law firms. Focusing on a specific period, such as Ancient History or Post-Classical History, may help students that seek historical research jobs or academic positions.
Earning a Doctorate often takes two to three years and requires students to complete a detailed dissertation. The dissertation is often an in-depth review of a specific historical topic. Students typically try to present new information or a new take on a historical topic, which involves reviewing existing literature on the topic while using advanced historical research techniques.
Step 6: Start Looking for Work
You may need to start with entry-level positions when pursuing a Historian career. Along with Museum Technician, Research Assistant, and Archivist, some Historians start as Content Editors for news publications and Social Media Managers.
News publications and businesses often rely on Historians to verify historical information. Historian jobs are also available at government agencies, universities, and colleges. Historical societies, research organizations, museums, and archives also require Historians.
Some consulting firms employ Historians as independent contractors. However, consulting jobs are typically intended for Historians that specialize in Political, Economic, or Social History.
Step 7: Continue Your Education
Historians do not need certifications or licenses. However, advancing in this career requires Historians to continue expanding their knowledge of history.
Historians often use lectures, history courses, and museum tours to learn more about their area of expertise. Historians with Master's degrees may also go back to school to complete their Doctorates.>
Step 8: Become a Published Historian
Historians also frequently publish papers based on their historical research. Becoming a published Historian is often an important step for advancing your career, especially when working in academia.
What degree do most Historians have
Master's degree
We did a survey to ask other Historians what degree they had when they first became one. Here are the results.
Master's degree
---
Bachelor's degree
---
Certificate
---
How long does it take
Six to nine years
Historians typically need at least a Master's degree, which often takes six years to earn. Some Historians go on to earn a Ph.D., which may involve two to three more years of study.
---
Find a college with the major you want
---
---