Salary, Job Description, How To Become One, and Quiz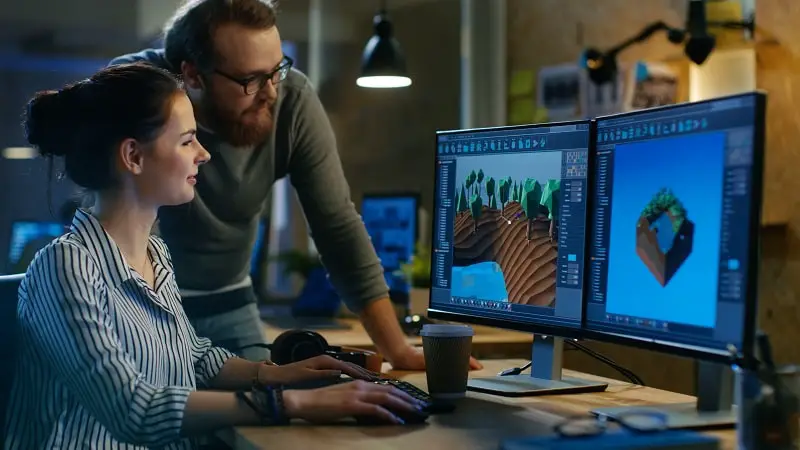 Environment Artists
Environment Artists are responsible for creating the 3D textures and models for the environments and scenes in video games and 3D animation. They typically use 3D modeling software to create digital assets.
---
---
The video game industry is one of the fastest-growing industries in the world and provides an endless list of potential careers, including an Environment Artist.
As an Environment Artist, you can help shape the look and feel of a video game or even an animated movie. Environment Artists set the scene, creating everything from trees and grass to buildings and highways.
Anyone looking to combine their love of video games and art may want to learn more about working as an Environment Artist.
What they do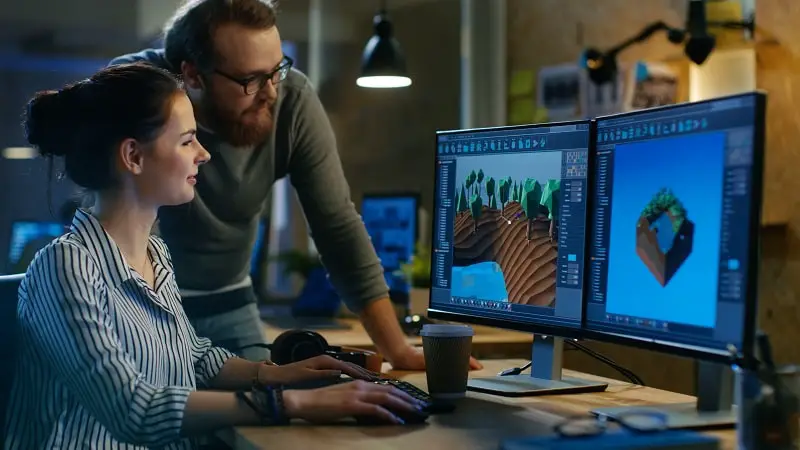 Environment Artists are responsible for creating the 3D textures and models for the environments and scenes in video games and 3D animation. They typically use 3D modeling software to create digital assets.
Use Computer Software to Create Terrain and Structures
An Environment Artist creates environments for video games and animated projects. They may create trees, plants, buildings, houses, roads, terrain, and various structures. The digital models that they design are called assets.
Environment Artists rely on computer software to design 2D and 3D assets. While most projects involve the use of 3D models, some games and animations only require 2D scenery.
Collaborate with Concept Artists and Designers
Environment Artists rarely work alone. They often work as part of a team of Artists to create digital assets for video games and animated movies or TV shows.
The terrain and structures that Environment Artists create are typically based on the artwork created by the Concept Artists. The job of the Environment Artist is to bring the Concept Artist's designs to life.
Design Assets Within Technical Constraints
One of the challenges of working as an Environment Artist is ensuring that the digital assets created for the project meet all technical requirements.
Video game design involves the use of game engines. Each game engine has limitations, such as size limits for texture files. If the files generated by the Environment Artist do not meet the requirements of the game engine, the game may experience glitches or run inefficiently.
Meet Deadlines Based on the Production Schedule
Environment Artists have a set schedule and need to meet specific deadlines to avoid delaying the rest of the team. The production schedule often requires multiple teams to coordinate the completion of individual components.
For example, the Programmers may need to wait for the Environment Artist to complete the textures for a specific area of a video game before proceeding to the next stage.
Monitor the Latest Trends in the Industry
Environment Artists need to monitor developments within their industry to keep up with competitors. The introduction of new software, designs, and techniques can change the way that Environment Artists work.
To remain up-to-date, Environment Artists may attend video game expos or graphic design conferences. Environment Artists who work in the video game industry may play the latest games. Those who work in health care may pay attention to the newest products while those who work in animation may watch the latest animated movies.
What is the job like
Pros
You Get to Work in a Comfortable Environment
Environment Artists work in offices, typically with an open floor plan. The setting is often relaxed and designed to foster creativity and collaboration.
You Get to Work with a Diverse Range of People
This career involves working with Artists from a wide variety of backgrounds, which can help you learn new ideas and techniques.
You Do Not Work with Direct Supervision
While Environment Artists work in collaborative environments, they still work independently and submit their work when completed instead of working under direct supervision throughout the day.
You May Use Your Skills to Explore Other Jobs
Environment Artists can use their skills and knowledge to transition to other careers or high-level positions, such as a Concept Artist or Lead Artist.
Cons
You May Work Long Hours to Meet Deadlines
The video game industry often requires employees to work excessively long hours as a project nears its deadline.
You Do Not Receive Much Recognition
Environment Artists rarely receive industry recognition or recognition from their peers for their work, making it a relatively thankless job.
Where they work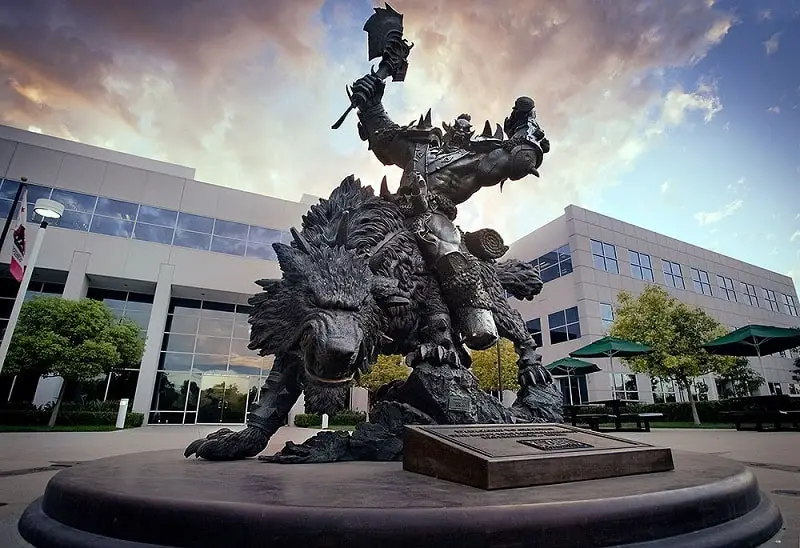 Video Game Industry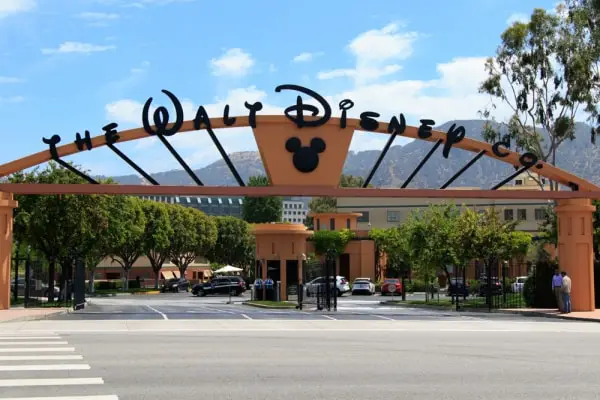 Film and Television Industries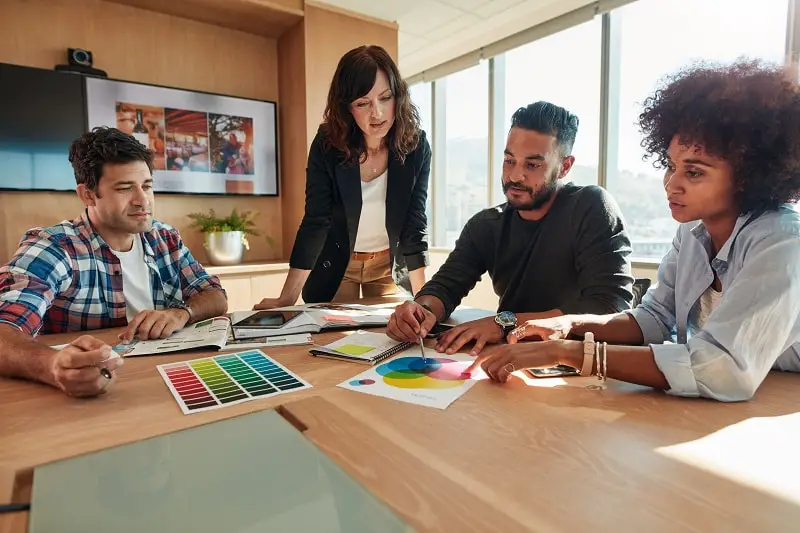 Advertising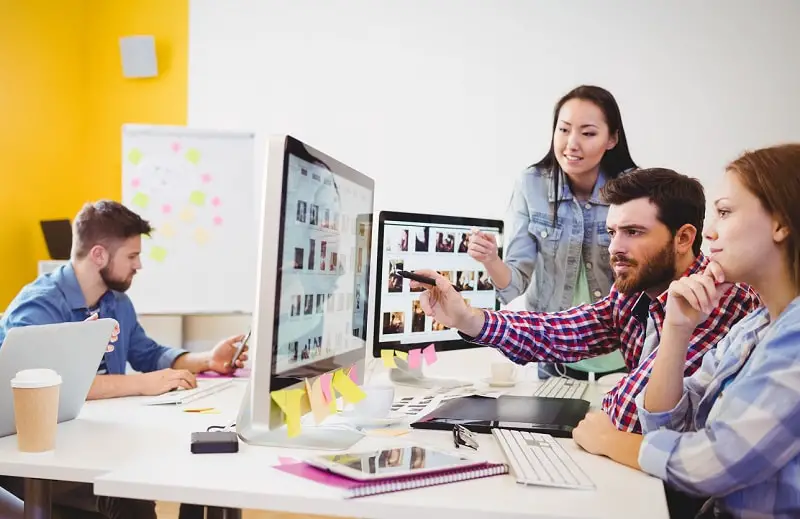 Graphic Design
---
---
Environment Artists typically work for video game studios, as they specialize in the creation of digital assets for video games. Environment Artists may also work for production companies, animation studios, and other businesses in the film and television industries. Sometimes Environment Artists find related work outside of these industries, such as working for an advertising agency or a graphic design agency.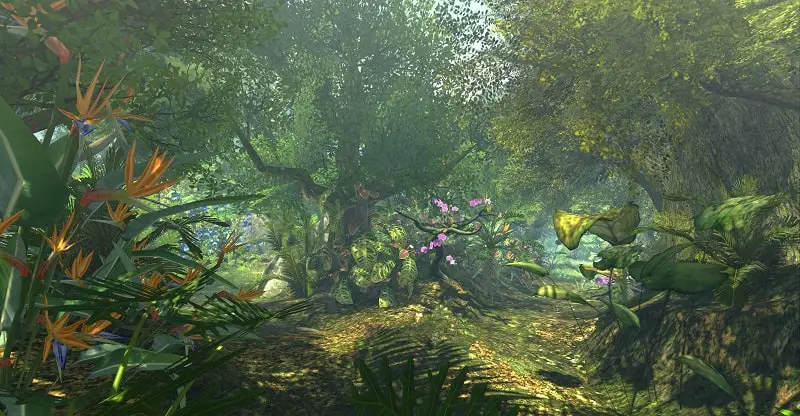 How to become one
Step 1: Study Art and Computers in High School
Take art and computer classes. Environment Artists need artistic skills and computer literacy, which students can start working on before college.
Step 2: Build a Portfolio
Environment Artists need to maintain a portfolio to showcase their work. Start building a portfolio in high school and update it as your skills progress.
Step 3: Earn a Bachelor's Degree
Aspiring Environment Artists may major in Graphic Design or anything related to art, such as Fine Art, 3D Digital Art, or Video Game Design.
Step 4: Explore Networking Opportunities
Use networking opportunities, such as trade shows, video game conferences, and expos, to make connections and find open jobs.
Step 5: Apply for Entry-Level Jobs
Many Environment Artists start as entry-level Artists at video game design studios or animation studios. After getting your foot in the door, work your way up to the role of Environment Artist.
Should you become one
Best personality type for this career
The Artist


People with this personality likes to work with designs and patterns. They prefer activities that require self-expression and prefer work that can be done without following a clear set of rules.
You can read more about these career personality types here.
Environment Artists need to have a keen eye for detail, as they are responsible for designing intricate digital models that meet specific technical requirements. Environment Artists also require good verbal and written communication skills to collaborate on projects and understand the responsibilities of each project. Successful Environment Artists are also creative individuals, which allows them to stand out from other Artists.
Take this quiz to see if this is the right career for you.
---
Don't know which career to pursue?
Take the career quiz to find careers that match your personality type.
Take The Career Quiz