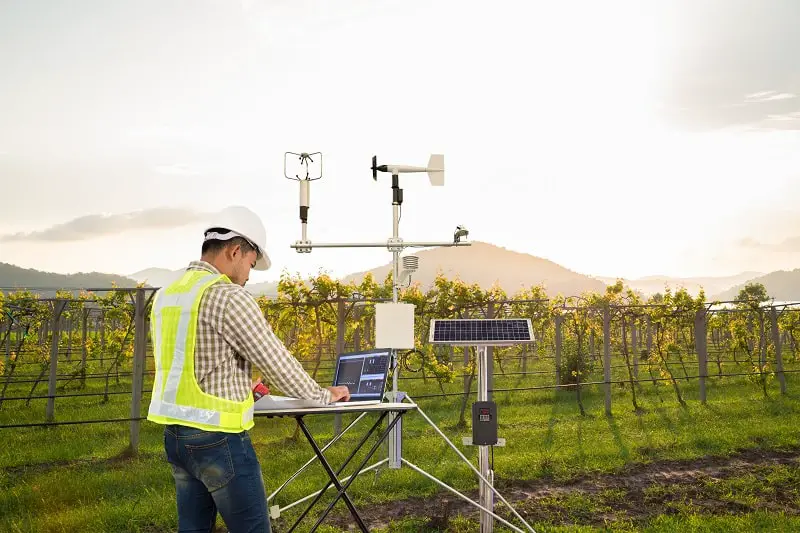 Climate Change Analysts
research and analyze policy developments related to climate change. Make climate-related recommendations for actions such as legislation, awareness campaigns, or fundraising approaches.
---
How To Become a Climate Change Analyst
How long does it take, what degree do you need and more.
---
In this requirements guide for Climate Change Analysts, you will find out what do you need to become a Climate Change Analyst and what it takes to become one.
After reading this, you will be able to plan for your future if you want to be a Climate Change Analyst.
---
---
Recommended degree level
Master's Degree
We did a survey to ask other Climate Change Analysts what degree they had when they became a Climate Change Analyst. Here are the results.
Master's Degree
---
Bachelor's Degree
---
Post-Baccalaureate Certificate
---
One of the most common questions that we always get is what major or degree do I need to become Climate Change Analysts or what courses do I need to take.
We also asked Climate Change Analysts what did they major in college or university and here are the top 5 most popular majors that came up.
Environmental Studies
Environmental Science
Marine Sciences
Environmental Chemistry
Environmental Health
---
For most entry-level jobs, Climate Change Analysts must have a bachelor's degree in environmental science or a science-related field, such as biology, chemistry, physics, geosciences, or engineering. However, a master's degree may be needed for advancement. Climate Change Analysts who have a doctoral degree make up a small percentage of the occupation, and this level of training is typically needed only for the relatively few postsecondary teaching and basic research positions.
---
---

Interested in becoming ? Find the right schools that can help you to become one. You will need some of your details to get you matched with the right college or university. This service is free thanks to our sponsors.
Questions to ask the university or college:
How many students are in the program?
Is your program accredited?
How many faculty members do you have? Do they hold the right credentials?
What is your job placement rate?
Does your school hold career fairs or other on-campus events with employers? How many employers typically attend?
How many of your students have at least one internship by graduation?
---
---
---
You will need an extensive amount of skill, knowledge and experience to be a Climate Change Analyst. Many require more than five years of experience. For example, a surgeon must complete four years of college and an additional five to seven years of specialized medical training to be able to do their job.
Careers in this difficulty category may need some on-the-job-training, but most of these careers assume that the person will already have the required skills, knowledge, and work-related experience and training. These careers usually involve coordinating, training, supervising, or managing the activities of others to accomplish goals. Very advanced communication and organizational skills are required. Similar careers include pharmacists, lawyers, astronomers, biologists, neurologists, and veterinarians.
---
Related work experience required
2 to 4 years
2 to 4 years
---
4 to 6 years
---
1 to 2 years
---
Job training
1 to 3 months
1 to 3 months
---
3 to 6 months
---
None
---
---
---
License and certifications
Do you need any license or certification
Not required
---
No license or certification required for Climate Change Analysts
---
---
We asked other Climate Change Analysts if they could only have 5 skills, what would they be. Here is what they said.
= Hot in-demand that most employers are looking for
---
---
---
Just like any other job, you will need certain know-hows to excel at your job. Climate Change Analysts are generally very knowledgeable in these 5 key areas.
---
---
---
Start your journey to be
Get the best college for Climate Change Analysts
---
---
Discover the best colleges for your $$$
---
---
Find colleges have the highest earning grads
---
---
Yes, I'm sure
---
---
Geophysical Data Technicians

measure, record, or evaluate geological data, using sonic, electronic, electrical, seismic, or gravity-measuring instruments to prospect for oil or gas. May collect or evaluate core samples or cuttings.

Salary

$62890

Remote Sensing Scientists

apply remote sensing principles and methods to analyze data and solve problems in areas such as natural resource management, urban planning, or homeland security. May develop new sensor systems, analytical techniques, or new applications for existing systems.

Salary

$110090

Geological Sample Test Technicians

test or analyze geological samples, crude oil, or minerals to detect presence of petroleum, gas, or mineral deposits indicating potential for exploration or production or to determine physical or chemical properties to ensure that products meet quality standards.

Salary

$62890

Forest and Conservation Technicians

provide technical assistance regarding the conservation of soil, water, forests, or related natural resources. May compile data pertaining to size, content, condition, and other characteristics of forest tracts, under the direction of foresters; or train and lead forest workers in forest propagation, fire prevention and suppression. May assist conservation scientists in managing, improving, and protecting rangelands and wildlife habitats.

Salary

$40110

Quality Control Analysts

conduct tests to determine quality of raw materials, bulk intermediate and finished products. May conduct stability sample tests.

Salary

$52940
---
Learn more about Climate Change Analysts
Find a college with the major you want

---
Related to Climate Change Analysts Requirements
Climate Change Analysts requirements, how to become Climate Change Analysts, degree required to be a Climate Change Analyst, Climate Change Analysts license and certifications, majors to be a Climate Change Analyst, is it hard to become a Climate Change Analyst and how long does it take