Salary, Job Description, How To Become One, and Quiz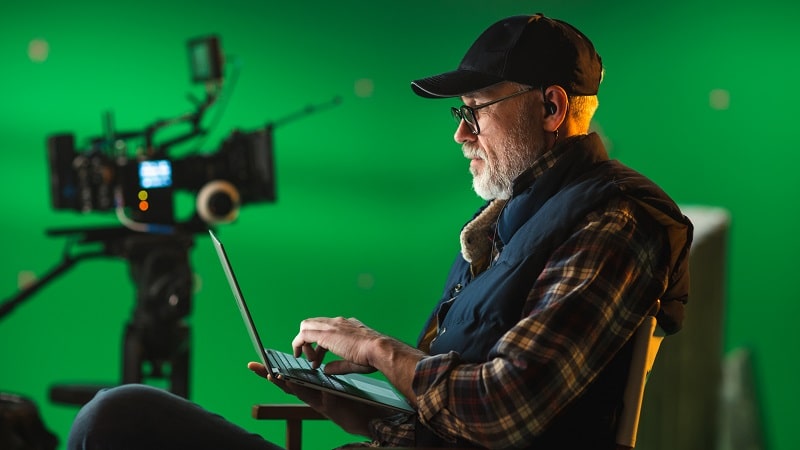 Associate Producers
The main responsibility of the Associate Producer is to assist their employer, which is typically an above-the-line Producer. The job duties of the AP depend on the tasks delegated by the Producer.
---
---
---
---
---
Find a job you love and you will never work a day in your life.
Confucius
---
An Associate Producer (AP) typically assists a Producer in the production of a film or TV program. They may also work in the theatre to produce plays. The AP is a below-the-line producer, which means that they are hired after accounting for the budget for the Director, Producers, and Actor salaries. This is a supportive role that involves a variety of tasks assigned by the Producer.
An Associate Producer may spend their day organizing, editing, or writing scripts for TV programs or assisting with the development of a film production. Working as an Associate Producer may also provide a path to becoming a Producer.
What they do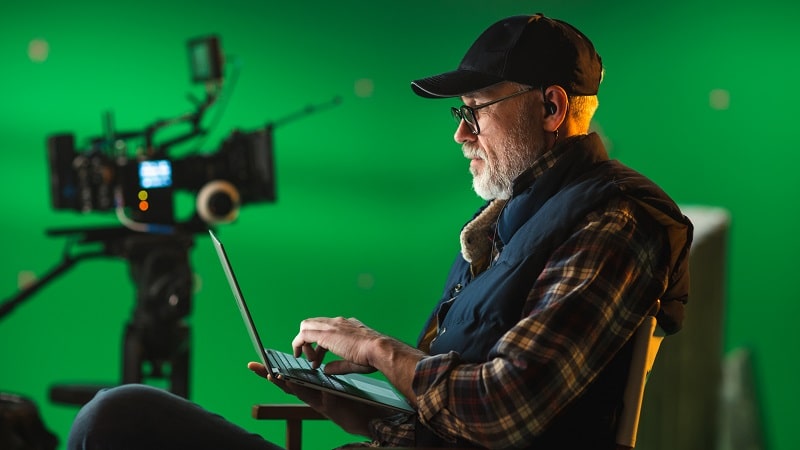 The main responsibility of the Associate Producer is to assist their employer, which is typically an above-the-line Producer. The job duties of the AP depend on the tasks delegated by the Producer.
Assist the Producer through each stage of production
Associate Producers work with Producers throughout the various stages of production. They are sometimes hired during the development stage when the Producer helps develop a script or concept for a film or television show.
In some cases, the Associate Producer is hired during the pre-production stage. After developing the project, the Producer may enlist the help of an Associate Producer. The Associate Producer may assist with scheduling and other pre-production tasks.
Coordinate production activities on a film or TV set
The Associate Producer may supervise various production activities on behalf of the Producer, including the design of lighting and sound plans for the set. On some film and television productions, the Associate Producer may also be assigned to coordinate the construction of the sets.
The AP may explain the Producer's requests to the heads of each department, such as the art/design department and the sets department. The AP may also relay information between departments and provide the Producer with frequent updates.
Assist with the organizing, writing, and editing of scripts
Depending on the type of production, the Producer may need to organize multiple scripts, produce new scripts, or edit existing scripts. The AP may be assigned to complete some of these tasks. For example, the Producer may decide that a script needs a few changes. The AP may discuss these changes with a Screenwriter or a writer's room with a team of Writers.
Monitor the production and editing of broadcast news segments
When working in the broadcast news industry, the AP may be responsible for ensuring that video and audio segments are ready for broadcast. They may also monitor the editing process and work with other Producers to assemble the footage before the scheduled air date. Associate Producers may also assist with the production of news segments, including the filming of on-location reports from Field Reporters.
Perform various administrative and clerical tasks
Along with performing essential duties on behalf of the Producer, the Associate Producer may complete a wide range of administrative and clerical tasks. The Producer may need the AP to file paperwork or review the budget and shooting schedule.
The AP may screen phone calls to the Producer, contact people for the Producer, and take messages. Other common administrative and clerical tasks include generating financial reports and arranging meetings.
Check in with various departments and crew members
The Producer may rely on the Associate Producer to provide status updates on the progress of various tasks. For example, the AP may need to check in with the sets team to receive an update on their progress constructing and dressing a set. The AP checks in with various departments to help the Producer ensure that the production is on schedule.
Featured Schools
---
What is the job like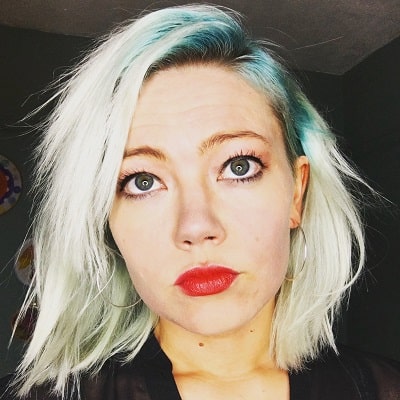 I am an Assistant Producer at the BBC. I write scripts, film with contributors, edit the footage I've shot and upload these videos to the web. I also make graphics and come up with ideas for future content. Most of my time is taken up with planning and editing, filming takes the least amount of time.
In the morning I get in and read scripts and see what's going on in the news to help me think of ideas about extra content to make.
I then speak to my producer to get ideas signed off and then I go forward with the ones agreed and write the scripts for them. I then ask a researcher to book places to film and to the equipment ready. If I need any graphics making I will ask them to do that too.
Just before lunchtime I meet with the people I'm filming and I brief them on what we're going to do. I work in the studio so the guests come to me and I film them in their dressing rooms or sometimes in meeting rooms, wherever is available. I film my piece and then take it back to the office and put the equipment away.
I don't get much time for lunch so I watch the footage as I eat and then start editing it when I've finished. Sometimes I have more to film if it's a show day, but otherwise, I get on with scriptwriting or editing.
Sometimes I will live tweet the show as it goes out to generate some hype about it. After the show goes out, we do an online chat for 30 minutes with the main guests where kids send in questions and we ask them. Then I go home and I finish off my edits the next day and put the content live in the afternoon when it's signed off!
Pros
I work for a big organisation so there are lots of opportunities and things going on. I get to meet people from so many different backgrounds, from athletes to scientists and every day is different. People tend to be well behaved as the show is for children! I get to use lots of different skills and experiment with my ideas. It's good to make mistakes as you find out what works!
Cons
The hours are long and things change all the time. Sometimes you only have ten minutes to film with people and the talent is tired so you run on adrenaline. The pay isn't always very good either and it's hard to get promoted. Working unpredictable hours means that sometimes you can't see your friends or family and it affects your work life balance.
---
Pros
You get to become an active part of a film set
Associate Producers are directly involved in the daily activities of a film set, which can be a fun experience for fans of cinema and television.
You may get to work with famous Actors
As you gain experience and work on higher-profile projects, you may get the chance to work with your favorite Actors and Actresses.
Your job is often interesting and never dull
Associate Producers may work on a wide range of projects, from documentaries and reality TV programs to big-budget action films. The variety of productions keeps this job interesting and eventful.
You may use this job to advance your career in film or TV production
Working as an Associate Producer is a common path for those who want to become Producers. You get to perform many of the duties assigned to the Producer, giving you hands-on experience.
Cons
The long hours and workweeks may keep you from home
Finding a work/life balance is difficult due to the long hours. You may occasionally work six days a week and 12-hour workdays.
The demands of the job can be stressful
Associate Producers may occasionally experience stress when working on a project with a hectic production schedule.
Where they work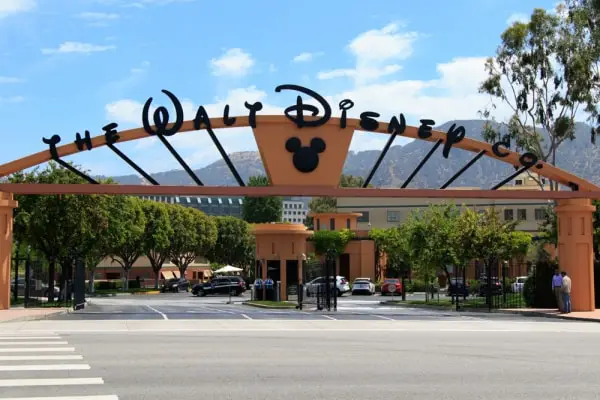 Film Studios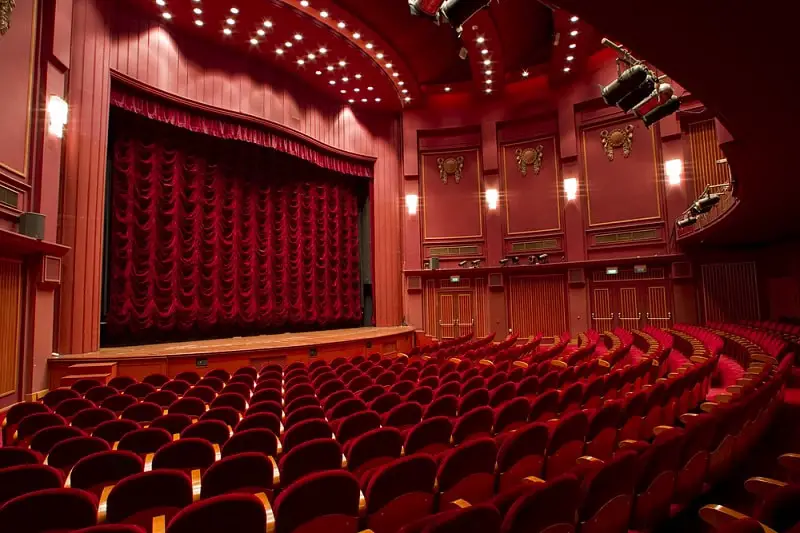 Theatre Companies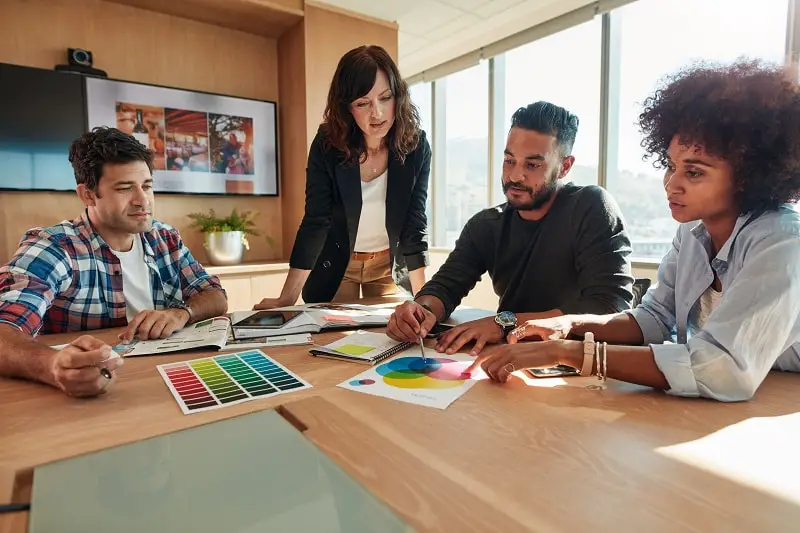 Advertising Agencies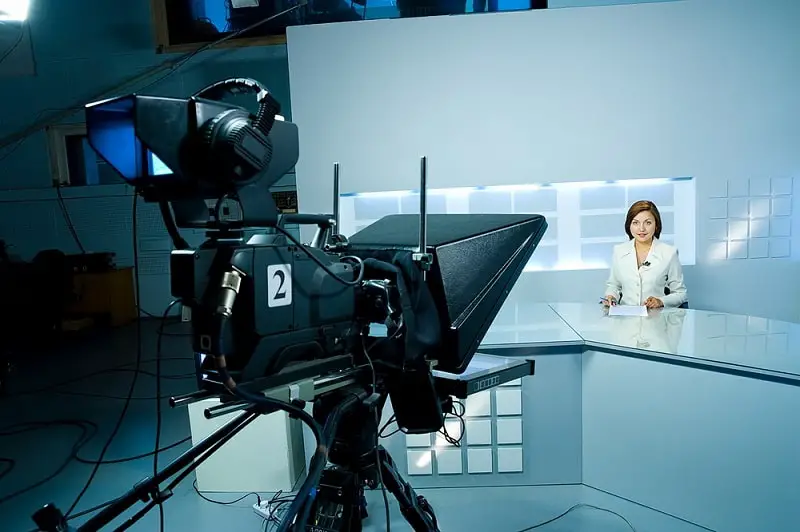 Broadcast News Organizations
---
---
Associate Producers typically work in the film, television, or theatre industries. They are often employed by film studios and theatre programs while working directly for a Producer involved in the production.
Along with film, TV, and stage productions, Associate Producers may help produce advertisements, commercials, music videos, corporate videos, and broadcast news programs. Advertising agencies and specialized production companies may hire an Associate Producer to assist with projects that involve a Producer.
How to become one
Step 1: Participate in local or school theatre productions
Aspiring Associate Producers can learn more about what goes into a production by participating in theatre productions in their local area or high school.
Step 2: Earn a Bachelor's degree
There are no specific educational requirements for Associate Producers. However, many Producers prefer to hire individuals with a college education, such as a Bachelor's degree. Studying Filmmaking provides useful skills and networking opportunities for aspiring Associate Producers.
Step 3: Look for entry-level positions
After earning a degree, start looking for entry-level positions at production companies. You may need to start as a Production Assistant (PA) to gain industry experience and contracts.
Step 4: Use your experience and contacts to seek advancement
Associate Producers typically obtain their positions through a combination of experience and networking. Get to know the Development Producers at production companies as they are often responsible for hiring the APs.
Should you become one
Best personality type for this career
The Leader



People with this personality likes to start and work on projects. They also like leading people and making many decisions.
You can read more about these career personality types here.
Associate Producers require good listening skills to understand and fulfill the tasks delegated by the Producer. Social skills are also important for Associate Producers as entering this field requires you to network and develop contacts.
Being able to remain cool under pressure also helps Associate Producers succeed as this job can be highly stressful at times. Time management skills are also useful due to the need to manage your time and work without direct supervision to complete your assigned tasks.
Take this quiz to see if this is the right career for you.
---
Don't know which career to pursue?
Take the career quiz to find careers that match your personality type.
Take The Career Quiz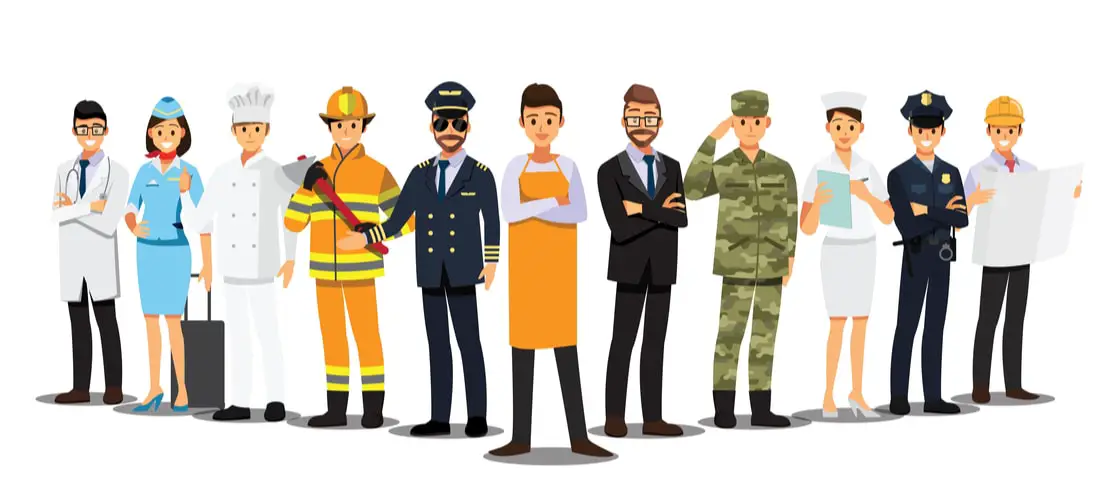 ---