Day in the life of


Upholsterer – Jo Griffiths
Jo Griffiths
BJ Upholstery
Hard graft! Planning and organising the smoothest way to complete a job is always on your mind. As every job is unique you do have to mentally plan the process to make your day efficient. There are many different aspects to reupholstery. These can include; cutting, sewing, ripping out, measuring, designing, upholstering with staples or tacks. Finishing with trim wrapping and shipping back to the customer.
Pros
One of the biggest pros of my job is that I get to undertake creative and rewarding work every day. Upholstery is such a practical job that I will rarely find myself repeating the same tasks each day and my work gets to stay fresh. Having such creative control over what we do allows us to really develop our own unique styles that we can embed into the work we do for our customers. The fact that no two pieces of furniture are ever the same allows me to always find new challenges and work with new materials, further expanding my knowledge, experience, and skillset.
Cons
Often I can be working long days, especially when we have a high number of customer orders or when we are working to a tight deadline to have a project finished for a specific customer. These days can also feel longer due to the amount of practical work that's involved in our industry. Moving furniture, finishing wood and other practical tasks can be incredibly energy consuming. Though as a whole, seeing the end result and bringing a smile to faces of the customer is the ultimate reward for this hard work.
Advice to students wanting to work in Upholstery
Apply yourself practically! Often it can be the case that upholsters will focus on certain areas of the trade and neglect others. One such area is Sewing, many in our industry will commission other people to sew for them, but I would stress that in order to be adaptable to any type of project you need to be somewhat of a practical all-rounder. From sewing and pattern matching to having good woodwork skills, the practical elements of the trade are the skills most useful. After all, these are what will define the quality of your work. If you do not possess a great skill set then you will be limited in what you can do which will encourage customers to use other upholsterers for their furniture.
Aside from the practical there is a more academic element that should be focused on when training to be an upholsterer. This is mathematics and perhaps more specifically, angles and measurement.. When working to restore furniture there are a whole host of reasons that this is important. Without this key knowledge, you could easily find yourself wasting materials in an attempt to get fabric cuts and wooden joins correct. As a whole, if you apply this knowledge when honing your practical technique you will almost certainly be able to develop into an all-round upholsterer that can deliver high quality results to your customers.
Jo Griffiths
BJ Upholstery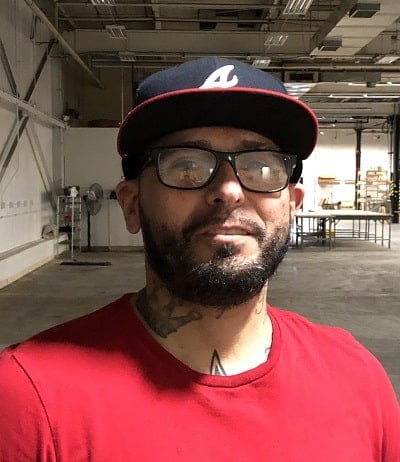 My typical day starts out with me arriving at the warehouse at 7:00 AM sharp. Then I immediately make sure that the boxes and packages are organized i …
Read More
---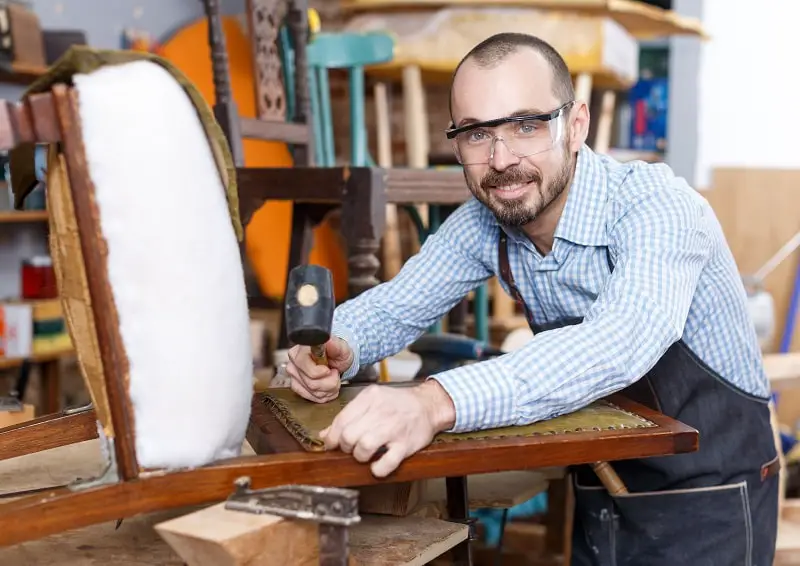 make, repair, or replace upholstery for household furniture or transportation vehicles.
Education:
No degree required
Suitable Personality:



The Builder
---