Day in the life of


Producer – Jennifer McGrew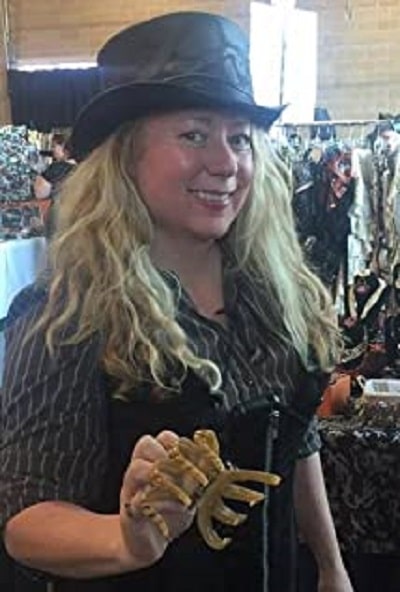 Jennifer McGrew
Producer
McGrew Studios
I work as a producer as well as a costume and production designer. Have been doing this since about 1991.
My Typical Day
During pre-production days, I'm analyzing and breaking down scripts, designing, researching, and sourcing items for costumes, props, and sets, or the "worlds" of the film. I talk with the director as much as possible, I ask lots of questions and try to get clarity on what his or her 'vision' is for particulars. I collect lots of visual references to share and talk about, often called "mood boards" and try to get feedback from the director. Depending on the project, I'll often find items through antique dealers, retail sources, build pieces from scratch, thrift them, plus even borrow or rent items from the closets and homes of many friends and contacts in my network. I spend a lot of time on the phone rallying my team and my artisan sources to find or build particular items. As a producer, one of my biggest assets is my network and my knowledge. If I'm working on smaller budget indie films, many times I've had to "actor-source" to see if cast and crew have particular items. It's time-consuming and often difficult to track down actors. I arrange paperwork indicating how the production will use their items. Ideally, we get to schedule fittings with actors well ahead of shoot days, but we don't always get this luxury.
On our production or shoot days, if I'm working on set, I'm prepping wardrobe and props for everything that's on the day's schedule, then overseeing it during takes. If we know we're shooting a fight scene, a chase, or an alien encounter, I get multiples ready for resets. Usually, these are costumes that have to get dirty, torn, or bloody and you need multiples in different stages of repair to tell the story of action or damage done. Sometimes it's a prop that needs to break and you need multiples, or one prop with a backup that's a "stunt" prop, fabricated to break on purpose. I have to show and tell the director exactly how many multiples we have and in what condition, so the director doesn't mistakenly think there's an endless supply. Then it's back to looking at the master schedule and building or sourcing items that are going to be needed the next day or several days ahead. If we are a small costume and wardrobe department or scenic department, I'm often doing repairs and alterations myself. Often smaller indie projects, we are busy scrambling the day or night before to locate and buy or borrow items we know we'll need.
Pros
We're telling stories with costumes and environments, and it's fun to work with other awesome artists! I love watching other artists at their work – great directors of photography, actors, sound technicians, lighting crew, everyone.
The crew often becomes like a family and there are so many great people on film crews.
It's fun to see the completed project when the film is released. It's even fun to face-palm at things that make you cringe personally, wishing you'd designed or made them differently.
During pre-production and on-set days, my smartwatch app reports that I'm walking an average of 4000 steps per day, and I lose weight whenever I work on a film project. The job definitely makes you hustle!
Cons
Sometimes directors want to improvise or shoot scenes that aren't on our day's schedule, and they ask for costumes, props, or sets that aren't even ready yet. These situations require diplomacy because they create tension and anger. It tends to happen on indie projects, when a director doesn't have a tough, professional producer over him or her, keeping things in check.
Sometimes a director doesn't remember what he/she agreed to or capriciously decides that a costume, prop, or set item should be changed once he/she sees it on an actor or on a set. It's a situation that forces you to keep your ego in check and I've heard many stories about people leaving projects over these sort of "artistic differences". It's important to pick your battles. One of my great colleagues, Crit Killen, who's worked on hundreds of films, reminds me that the director is "painting," and while working will call for particular brushes, colors, and tools. Your job is to hand him those tools. Film crews have a hierarchy for a reason.
There can be a lot of waste on bigger budget projects, where producers tend to throw money at challenges and problems instead of solving them in a smart way. I'm conservative by nature so it's hard to watch time, money, and resources being wasted. By contrast, with indie projects, there is often too little budget or too little preproduction time, or worse, both. You've got to have either enough time or enough money to get everything done plus keep your sanity. On a recent indie project, I insisted early on that I needed a complete cast list and actor measurements many weeks ahead of time, but finally got the complete cast info just several days before our first shoot day. It can be crazy-making. The filmmakers definitely prioritized their casting concerns over the needs of their own production design department, and of course, it made me and my department scramble.
Loooongdays on set in extreme cold and heat can be super exhausting. There's a mental and physical toll. I'm 56 years old now and it always kicks my butt!
Jennifer McGrew
Producer
McGrew Studios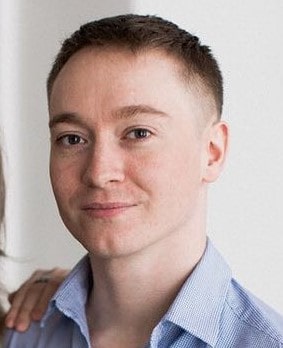 My name is Mark Hemming, and I work at Libra Translation in the UK. Proofreading and editing is a large part of my work, whether proofreading translat …
Read More
My typical day So my typical day starts the day before I actually report to set / or on location. The day before I review my call sheet and spend a fe …
Read More
I'm a video editor for a small independent company that deals in music videos. Ever since I was in my student years I had a hard time pinpointing what …
Read More
---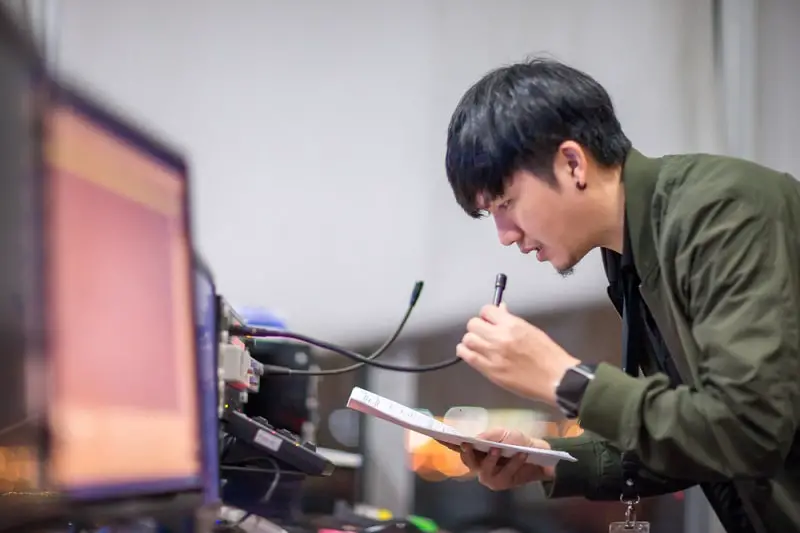 plan and coordinate various aspects of radio, television, stage, or motion picture production, such as selecting script, coordinating writing, directing and editing, and arranging financing.
Education:
Bachelor's degree
Suitable Personality:



The Leader
---