Day in the life of


Music Therapist – Kayla McBrien, MT-BC, NMT
Kayla McBrien, MT-BC, NMT
Board-Certified Music Therapist
Bridgewater State Hospital
I'm one of the music therapists on staff at Bridgewater State Hospital. I've only been here for a few weeks but I really enjoy it so far. When I tell the guys here that I'm a music therapist, they often will try to connect with me by talking about the music they enjoy or I can engage them by asking music-based questions. The act of singing with a group is an intimate and vulnerable experience for those involved and I find that rapport builds quickly for me with individuals and for the group members with each other. Being a music therapist is unique in that many people don't know that it's an actual profession. I find that people are more willing to engage in music with someone than they might be to try talk therapy for example. Music is accessible for everyone!
Pros
Getting to use my favorite thing (music) to help people, being able to connect with others who may speak different languages, music helps build rapport even with those you know very little about
Cons
Music being perceived as entertainment rather than a legitimate therapeutic modality. Occasionally, I get tired of music by the end of the day so I have to find an alternative method of self-care.
Kayla McBrien, MT-BC, NMT
Board-Certified Music Therapist
Bridgewater State Hospital
---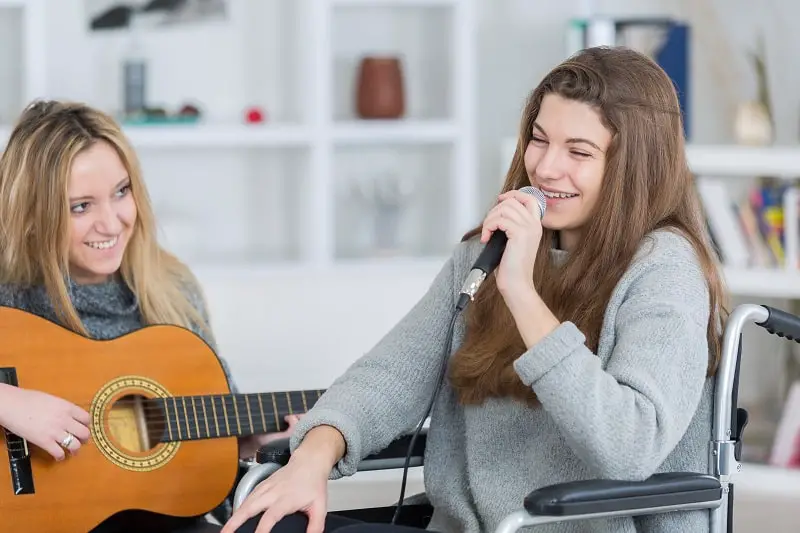 plan, organize, or direct medically prescribed music therapy activities designed to positively influence patients' psychological or behavioral status.
Education:
Bachelor's degree
Suitable Personality:


The Artist
---