Day in the life of


Music Composer – Orville Wright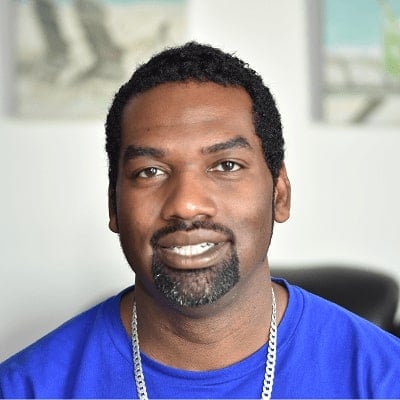 Orville Wright
Music Composer
Oh Yeah Beats
I am a music composer and arranger. I have worked as a producer and engineer since 2007. Working as a music composer is interesting. Work is constantly a challenge but the challenge can be good or bad.
My Typical Day
A typical day involves being asked to provide certain music that fits a particular mood, genre, tempo (speed), and era. Some compositions in projects even require a specific key for the song is played. I begin creating the music and with a summary of how the composition will sound, send over to the client. Feedback is given and if satisfied I proceed to complete the entire composition.
The tasks I have to perform are setting proper timing for songs, arrangement of events (melody sequences newly created), and the dynamics in frequencies (tuning the song with mixing and mastering). The process can be tedious but fun simultaneously similar to painting acrylic or water colors on a blank canvas. There is a joy that I have when composing from a blank screen. The world is my canvas in music scoring.
After finishing the composition, I then fill out information with my performance rights organization (PRO). After immediate registration, I receive an ISWC code (International Standard of Works Code) and send over a high quality file to the client along with the information. Sometimes I have the duty to write lyrics as well for some clients. I use my ability to relate to the mood and tone provided so I can write lyrics that bring necessary emotions. As a music composer and arranger, you have to be flexible when creating any type of music. I then start all over for the next project.
Pros
Being a lover of art in music, I see so many pros as opposed to the cons. This is more likely the path many choose because of admiration and desire to create music. You are doing exactly that. There are times that you are creating music solely for others so you cannot always be as "free" to design what you envision. I have a true passion for composing and arranging music as I expect many others want to know more about this as a career. With your craft, working and practicing more earns you more experience and expertise in the field. There is much to know about sound design but it is exciting. You will learn a great deal involving compression and EQ tactics (not tricks).
Another great thing with composing is the imagery of how others view you. You are sort of placed on a pedestal as a king or queen of sound design. It feels good to know that others view you as the carpenter of music. Another fantastic insight is that it is lucrative in many ways you can imagine. You can sell your services, compositions, samples, loop kits (you create), and also monetize when your compositions are played live for TV/Film/Radio.
Cons
The only negative that I take from the entire career is that there are many composers in the industry. With the surplus of composers and engineers, it may be more difficult to earn placements or land jobs with company projects to do what you love. For this reason, many composers including myself "freelance". You have to remain willing to work hard, exercise patience, and be flexible with clients for success.
Advice to aspiring Music Composers
1. Practice with drafts of your own compositions
Becoming a Music Composer requires attention to detail. While you are learning in school for this field, practice with drafts of your own compositions. This will help you greatly develop the correct structure of compositions with the general knowledge of do's and don'ts. Great preparation for becoming a Music Composer is acquiring the latest software packages for music production.
2. Learning about music history
It is also getting more knowledge on music history. Be sure to learn multiple genres and become experienced with as many as you can. Past and Present composers have paved the road for future trailblazers to become great Music Composers and Arrangers.
3. Becoming familiar with the equipment
A really good tip above all is extending your knowledge and experience on multiple computer operating systems (Windows, Mac OS, Linux, Apple & Android) and equipment. Be willing to learn more of what you do not know with everything in a music studio. Many mixing boards are not designed the same. They do, however, have similar purposes and functions. A big embarrassment can be entering a studio and not being able to properly set up equipment for recording or production.
4. Be ready to shift direction with compositions
Another amazing tip I have for students is to be ready to shift direction with compositions. When you are able to change the mood and tone in your composing, you and your work will be more impactful. This is definitely the case when composing for companies and clients such as film directors and TV executives. These are great tips while learning.
5. Be aware of the time required
Prior to becoming a Music Composer, every student should consider the amount of time that can be required/demanded in the field for one production. Night Owls are typically the individuals that fit this field and position. There will be nights and days that your attention will be asked to create compositions for others. If this is your true passion and desire, then you are definitely a great candidate for the work.
6. Starving Artists
Another heads up as a Composer is that this industry is competitive. Like many other fields, the saturation is present with others that know how to do your job so be prepared to know how to excel to stand out. Doing so can land you a job with the biggest labels and representatives including celebrity artists that want to work directly with you. Having this in mind, you should have a backup plan. Musicians are called "Starving Artists" because landing their first gigs can take some time no matter the amount of talent. Many will not make it in the industry because they lack the drive and discipline. You will need to know how to not spend the money that you can make from one gig. Instead, you will have to know how to invest it towards your next gig.
Before you become a Music Composer, you can take up a job as an assistant to get a better feel for the environment and the responsibilities of every role. This is big for your development and you will be ahead of many that do not take this opportunity. If this is the road you desire to take for a career, understand yourself. Prepare your image and name. Think of iconic trademarks to make yourself more marketable. This can take years for some and others more or less. Exercise patience to develop yourself and your branding.
7. Be prepared for rejection
In the music business, you should also be prepared for rejection. Many will get hung up on the "no" and dwell, which will set them back. Learn to move forward (move on) with that no and begin new. This is a craft and so much talent is required to create masterpieces. If you can learn to master the craft, you can present masterpieces.
8. Consider those around you
I mentioned the time requirement before. Consider your family or life obligations before taking up this career. Similar to school, friends and family should have an understanding that this will consume a bit of you. It is up to you how much you allow to be consumed. The hardships are not extensive but can be impactful if you are not prepared for all outcomes. Similar to any business, look at all of your options on this journey and success can be in your future.
Welcome to the world of Music Composing and Arranging.
Orville Wright
Music Composer
Oh Yeah Beats
My typical day So my typical day starts the day before I actually report to set / or on location. The day before I review my call sheet and spend a fe …
Read More
---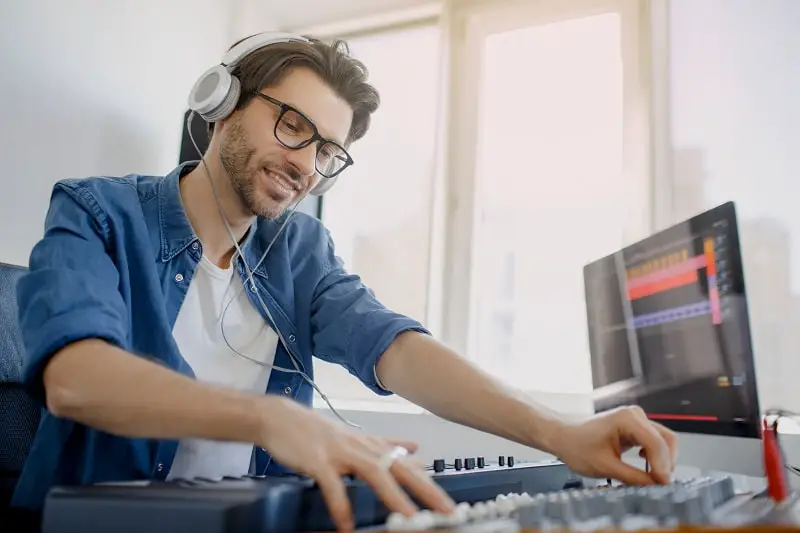 write and transcribe musical scores.
Education:
Associate's degree
Suitable Personality:


The Artist
---