Day in the life of


Manufacturing Engineer – Hasan Jackson
Hasan Jackson
Manufacturing Engineer
Nielsen-Kellerman
I am from Nielsen-Kellerman, an award-winning designer and manufacturer of weather stations, ballistics and weather instruments, and sports performance products.
A typical day for me involves supporting the manufacturing staff; ensuring that they have the tools, equipment, and training necessary to produce products to meet customer demand.
Some of my key responsibilities include:
Designing, building, and maintaining production fixtures and equipment.
Using lean manufacturing principles to develop new processes and improve existing ones; helping to prevent quality issues and reduce costs.
Collaborating on new product design to help ensure that it can be more easily and efficiently manufactured.
What does my typical day look like?
First things first, I check my emails and review any engineering change orders that may require action from me. I am responsible for several cells. I walk the floor to ensure that all cells are operating without issue, and I finish an inventory of all the parts for our new acquisition. I document the assembly and packaging procedure for the products to be produced in the new cell.
I then train an operator on the assembly and packaging processes according to the SOPs I created. I also perform a time study of several new products to determine how long a completed assembly takes to build. From there, I determine how many operators would be needed on the line to meet customer demand. I train another operator on how to calibrate customer units against NIST references and create a report of the data.
I attend a manufacturing team meeting to report the status of the product lines that I am responsible for and to learn how the other product lines were performing as well. I attend a second meeting to discuss how the new PMA unit's board design will affect testing and assembly. We prioritize team communication and are always focused on getting the best end result.
I also create CAD models and drawings of several parts that are either machined or laser cut in-house in order to outsource them and decrease demand on in-house resources.
My day heavily involves tackling and solving problems as they come my way. For instance, a product began failing leak testing. The fact that all units were failing led me to believe that the testing equipment was at fault. I recalibrated the tester and used our reference unit to verify the accuracy of the calibration. Additionally, a recent lot of cases were received out of spec. There are multiple SKUs of this product, so it did not shut down the line, but it would possibly delay a number of customer orders. This required me to contact the vendor to implement corrective actions and give me an eta on when the correct parts would be received. I confirmed that the vendor identified the issue and that the correct parts would be overnighted to us and we would still be able to ship to customers on time.
Pros
Being able to collaborate daily with other engineers of various disciplines and experience. Invaluable in gaining practical engineering knowledge.
I like to solve problems, and there is never a shortage of manufacturing problems to solve or process improvements that can be made.
It's very rewarding to conceptualize a new product, fixture, or piece of equipment, and have the tools and knowledge to actually design and build it.
Salary is generally good.
Cons
Not always a 9 to 5 job. Certain assignments may require extra-long workdays, working on weekends, as well as taking work home with you to ensure it is completed on time.
The workload at times can be overwhelming. There are often multiple assignments or unexpected problems that will constantly compete for your attention.
Hasan Jackson
Manufacturing Engineer
Nielsen-Kellerman
---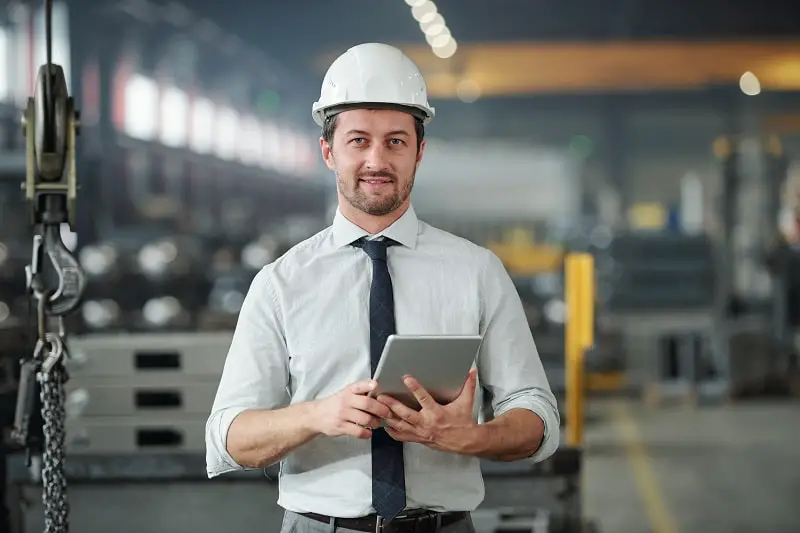 design, integrate, or improve manufacturing systems or related processes. May work with commercial or industrial designers to refine product designs to increase producibility and decrease costs.
Education:
Bachelor's degree
Suitable Personality:



The Builder
---