Day in the life of


IT Security Analyst – Iyana Garry
Iyana Garry
Thrive Global
I work as an IT & Security Analyst at a tech startup called Thrive Global. I've been in the IT industry for the past 6 years.
My main responsibility is to handle helpdesk tickets on a day-to-day basis from users of our mobile apps, as well as internal tickets from employees. The most common tickets I receive from the app users are tickets on how to use the app, how to register on the app successfully or how users outside the US can access the app in their respective country's app store. The most common tickets I receive from employees are issues with their company laptop or requests for permission to access a certain web application.
Other than that, I have security-related responsibilities, such as:
Implementing identity & access management (IAM) and role-based access control (RBAC) by provisioning new hires and granting users access to certain software, based on the department they work in
Granting users to said software via a single sign-on (SSO) tool
Handling access to company laptops via mobile device management
Filtering potential phishing emails from employees' inboxes
Documenting instructions on how to use technology for employees and users of the company's mobile apps
Pros
Depending on the work environment, you can be in charge of many IT-related responsibilities. This will allow you to increase your KSAs (knowledge, skills, and abilities) and become a highly valued IT person. The satisfaction you feel in being able to use your technical skills to help solve other people's problems.
Cons
Responding to help desk tickets can be repetitive and boring to the point where you'll end up writing a scripted response to save time. How well-adjusted you become to a new job in IT can depend on how well the person who is training you is able to explain things well or, at least, able to document things well. This can be true no matter how many years of experience you have in the field.
Iyana Garry
Thrive Global
---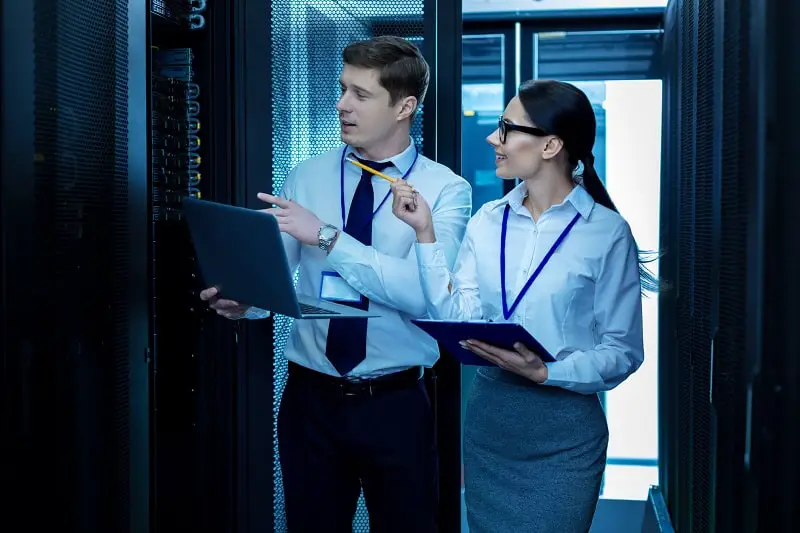 plan, implement, upgrade, or monitor security measures for the protection of computer networks and information. May ensure appropriate security controls are in place that will safeguard digital files and vital electronic infrastructure. May respond to computer security breaches and viruses.
Education:
Bachelor's degree
Suitable Personality:



The Organizer
---