Day in the life of


Interior Designer – Jessica Mann-Amato
Jessica Mann-Amato
Interior Designer
Mancini Duffy, a 100+ year-old tech-first design firm in NYC
Being an interior designer is a creative, collaborative, and social job. We get to work with many different types of clients on all kinds of projects, which makes for a really interesting career because there is so much variety in who we are interacting with and what we are doing in our day-to-day.
At Mancini, I lead a team of interior designers; it's a collaborative environment because we work as project teams on each opportunity and we collaborate extensively with each client. We get to be extremely creative: a client comes to us with a new idea or a problem that needs to be solved and we create unique design concepts for each client and project. We come up with a big idea and work with a team of people (both our internal team and external consultants and vendors) to design the entire project around our conceptual idea. At the end of the project, it's very fulfilling to see the unique design we have created for that client come to life in the final product. It's also rewarding to see how we have positively affected good change in a client's life and solved their problems through design.
What is your work life like?
First, as an interior designer, we are responsible for the health, safety, and welfare of our clients and the public in the spaces we design. We typically have at minimum a four-year college degree, and are registered/certified by a third-party organization, state, and local laws; we also have to keep up with continuing education classes.
We are at the forefront of sustainable design, and health/wellness initiatives, so we can design a better future for generations to come. My time at design school will always be one of the best times in my life, not only because of the immense personal and professional development, but also the relationships and opportunities I cultivated which have been invaluable to my career.
I am the Design Principal and part Owner at Mancini, so I spend a bit more time on leadership initiatives and the business of design. For my team of interior designers, about 45% of our time each day is spent creating: coming up with design ideas, drawing and rendering out interior spaces, working with vendors and consultants, and choosing finishes, furniture, and fixtures. About 40% of our time is spent with clients learning about their needs and understanding their vision for their spaces, presenting design ideas, and managing projects. And the other 15% is spent on internal company initiatives for inspiration, tool development, business development, and cultural events. Additionally, we spend a lot of time on professional development, education, and industry engagement.
Pros and Cons
I think everything is a pro: creative, collaborative, social, and, in addition to that, we have an amazing design community that provides a wealth of education, inspiration, professional development, and social events.
I love what I do, so it's hard for me to list things as a con because that is not how I perceive it. However, having said that, being an interior designer is not an easy job. There is a lot of perceived glamour around what we do as interior designers, however, at the end of the day, we are a service industry. We have to manage a lot of personalities in our day-to-day interactions while managing our time so that we can effectively design to a budget and schedule, and we are involved in every aspect of the project, so we have to juggle a lot of moving parts daily. We have to be able to roll up our sleeves and dig in as needed to calmly and effectively handle everything that is thrown at us, which at times can feel like you have a lot of balls up in the air.
I have always felt like interior designers are superhuman, because we have to tap into so many facets of creativity, business, communication, and social interaction in order to do our jobs successfully. Honestly, the juggle is part of what I love about my job; I think it tends to make us very well-rounded, and I'm a firm believer that the most creative ideas often spark from the toughest challenges.
Jessica Mann-Amato
Interior Designer
Mancini Duffy, a 100+ year-old tech-first design firm in NYC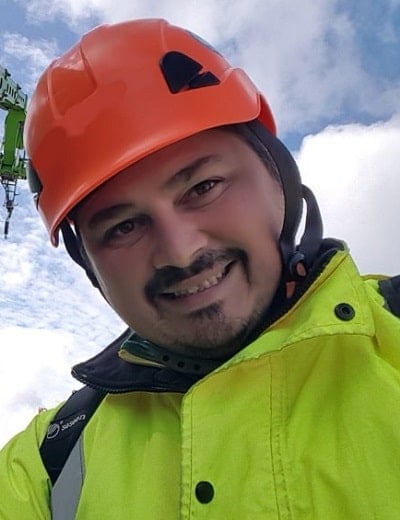 My typical day 5 AM First coffee of the day! Prep the backpack with all the things I'll need for the day. And it must be a very well prepped one (I te …
Read More
---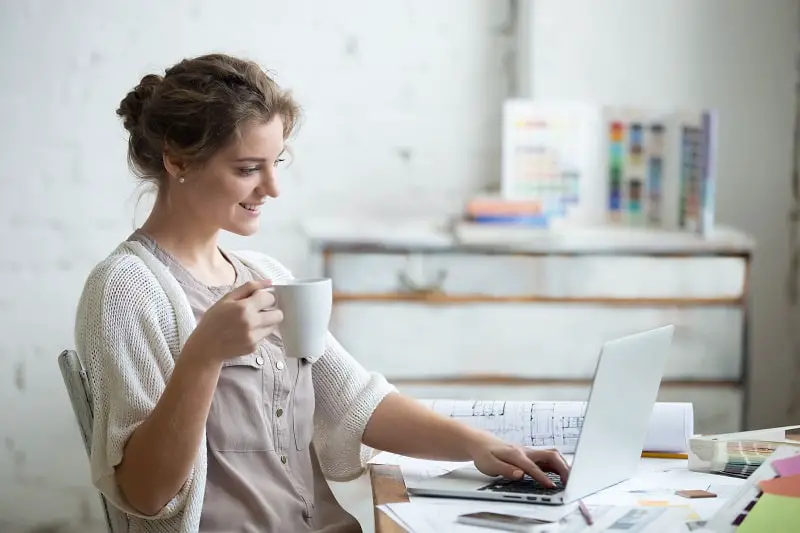 plan, design, and furnish the internal space of rooms or buildings. Design interior environments or create physical layouts that are practical, aesthetic, and conducive to the intended purposes. May specialize in a particular field, style, or phase of interior design.
Education:
Bachelor's degree
Suitable Personality:


The Artist
---