Day in the life of


Firefighter – David Goetz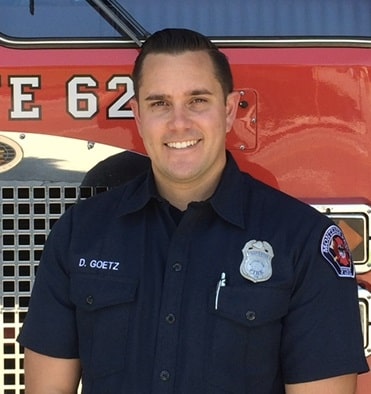 David Goetz
Monterey Park Fire Department
My name is David Goetz. I have worked for the Monterey Park Fire Department for 15 years, the last five having been an Engineer within the department.
My typical day
Typical is something we don't tend to have in the fire service. We can have planned days but it is always subject to immediate and drastic change.
Our hopeful and projected day may go something like arrive at 6:30am and get a changeover report from who you are relieving. Then you get your gear on the rig and start checking out your equipment at 7. At 8:15 we have the whole station get together for line up, which is the captains seeing if anyone has something important they need to get done and to go over the planned schedule for the day. Then by 9 we try and get over to the gym for an hour to work out. After that maybe some roomie training and drills around 10:30 then it's time to get cleaned up and clean up the station by noon. Then it's lunch and back to drills, training, or projects at 2:00 pm. We cook dinner every day so a crew will have to go to the store to shop and start cooking by 5:00. We try to have dinner ready by 6-6:30. Then after dinner if there were any drills for the rookie we didn't get to we will do them till 9:00 pm.
But of course, any of these plans are put on hold for emergency calls, assignments for strike teams, or if there is a public outreach event that comes up.
Pros
This was the perfect job for me because it is the perfect blend of mental and physical demands. You are not sitting behind a desk all day nor are you just driving nails on a construction job. Every day is different between what calls you may have or the training to take place. The fire service must be equipped to respond to so many different types of things that you are always either learning new things or refreshing on things you had learned prior. You are taught a wide range of things but it is a puzzle to see how they can be applied to each unique scenario you go on.
Cons
The negatives of the fire department are that it is physically demanding so in retirement having knee, back, neck or heart issues isn't unheard of. Working a 24-hour shift means that when you try to sleep at night you will have to get up from a dead sleep if there's a call and then respond. Anyone who has had a newborn and had to get up for feeding multiple times a night knows how hard this can be and that is how pretty much every work day is. Plus you will be exposed to some tragic incidents that you will carry with you. There is better help with critical incident stress debriefing but it can still be hard.
Advice for students interested in this career path
As far as it goes for steps to take to become a firefighter there is no one magic plan. As a preface, I do work in California and I believe our state requires a bit more medical training than others as that portion may be handled by medic ambulances in other areas. Also when you apply to big departments like Los Angeles County or Los Angeles City they put you through a 4-6 month academy that will teach you everything from fire science and EMT as they have the training cadre and resources. Smaller departments such as mine require you to already have a fire academy and EMT certification as it is not efficient for us to be able to teach that when hiring 2-4 people at a time. But before you apply to anywhere basic requirements are a high school graduation, drivers license, and a record with no felonies. From there you start to take steps to develop yourself and round out your resume. Look to get into a fire academy which are often done through junior colleges and work on an associate's degree in fire technology. Look to complete an EMT program. Once you have those two things you can often then start to get experience as a volunteer or a reserve at a fire department. Getting a job in the intermediary also helps like working for an ambulance company. Then it's back to developing yourself like looking to complete your paramedic certification and finishing a bachelor's degree. Although there are bachelors in fire administration, really anything would help as more and more of our job incorporates skills learned through college like public speaking, writing reports on staff assignments, and handling budgets for programs within the department. All along the way you want to keep your nose out of trouble as being a firefighter we are one of the most trusted jobs within the community and people who have records or made poor choices may be harder to hire over others.
Things to consider before becoming a firefighter is the time commitment. Not only can it take a while to get hired and may be frustrating at times but even once you are, you are on probation for 12-18 months. While on probation you are an at will employee and if you do not meet standards can be let go. So once hired learning what is needed on the job and performing to the highest standard is priority or you risk losing what you worked hard to obtain. Also, the hours of the job can be hard for some and their families. This is not your typical 9-5 job where you are home with your family every night. If married and with kids, you will be away from the home a minimum of a third of the time. That's not including during the brush season that we are starting now where you may get called out to a fire for 2 weeks. It is not only a commitment from the firefighter but one their significant other will take on as well.
But on the positive side of what has seemed to be so many hurdles to achieve and maintain the job is ultimately the feeling of helping your community in such an impactful and direct way. People only call 911 when in an emergency and need help (aside from some that abuse the system) and you are there to respond and aid them. Being on strike teams away from your family for long stretches may be hard but when you are in the communities that are endangered and you see how thankful they are for being there doing all that you can to help is a powerful feeling. Responding to medical emergencies of someone sick and doing what you can to deliver immediate medical aid then transport them to the hospital puts the patient and their family at ease.
David Goetz
Monterey Park Fire Department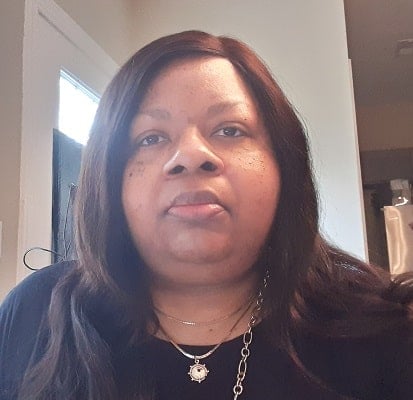 Metro Nashville Police Department, Nashville TN
I was a 911 Dispatcher for 5 years in the Metro Nashville Police Department, Nashville TN. I can still say, without hesitation, that it was one of the …
Read More
---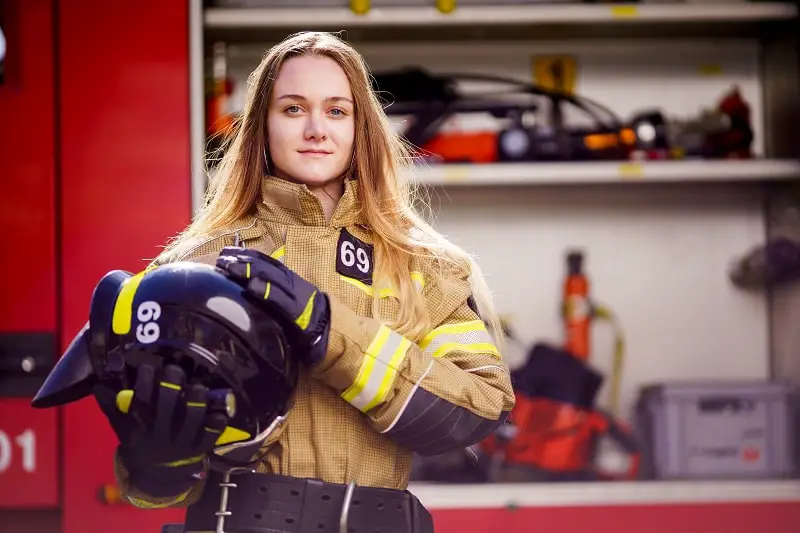 control and extinguish municipal fires, protect life and property and conduct rescue efforts.
Education:
No degree required
Suitable Personality:



The Builder
---