Day in the life of


Esthetician – Anna Long
Anna Long
Esthetician
Clean Beauty Cult
I've been an esthetician for 11 years both performing treatments as well as running a studio and growing my skin care line. Here's my take on it!
Being a skincare specialist is an amazing job for individuals who love skin, interacting with people, and constantly learning new tools, techniques, and trends. Your day will be full of performing specialized services that can range from a basic facial to more advanced techniques such as peels and LED or Microdermabrasion, depending on your level of education and the state you live in.
Pros
If you work in an established studio/salon/boutique, you'll keep very busy and your day will fly by! I personally love the variety of seeing so many different clients with varying skin care challenges and goals. It's pretty difficult to get bored! It's also very rewarding to see clients who take your advice overcome their skin care challenges.
Cons
This can be a very physically challenging job that requires you to be conscientious of the ergodynamics while performing your work. Overtime, the repetitive movements can cause strain or injury. To be honest, most women who start out in the field in their teens and twenties, end up making a career transition by their early forties into something that is less demanding physically or they move into a more administrative or management role within the field.
Anna Long
Esthetician
Clean Beauty Cult
---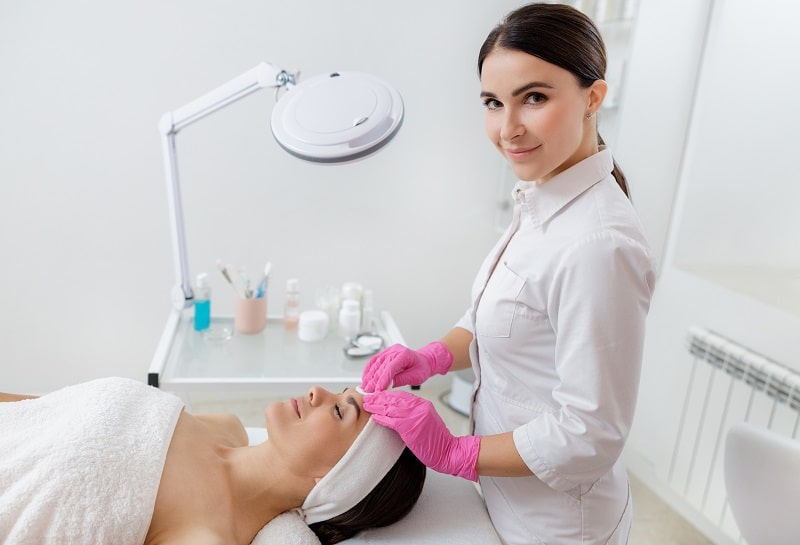 provide skincare treatments to face and body to enhance an individual's appearance. Includes electrologists and laser hair removal specialists.
Education:
Post-secondary certificate
Suitable Personality:



The Leader
---