Day in the life of


Corporate Headshot Photographer – Patrick Nugent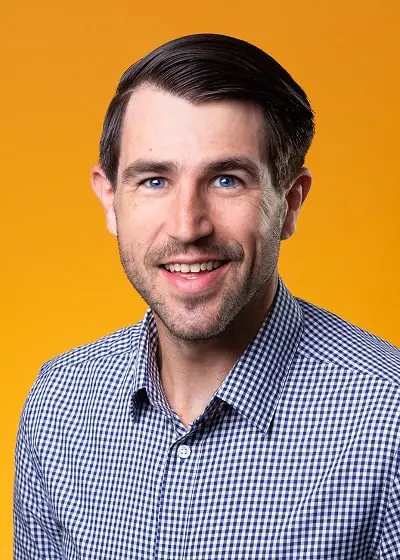 I am a corporate headshot photographer based in NYC.
My typical day
It sounds cliche, but there are no typical days.
On any given day I may be heading to a clients office to photograph the CEO, at a large firm photographing 20 new employees fresh out of college, dealing with individuals in the studio who are looking to refresh their headshot for LinkedIn, or maybe it's just a day packed full of post-production where I spend 8 hours working in Photoshop to help our retouching crew catch up on the weeks work.
There are times where we may handle portraits all day from 9am-5pm, and then need to head over to a large private corporate event from 6-10pm and stay engaged with the clients throughout.
Pros
Flexibility – Since we work by appointment only we tend to book all of our work at least a week in advance. If I am planning to take a day off, I simply do not offer that date to clients to book.
Weekends and evenings – While we do photograph a fair number of events, they tend to be very seasonal. I can consistently plan my day around a 9-5 Monday – Friday schedule. When I was younger this type of schedule seemed terrible to me, now that I have kids and other hobbies, I very much enjoy the structure of my week and knowing that 99% of the time I will be free to do as I please on the weekend.
A consistent calendar – Without thinking twice, I know that I can certain weeks off – Christmas, New Years, Thanksgiving, the end of August. Our slow times weeks of the year have been consistent for the past 2 decades. No one will be upset if you aren't available on December 26th or July 5th.
Lots of interesting people – Most of the folks I photograph are mid to senior level at very large companies. They come from very diverse backgrounds and are often incredibly smart and wise people and nice to have a conversation with.
Cons
On the base level, the work is kind of dry and uninspiring, they're headshots of corporate executives. I've realized that I can create incredible headshots of these people and then move on to the next thing in my day. Not every photograph has to be museum-worthy, but they do all offer a small glimpse into the subject.
Events – Photographing events can be a grind. Half of the people there do not want a photo taken at the time (you usually take them anyway) but everyone is always happy when a few years down the line they have a photo of them and their colleagues together in that period of their life.
Cons are really difficult to come up with when you really enjoy the work you do.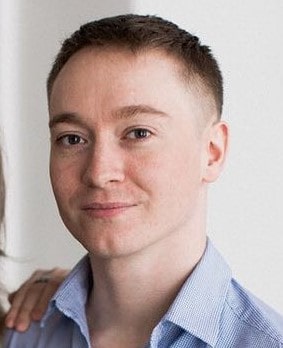 My name is Mark Hemming, and I work at Libra Translation in the UK. Proofreading and editing is a large part of my work, whether proofreading translat …
Read More
My typical day So my typical day starts the day before I actually report to set / or on location. The day before I review my call sheet and spend a fe …
Read More
---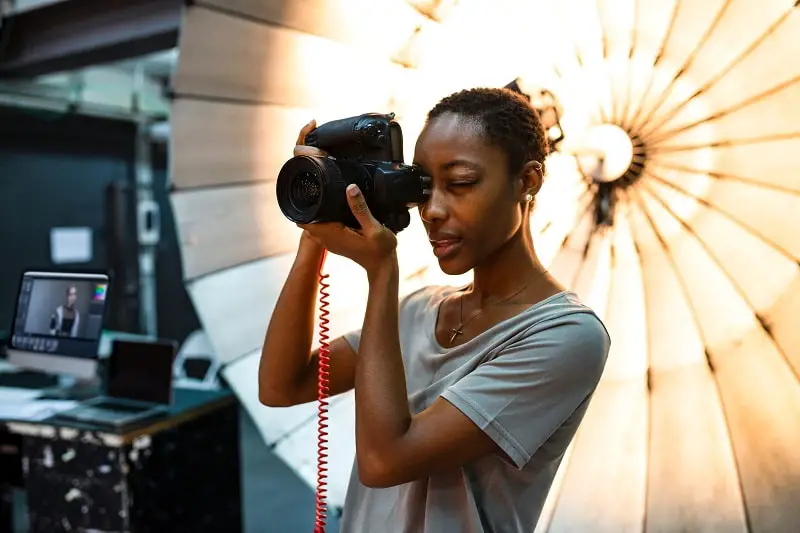 photograph people, landscapes, merchandise, or other subjects. May use lighting equipment to enhance a subject's appearance. May use editing software to produce finished images and prints. Includes commercial and industrial photographers, scientific photographers, and photojournalists.
Education:
No degree required
Suitable Personality:


The Artist
---