Day in the life of


Aircraft Maintenance Engineer – Saurabh Barnwal
Saurabh Barnwal
Aircraft Maintenance Engineer
My Typical Day
I worked as a Junior Technician Aircraft Maintenance Engineer (AME) in the B2 license category.
As an avionics junior technician, I used to work in the Electrical, Radio, and Battery maintenance sections in MRO. We had a schedule for each day to work in these sections. We used to work in a team while following aviation maintenance manuals. We also get trained under our senior AMEs.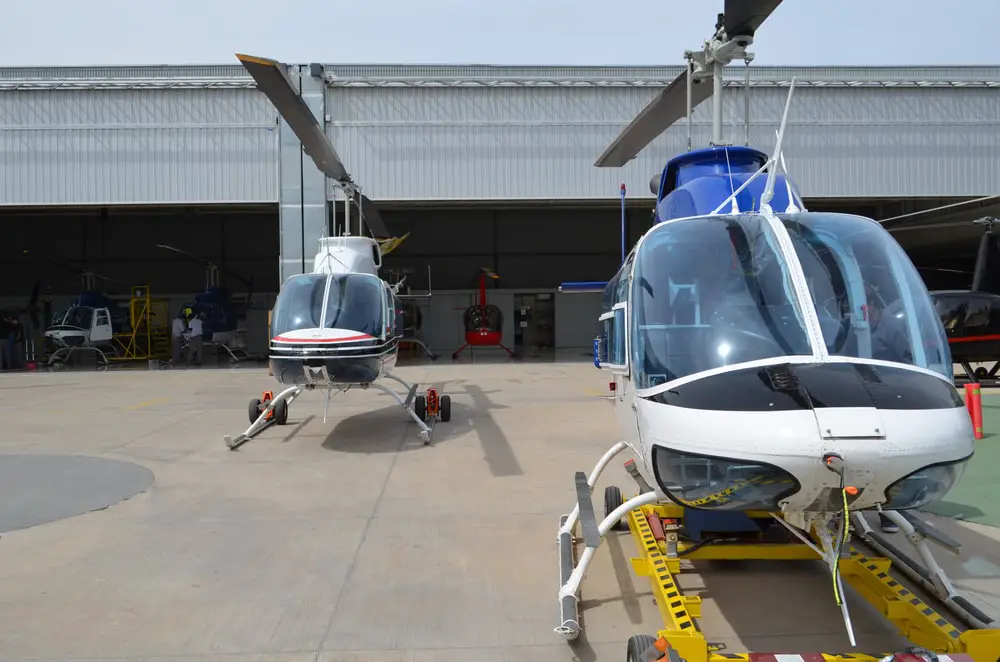 Pros
Get trained under other AMEs.
Being a junior technician and working with a team, we didn't have a big responsibility and workload.
High job satisfaction and pay when you hold a license.
Cons
I used to get peanuts working as a Junior Technician in India.
There is no room for mistakes. One mistake and you can be fired.
It takes a lot of time and experience to be eligible for the AME license
Becoming an Aircraft Maintenance Engineer
Aircraft Maintenance Engineering is a professional course that requires responsibility and teamwork. A Pilot holds a license for flying an aircraft similar to how an Aircraft Maintenance Engineer holds a license to certify an aircraft for flying.
An aircraft is not a small thing, so more than 3 Aircraft Maintenance engineers can work together for a particular Aircraft. However, their AME licenses can be different.
AME license categories:
Mechanical stream
B1.1 Category license for Airplanes' AME
B1.4 Category license for Helicopters' AME
Avionics stream
Apart from these categories, A1, A2, B1.3, C license categories also exist. However, every license holder has their own stream and duty.
After completing the 2 years of academic training, students go for practical training on a working aircraft. After qualifying for all module papers in the course and gaining experience by promotions, students can be eligible to get a license.
College Students > Trainee > Junior Technician > Technician > Senior Technician > Aircraft Maintenance Engineer with a license.
It depends on organizations on how they promote you.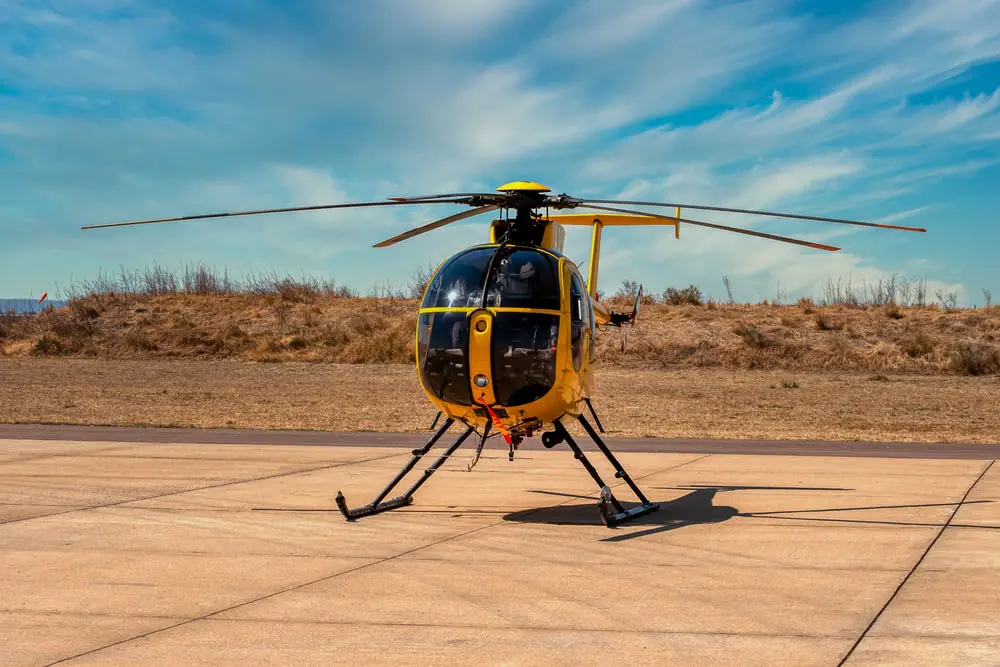 What other jobs can an Aircraft Maintenance Engineer do?
An Aircraft Maintenance Engineer performs three types of job: Maintenance, Repair, and Inspection.
Maintenance
An AME doesn't manufacture an aircraft however, they can maintain an aircraft very well. Maintenance of Aircraft ensures the continuing airworthiness of an aircraft which includes any or combination of overhaul, inspection, replacement, defect rectification, and the embodiment of a modification or repair or test.
There are two types of maintenance jobs done by an Aircraft Maintenance Engineer- Line Maintenance and Base Maintenance.
1. Line Maintenance
Line maintenance performs when the Aircraft is on the ground. If an AME suspects any technical issues or any issue then they try to troubleshoot the issue on the ground. In most of the line maintenance, AME needs only small tools to do the work.
If the issue is too big or takes time to resolve then AME stops the flying of that aircraft and shift that for the base maintenance. After the line maintenance, AME often takes a pre-flight test of an aircraft.
2. Base Maintenance
Base maintenance performs to work in a hanger. It takes a long time to maintain the aircraft and prepare it for a flight. During this maintenance, an aircraft can be out of service for weeks. In base maintenance, AME works with major tools.
More than 3 licensed AME could exist for a particular aircraft, and all AME works in their own streams and sections during maintenance.
Mechanical Stream AME (B1 license holders) works in the mechanical system, of the aircraft like, Structure of the aircraft, Airframe (such as fuselage and wings), Engines, landing gear, and all.
However, Avionics streams AME (B2 license holder) work in Electrical, Navigation (lights, radio, and radar communication), and Instruments systems (which are installed in the cockpit) of an Aircraft.
More jobs that are done by an AME
Pre-flight Inspection
It's is a regular process for aircraft. Before releasing any aircraft for flying an inspection (with the checklist) is done by AME along with the flight crew, where AME confirms that an aircraft and all its systems are matched with the airworthiness condition or not. If they find any doubt or issue then they perform line maintenance or base maintenance.
Maintaining the records
Besides the maintenance job, an AME is also responsible for keeping and maintaining the records of scheduled maintenance in their streams.
An AME may have to also work with computers, diagnostic equipment, and x-ray machines.
All AME to make sure their works are done according to their aviation authority like; FAA, EASA, or DGCA (in India).
What should students think about before becoming an Aircraft Maintenance Engineer?
Becoming an Aircraft Maintenance Engineer is not easy. In my view, students should think about these things before becoming an AME…
A student should think about which stream and license category he or she is interested in.
Students must be able to take responsibility for an aircraft.
Students must have good communication skills.
Students should be confident and committed to their work
Students should be good at leadership and have the ability to manage a team
Students should learn there should be no mistakes performed by them and their team.
While working students have to follow all rules and guidelines that have been created by their state aviation authority (FAA or EASA).
Manuals are very important for working on an aircraft and a student should be good at working with manuals.
Saurabh Barnwal
Aircraft Maintenance Engineer
---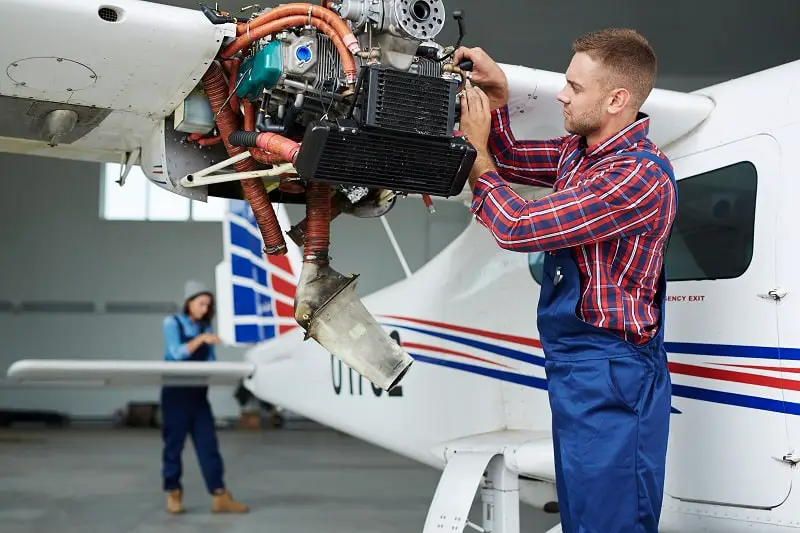 diagnose, adjust, repair, or overhaul aircraft engines and assemblies, such as hydraulic and pneumatic systems.
Education:
Post-secondary certificate
Suitable Personality:



The Builder
---