About this program
A program that prepares individuals to assist foresters in the management and production of forest resources. Includes instruction in woods and field skills, tree identification, timber measurement, logging and timber harvesting, forest propagation and regeneration, forest fire-fighting, resource management, equipment operation and maintenance, record-keeping, sales and purchasing operations, and personnel supervision.
Career Opportunities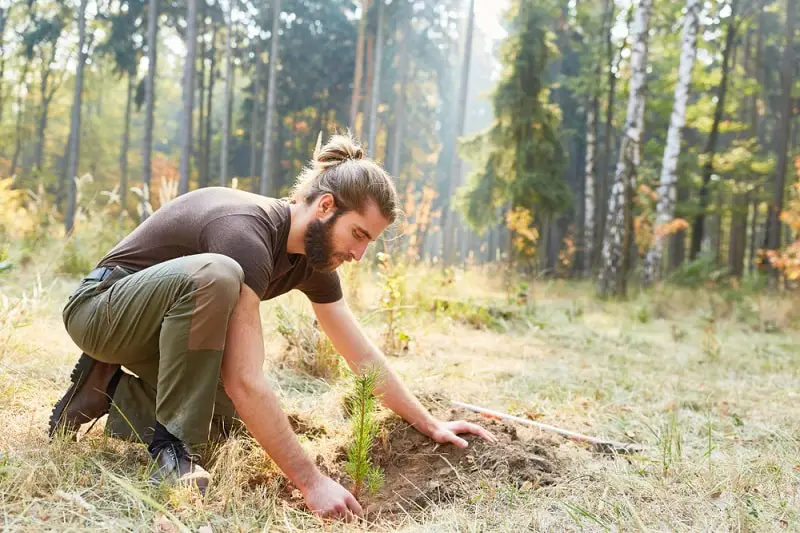 under supervision, perform manual labor necessary to develop, maintain, or protect areas such as forests, forested areas, woodlands, wetlands, and rangelands through such activities as raising and transporting seedlings; combating insects, pests, and diseases harmful to plant life; and building structures to control water, erosion, and leaching of soil. Includes forester aides, seedling pullers, tree planters, and gatherers of nontimber forestry products such as pine straw.
$33520
Bachelor's degree
Personality Match
---
Interest Match
---
provide technical assistance regarding the conservation of soil, water, forests, or related natural resources. May compile data pertaining to size, content, condition, and other characteristics of forest tracts, under the direction of foresters; or train and lead forest workers in forest propagation, fire prevention and suppression. May assist conservation scientists in managing, improving, and protecting rangelands and wildlife habitats.
$42780
No degree required
Personality Match
---
Interest Match
---
---
Related Majors
---