Surgent CPA Review
Rating: 4.9
When I finished school, I thought that I'd put my long days and nights of studying for tests behind me.  I was ready to tackle the working world and put all of those notebooks and textbooks in the rear view.
Then came time to study for the CPA exam.  It was so much more than I ever expected.  It felt like studying for all my final exams all at the same time.
I figured I'd give the Surgent CPA a chance to see if it would help.  Here's what I think.
Reviewed by kayla-w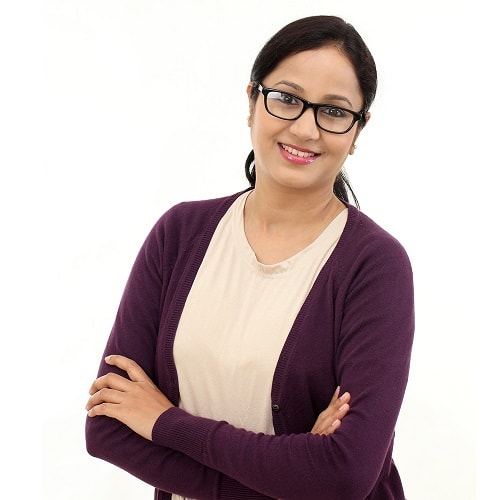 ---
---
Who should buy this course
| | |
| --- | --- |
| | If you want an option to receive the guidance of a success coach to help you through the course |
| | If you want a choice in your study method based on your learning style |
| | If you need a customized study plan to stay on track |
| | Those who like to be able to focus on their weaknesses they study |
| | Those who like to be able to learn from anywhere |
Who shouldn't buy this course
| | |
| --- | --- |
| | If you aren't able to stick to a dedicated study plan |
| | If you need the structure of a classroom environment |
---
---
---
What we like
Unlimited Access to the Materials
Once you purchase the course, you have access to all of the materials and tools until you have passed the exam.  This is a huge benefit over other courses, many of which require you to purchase additional time (usually at a discounted rate) once your subscription has expired.
This includes all the updates that become available as the course is improved.
This made me feel more confident knowing that I would still have access to be able to continue to study for the exam even if something delayed me from passing the exam within my original, planned timeframe.
You Can Choose How You Want to Study
Surgent's review course offers two paths of study to choose from based on how you best learn.
Study path 1: A.S.A.P. Technology – This is the path for those who are looking to more quickly identify the areas where you have strong knowledge versus areas where you might seek to improve.  The course continually updates as it adapts to what you learn throughout the course.  It helps to give you more practice on areas where you are weak, while providing a lighter review for areas where you are stronger.
To me this was the most beneficial way to study for the exam when compared to the linear study option which we'll talk about next.
Study path 2: Linear course outline – The linear study method is the more traditional way of studying.  You will be guided step by step through each section of the course material, regardless of what you might already know.
Create A Custom Study Plan
We all have different time commitments.  Whether that be family obligations, work commitment, or a certain amount of time remaining until your exam date, we all have different amounts of times we can study for the test each week.
You can decide what days of the week you can study for the course and the software will create a tailored program to fit the time that you have available. 
The Surge cards at the top of the dashboard help you to keep track of the tasks that need to be completed each day.  This is perfect for me as I can use all of the help I can get to keep me focused.
As an added bonus, you can also update the schedule at any time, so that if your schedule changes, you'll know exactly what you need to do to prepare.
You Can Choose Your Difficulty Level
This was a unique feature that I'd never seen before.  One of the initial options allows you to choose the difficulty level of the course that you want to take.  It is recommended by the software that you start out at the moderate level, which is where I started, however you can create an easier or more difficult path based on your personal preferences.
Gamification
I love earning achievements. Surgent includes an achievement page that allows you to earn points and badges for completing certain actions within the course.  Who doesn't love a little extra incentive when you're trying to achieve such a difficult goal?
Assessment Test
Before you dive into the study materials, you have the option to take an assessment test, which helps to provide you with a baseline of the materials that you understand versus where there might be some gaps in your knowledge.
If you are going through the course using the A.S.A.P. technology route, this will help the technology to determine where you should start.
---
What we didn't like
No In-Person Classes
If you need the structure of a classroom environment, you will not have that option with the Surgent course.  There is an option for 1 on 1 coaching sessions, but those are likely not to compare to an in-person learning option.
Expensive
The course can be very pricey when compared to other CPA review courses.  While there are financing options available, you'll want to know going in exactly the investment you are making.
---
How much does it cost
Essentials Pass $1,599
The Essentials Pass includes materials created to pass all four parts of the CPA Exam, including:
Adaptive technology option to help you focus on your strengths and weaknesses
Unlimited access to the course materials until you pass the exam including automatic access to the course materials
A question database that includes access to thousands of multiple-choice questions and simulations to help you prepare for the exam
Electronic textbooks and lecture notes for each section of the exam
Study plans tailored to your schedule
A flashcard app which allows you to study the terms you will need to learn from anywhere
More than 350 bite-sized videos created to help you learn the material quickly
Premier Pass $2,399
The Premier Pass includes all of the features that are included with the Essentials Pass, plus:
Hardcopy textbooks to complement each part of the exam
Hardcopy flashcards for each section of the exam
An option for 1 on 1 virtual coaching from a CPA success coach
Ultimate Pass $2,999
The Ultimate Pass includes all of the features of both the Essential Pass and Premier Pass, plus:
An expanded test bank which includes an additional 1,000 multiple choice questions
Audio lectures for each section of the exam
Priority customer support.  Customers receive responses to their content-related and technical questions within one business day
An Excel certification offered by Surgent's Excel for Accounting Professionals online course
Individual Courses $599
For candidates who only need to study for individual parts of the exam, Surgent provides an option to take just one part of the course.
University Pass ($50 per student per semester)
Surgent provides an opportunity for accounting students the chance to prepare for the CPA exam while still attending classes.
The University Pass includes:
Reference to online textbooks
Video lectures
Lecture notes and slides
A database with multiple-choice questions, including detailed explanations to help students identify their areas of weakness
---
Rating criteria
Criteria
Rating
What we think
Extras

5

For those who purchase the Premier or Ultimate course, there is the option to receive printed textbooks and flashcards, which is helpful to folks like me who appreciate having a hardcopy to use to take notes.  The textbooks are updated on a quarterly basis which means that you will constantly have access to the latest information.

Support

4.5

Surgent provides email support for questions related to content and technical difficulties for all students.  For those who purchase the Premier and Ultimate pass, they are provided with a personal CPA success coach to help you pass the exam.

Practice Exams

5

The comprehensive assessment exam at the beginning of the course provides a great way to establish your understanding of the material before you begin.

You can also take a practice exam at any time that is set up to mimic the actual CPA exam created by the AICPA.

Video Instructions

4.5

The course includes short bite-sized courses that help to provide the coursework in manageable portions.  I love being able to view the material in small portions, however, those who want more substantial videos may find it lacking.

Practice Questions

5

The Surgent question databank includes an adaptive tool that provides questions to users based on their specific areas of knowledge.  Users also have the option to choose specific questions to help reinforce their learning.
---
FAQ
Do they offer a pass guarantee?
Yes, Surgent is one of the few CPA courses that offers a pass guarantee.
There are a few requirements to qualify for the guarantee and to get your refund.
The student must register for the entire full course. Students enrolled in individual course sections may not participate in the money-back guarantee program.
The student must fail every exam section; students who pass one or more parts of the exam are not eligible for a refund.
The student must achieve a ReadySCORE™ of at least 75 in each section of the course.
The student must complete a full practice exam in each section of the course and achieve at least a 75 on each exam.
The student must sit for each exam within 4 months of beginning study for that section and attempt all exams within 18 months of course purchase.
Do they have flashcards?
Yes, their flashcards are available via their free app which you can download from the App Store. Surgent has over 2,200 flashcards which covers all four sections of the CPA.
Do they have payment plans?
Yes, Surgent offers 3, 6 or 12 month payments plans.
---
Conclusion
The Surgent CPA course is a great option for those who want an option to study at their own pace while also have the benefit of a coach who is dedicated to your success.
While the course has a fairly large price tag, it can be worth it to know there is nothing additional to purchase no matter when you pass the exam.
Happy studying!
Go to Surgent CPA now
$850 OFF
Code
SUMMER
88% pass rate with a Pass Guarantee
Financing options available
Over 7700 MCQs
Unlimited access
Claim discount
---
---