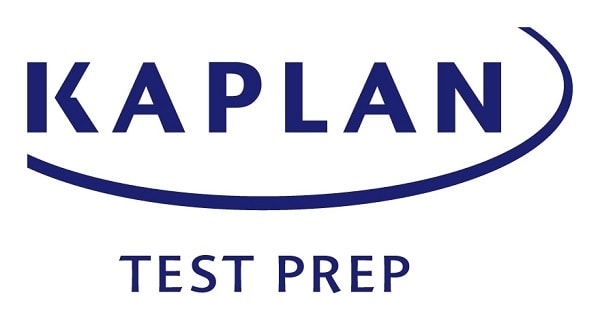 Kaplan GMAT Review
Rating: 4.4
If you are one of the more than 200,000 people slated to take the Graduate Management Admission Test (GMAT) this year, congrats! You probably have a target score in mind that will boost your application for the business school of your choice.
If you are one of the 2,500 people shooting for a 750 or above, congratulations. You have a lot of work to do.
Fortunately, Kaplan's GMAT test prep offers exceptional review materials and a higher score guarantee. If you don't score higher than your baseline test, you get your money back. If you do score higher than your baseline test, but your score isn't where you want it to be, you get 12 additional weeks of access to all of the Kaplan materials for free. (More about that later.)
For now, here's the skinny on one of the world's most popular test prep products for the GMAT.
Reviewed by Jennifer H.
---
---
Who should buy this course
| | |
| --- | --- |
| | You have nothing to lose with the higher score guarantee |
| | Kaplan's adaptive question bank helps you maximize your studying time by targeting areas where you need more work |
| | You have the option for live, in-person tutoring in addition to online materials |
| | The best way to beat test anxiety is to have a simulated test day experience like the one Kaplan offers |
| | Kaplan is the first name in test prep for a reason |
Who shouldn't buy this course
| | |
| --- | --- |
| | If you are a good standardized tester, Kaplan's focus on "thinking like the test" may detract from your test prep process |
| | Even the self-paced program is expensive |
| | If you are pressed for time, purchasing such an in-depth course may not be the option for you |
---
---
---
What we like
A Complete Baseline Test
One of the best parts of the Kaplan GMAT test prep process is the comprehensive baseline test. Not only does it take you through all four sections (Quantitative, Verbal, Integrated Reasoning, and Analytical Writing), but it also allows you to pick which order you will take them. and whether you will be timed or not. This allows you to simulate test day and get an honest reading of how you would do right now.
You can also opt to have your analytical writing samples scored by testing professionals. For many would-be graduate students, this section gives them pause especially if they didn't ace the AP Language and Composition test or if English is their second language.
On-The-Go Studying With Kaplan Mobile App
Each Kaplan GMAT plan offers free access to the Kaplan study app, a mobile app for Android and iOS that gives you access to the full course on the go. Make no mistake, this is not just a few questions thrown onto an app, Kaplan has optimized their entire course for mobile use. If you opt for the Live online course, the app also gives you access to instructors who can answer your question.
To be honest, this app is a game-changer in test prep, especially for people who are not taking the GMAT right out of an undergraduate degree. Let's be honest. If you have a full-time job, the likelihood of sitting down to your computer for test prep is slim. But, you will figure out ways to fit it in if you have access to the full prep program on your phone. Sitting on the train during your commute, waiting for your child at soccer practice, or after work, you can spend your time prepping for the GMAT instead of scrolling through social media.
Adaptive Q Bank Lets You Focus on What's Important
It is rare that you will schedule the GMAT and have limitless prep time. It is more likely that you will have pockets of the test that you need to focus on and others that you can essentially ignore until test day. The Adaptive Q Bank takes your baseline test results and suggests prep questions based on those results.
Best of all, it adapts to your correct answers as you engage in the prep program. Every time you get a question right, the Adaptive Q Bank adjusts your ability estimate and delivers questions that match that ability. Your "Top Opportunities" let you generate content quizzes that have the most potential of improving your score. Of course, you can take the review quizzes at any time to receive a thorough explanation of the answers.
Not only does the Adaptive Q Bank helps you move forward with your prep process, but it also simulates the way the GMAT works. Like it or not, the GMAT is an adaptive test. The more questions you get right in a certain area, the harder the questions become. The Top Opportunities option in the Adaptive Q Bank also adapts to your correct responses. In other words, you can take the Top Opportunities quizzes every time and have a different experience based on the answers you get right. This saves hours of time going through test bank questions that don't serve you to find the ones that do.
Comprehensive Lessons On Demand
Kaplan's proprietary books on test prep have been around for decades. The addition of lessons on demand in the online prep course target visual and auditory learners as well.
At the beginning of each test prep section, instructors explain the way the test works, how it is scored, and what skills you will need to acquire in order to be successful. These lessons may cover topics like why you shouldn't use the online calculator, how to pace yourself through the section, and tips and tricks for finding information quickly. Consider these lessons on demand like your personal sherpa in the wilderness of test prep. 
The Official Test Day Experience
Marathon runners often mimic race day on their last long training run. Why? Because if there is something that needs to be changed – nutrition, hydration, clothing, footwear, etc – they want to know it before they are committed to running the actual race.
Kaplan offers prep students a chance to do the same thing with the GMAT in their Official Test Day Experience. This exclusive opportunity is only available to Kaplan students and for many people is the reason why they choose Kaplan over other test prep companies.
Registration for the Official Test Day Experience mimics signing up for the GMAT. You pick a date, time, and testing center where you will take the test. Like test day, you will need to arrive 30 minutes early, bring proper identification, go through the security process, and leave your items in a locker outside of the testing site. You will then take the practice test with other test-takers.
The computer interface is the same and you will have the same break schedule as you will on test day.
Once you have completed the Official Test Day Experience, you will receive your score and a complete breakdown of answers and explanations on questions you may have missed. Think of it as the last long training run of your GMAT experience.
---
What we didn't like
No Digital Whiteboard (Yet)
One of the most controversial moves by the GMAC (the testing company that administers the GMAT) is the banning of scratch paper in the testing center. Now, digital whiteboards must be used for all calculations rather than a paper and pencil. For test-takers who are used to jotting down calculations, the move to the digital scratch paper is one that causes stress dreams and a rising sense of panic come test day.
While the digital whiteboard likely won't make or break your score, it does take some getting used to. As of this writing, Kaplan has not yet incorporated it into their baseline or practice tests.
Fortunately, GMAC does have the digital whiteboard incorporated into the free practice tests you can access when you register for the exam. My advice? Take the time to complete the GMAC tests so you can see what it is like before test day.
Kaplan is Comprehensive Which Means Test Prep Takes Time
Kaplan's GMAT test prep course is comprehensive meaning it will take quite a bit of time to get through. While they have done everything in their power to give you options for your study process that make that prep time effective and accessible through the Adaptive Q Bank and mobile app, you will still need time to properly prepare for the test.
If you only have a few weeks before you take the GMAT or if you have an extremely tight schedule, this may not be the right prep course for you. However, if you are committed to the test prep process and have a few months to go through the entire course, you will be rewarded with higher scores and a more confident test day experience.
---
How much does it cost
Self-Paced GMAT Prep
6 months of online access to the entire online GMAT course with the option of adding online instruction and the GMAT Foundations class.
Price: $599 ($799 for Self-Paced Plus)
Includes: Both the Self-Paced and Self-Paced Plus courses offer 6 months of online access to 14 hours of recorded online instruction, 9 full-length adaptive practice tests, the Adaptive Q Bank, 2 prep books, and over 140 hours of explanation and instruction for practice tests and quizzes. They both also include the Official Test-day Experience, your chance to simulate test day before test day. Self-Paced Plus also includes more than 30 hours of live instruction on the GMAT channel and the self-paced GMAT Math Foundations course.
Who should get this: Self-directed learners who aren't afraid to tackle GMAT prep on their own and who are looking for an affordable way to access Kaplan's proven test prep materials are particularly drawn to both self-paced options. For those who are just coming out of an undergraduate degree or who use math regularly, the original self-paced option is ideal. If math is not your strong suit or if it has been a while since you took a math class, Self-Paced Plus is your best bet.
Live Online GMAT Prep
Live, online test prep ideal for anyone who learns by instruction better than by self-directed methods.
Price: $1249 ($1649 for Live Online Plus)
Includes: Live Online GMAT Prep includes everything you would find in the self-paced option – full-length practice tests, the Adaptive Q Bank, prep books, and the Official Test Day Experience – with the added benefit of online instruction. Receive 18 hours of live online instruction by highly qualified GMAT prep teachers to help fill in the instructional gaps. You also receive more than 30 hours of live instruction on the GMAT channel. For Live Online Plus preppers, you also receive 3 hours of one-on-one tutoring and the GMAT Math Foundations self-paced course.
Who should get this: If self-directed learning isn't really your thing or if you need more external accountability than a self-paced course offers, the Live Online program is for you. The added benefit of live group instruction and one-on-one tutoring is especially helpful if you know there are certain areas where your lack of understanding will keep you from getting the score you need.
Manhattan Prep In Person
Kaplan has partnered with Manhattan Prep to offer in-person classes that cater to the needs of small groups.
Price: Starting at $1,399
Includes: 9 sessions (27 hours) of classroom instruction; custom pre- and post-assessment sessions with an instructor; more than 35 interactive video lessons as a supplement to your Manhattan Prep course; 6 full-length GMAT practice tests; and a 13 book set of study guides covering every topic you can imagine in the GMAT.
Who should get this: Manhattan Prep utilizes top-performing test-takers as instructors. And by top-performing, we are talking those that scored in the top 1 percent on the GMAT. These instructors know what they are talking about and can give you individualized attention and instruction you may be lacking in other online and self-paced courses. If you love one-on-one instruction, this course is for you.
---
Rating criteria
| Criteria | Rating | What we think |
| --- | --- | --- |
| Mobile app | 5 | If there was a way to give this 10 out of 5, I would. Having all of the prep materials available on the mobile app and not just a few test bank questions is a game-changer. |
| Instructors | 3.5 | While the instructors are extremely competent, the tech they are using is sometimes distracting. You can see instructors looking at the monitor to make sure they point at the right things on the green screen behind them. Sometimes this focus takes away from the actual material they are teaching. |
| Practice exams | 4 | I have no doubt that Kaplan will quickly catch up and offer an online whiteboard, but for now that is really the biggest thing holding them back on their practice exams. Getting to choose the order of your test, and whether your practice tests will be timed or not is amazing. |
| Video instructions | 4 | While the video instructions are good, it is difficult to navigate to the videos you really want to see. In fact, you can't access the instructional videos until you have finished the baseline test. Once you can see them, the videos are well produced and the content is easy to understand. |
| Practice questions | 5 | Kaplan's adaptive questions place it head and shoulders above any other GMAT test prep product I have seen. |
---
FAQ
Is Kaplan's practice tests updated?
Yes, their practice tests are constantly updated to match the GMAT test blueprint. Their GMAT CATs have also bee n updated to match the shorter test length which was announced in April 2018.
---
Conclusion
Kaplan's test prep products are absolutely worth the time and financial investment if you have the time and ability to complete them. Their proven methods and Higher Score Guarantee make them a win-win product that can and will improve your score.
Go to Kaplan now
15% OFF
Code
SUN15
Official test day experience
Over 5000 practice questions
1+ point increase guarantee
6 months access
Claim discount
---
---