How Long Does It Take, What Degree Do You Need, and More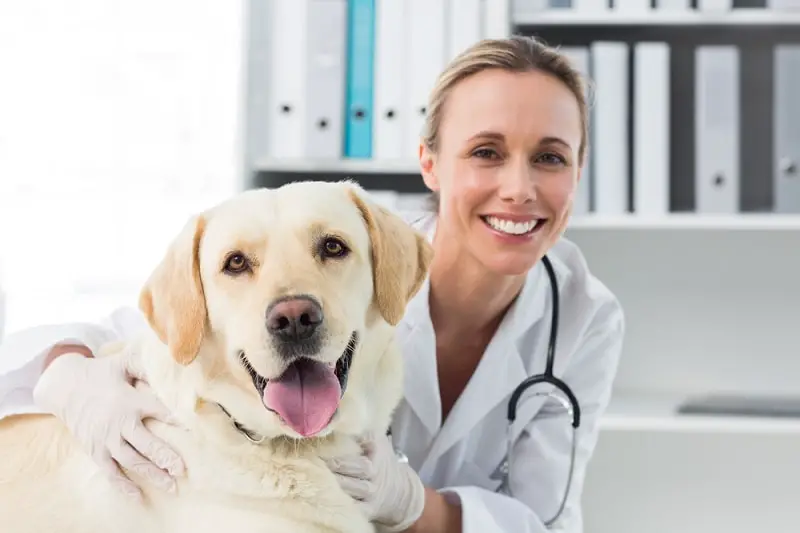 Veterinarians diagnose, treat, or research diseases and injuries of animals. Includes veterinarians who conduct research and development, inspect livestock, or care for pets and companion animals.
Education
Doctoral degree
---
---
---
---
Table of contents
---
Summary
| | |
| --- | --- |
| Degree | Doctoral degree |
| Degree field | Veterinary Medicine |
| License or certification | You need to pass the North American Veterinary Licensing Exam (NAVLE) |
| Duration to become one | 8 to 13 years |
| Difficulty to become one | Very Hard |
Becoming a veterinarian involves a significant amount of time and a lot of smarts as well. In the US, you would start your journey in college. You would need to complete the prerequisite courses needed to start vet school (a lot of science), and most of the time you would graduate with a bachelor's degree, typically after about 4 years.
After you have completed this "undergraduate" work, you would apply to vet school. There are currently 30 accredited vet schools in the US (not many compared to the thousands of colleges out there), so you will need to have done well in your undergraduate studies and find a way to make yourself stand out from the other applicants.
Once in vet school, you typically spend another 4 years studying, training, learning, and not getting much sleep. After graduation and passing your veterinary board exams, you can look for a job as a veterinarian, or you can get additional training through an internship. If you want to become a veterinary specialist (such as an internal medicine specialist, a cardiologist, or a surgeon), you would spend another 3-5 years in residency training.
This is a very competitive sector due to so few schools, so there's some pressure and high expectations for those students who pursue their Doctorate.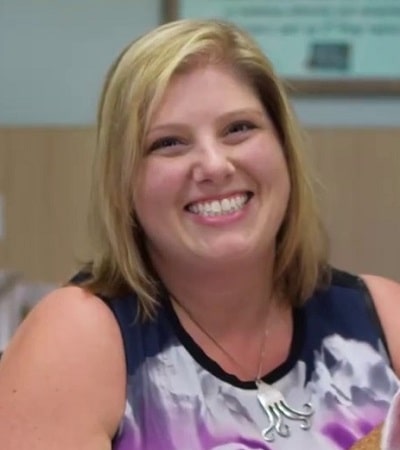 Dr. Ginger Benham
Veterinarian
---
Featured Schools
Veterinarians Requirements
Step 1: Take Relevant Courses in High School
Students interested in becoming Veterinarians should excel at relevant topics needed for Veterinary Medicine, including Mathematics, Biology, and Chemistry. Complete the highest level of courses available at your High School for these subjects.
Advanced students may also gain access to college-level courses. Taking advanced Mathematics, Biology, or Chemistry may make it easier to gain acceptance to the University or College of your choice.
Tip: Volunteer at Local Organizations
While most high schools do not offer Veterinary classes, students can gain real-world experience by volunteering. Look for volunteer positions at local animal clinics, zoos, or animal shelters. Many future Veterinarians also join 4-H or related organizations for hands-on experience dealing with animals.
"I recommend diversifying with your experience before veterinary school. Even if you think you know the career path in veterinary medicine after graduation, you may discover a new area of passion. Also, diversity of experience with animals will help your application stand out amongst the board of admissions. Before veterinary school, I volunteered at our Raptor Center, in which I helped with the medical treatment of hawks, eagles, and owls." – Dr. Michelle Burch, DVM from Safe Hounds Pet Insurance.
Dr. Michelle Burch also recommends students who want to become a veterinarian to work in a veterinary office as support staff before applying to become one. Working in a veterinary hospital as a kennel assistant or veterinary assistant will give students a look into the everyday life of a veterinarian, including all the highs and lows.
Step 2: Obtain a Bachelor's Degree
A Bachelor's Degree is not a requirement for every Veterinary Medical School in the United States. However, schools that do not require a Bachelor's Degree still require a minimum number of credits and specific courses.
As entry to Veterinary Medical Schools is highly competitive, obtaining a Bachelor's Degree can increase your options when applying for a veterinary program. Whether you choose to earn an undergraduate degree or not, your college education should include the following prerequisite courses:
Biology
Inorganic Chemistry
Physics
Mathematics
English Composition
Social Sciences
Genetics, Microbiology, Anatomy, and Animal Nutrition may also be required. To ensure that you complete the prerequisite courses, check the educational requirements of the Veterinary Medical Schools where you intend to apply.
"In undergraduate school, try to take introductory human psychology courses. Many students choose veterinary medicine because they will be providing treatment to the animals. Little do students realize the amount of emotional support and guidance needed for clients." – Dr. Michelle Burch, DVM
Step 3: Earn a Doctorate of Veterinary Medicine
To practice veterinary medicine, you need to earn a Doctor of Veterinary Medicine (DVM) degree. A DVM is only available from 30 different institutions in the United States. Most schools will review your GPA, Graduate Record Examination (GRE) score, and letters of recommendation.
Most Doctor of Veterinary Medicine programs are designed to be completed in four years. The first two years typically include coursework in a classroom or laboratory setting. The initial curriculum revolves around Science and Biology.
During your third year, you will likely start gaining practical experience outside of the classroom. The third year often includes a combination of lab work and clinical work at local animal clinics or veterinary hospitals.
The final year of the program often focuses on clinical rotations. You spend most of your last year working full-time at clinics or hospitals to gain hands-on experience working with animals.
"To help with a unique veterinary school application, diversify your extracurricular activities. All of the pre-veterinary students will experience and volunteer hours with animals. In undergraduate school, join clubs that are outside of veterinary medicine. Admission boards want to make sure that you are a well-rounded candidate. Do not become discouraged if you are not accepted to veterinary school on your first try. It can take applicants two to three rounds before gaining acceptance to a veterinary program. I highly recommend going to the exit interview to learn what the board is looking for with your application. " – Dr. Michelle Burch, DVM
Tip from Dr. Michelle Burch, DVM on the cost of becoming a veterinarian.
Start to budget and try to save for tuition, books, room and board, and recreation fund. Learn to live with a budget to try to decrease the number of necessary student loans.
Also, look into other options of financial assistance, including the US Army Corp of Veterinarians. Unfortunately, currently, there are minimal options for financial aid, and the veterinary student debt burden is an industry issue with the rising cost of tuition.
Step 4: Obtain a License to Practice in Your State
Before you can seek employment, you need to obtain a license by completing the North American Veterinary Licensing Exam (NAVLE). The NAVLE is an extensive test and a requirement for licensing in every state in the United States and Canada.
The test consists of 360 multiple-choice questions and takes the average student about seven hours to complete. The test is available for four weeks in November and December and two weeks in April.
You need to be within 10 months of graduating to take the NAVLE. However, some states may require you to wait until you are eight months or less away from graduation.
Many students choose to take the test during the fall, allowing them to retake the test in the spring if they are not happy with the results.
It takes about a month to receive the results of the NAVLE. The results are automatically submitted to the licensing board in your state. If you pass the test and meet all other applicable requirements in your state, you will receive a license to start practicing Veterinary Medicine.
Step 5: Accept an Internship to Gain Experience
After gaining a license to practice, many Veterinarians gain practical experience in the field through internships. The typical length of an internship is one year. You can find internships at a wide range of private animal clinics if you choose to pursue a career as a general Veterinarian.
For those seeking specialization, consider finding an internship that is more closely related to your career ambitions. For example, if you want to work with large animals or zoo animals, you may find a suitable internship at a zoo or animal sanctuary.
Step 6: Choose a Specialty in Veterinary Medicine
You can start applying for positions as a Veterinarian as soon as you receive your license. However, if you want to specialize in a specific area of Veterinary Medicine, you may need to accept a residency through a veterinary specialty organization.
There are 41 distinct specialties within the Veterinary field. These specializations require additional education and training through any of the 22 veterinary specialty organizations recognized by the American Veterinary Medical Association (AVMA). Common specialties include:
Anesthesia
Animal Welfare
Emergency and Critical Care
Internal Medicine
Laboratory Animal Medicine
Nutrition
Preventative Medicine
Surgery
Veterinary Practitioners
Veterinary Practitioners are Veterinarians who specialize in treating certain animal species such as birds, horses, cats, cattle, or pigs.
Step 7: Start Applying for Veterinary Positions
After completing your education, internship, and licensing requirements, you can start seeking full-time Veterinarian positions. Along with educational and licensing requirements, employers tend to look at your work experience.
Volunteering during High School and completing internships during College can increase your employability. Employers also seek candidates with strong communication skills as Veterinarians work directly with the public.
Step 8: Join a Professional Organization
Whether you choose to become a Primary Care Veterinarian or a Board-Certified Veterinary Specialist, joining a professional organization can help advance your career.
Members receive access to newsletters, journals, and networking opportunities that can help keep you updated on the latest developments in the world of Veterinary Medicine. You also receive access to useful tools, resources, and information on continuing your education.
The American Veterinary Medical Association (AVMA) is one of the largest professional organizations dedicated to Veterinarians. However, each state also has its own organizations with localized resources and information.
What degree do most Veterinarians have
Doctoral degree
We did a survey to ask other Veterinarians what degree they had when they first became one. Here are the results.
Doctoral degree
---
First Professional degree
---
Post-Doctoral Training
---
How long does it take
8 to 13 years
The average veterinarian will spend anywhere between 8 to 13 years in post-secondary education and training before they become a practicing veterinarian. That's a lot for most students but is relatively standard for medical fields. Depending on where you got your education, what your potential student loan burden is, and what your aspirations in the field are, will likely dictate if you go for the 8-year minimum or go for the specialized path around 12 to 13 years.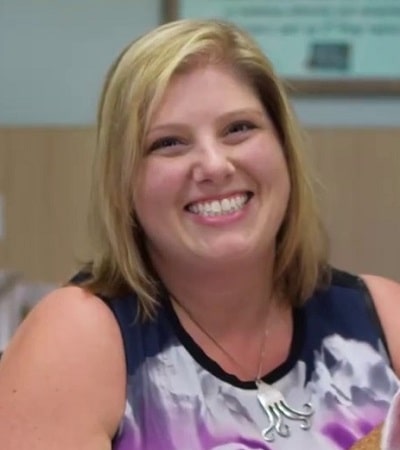 Dr. Ginger Benham
Veterinarian
---
Find a college with the major you want
---
---