How Long Does It Take, What Degree Do You Need, and More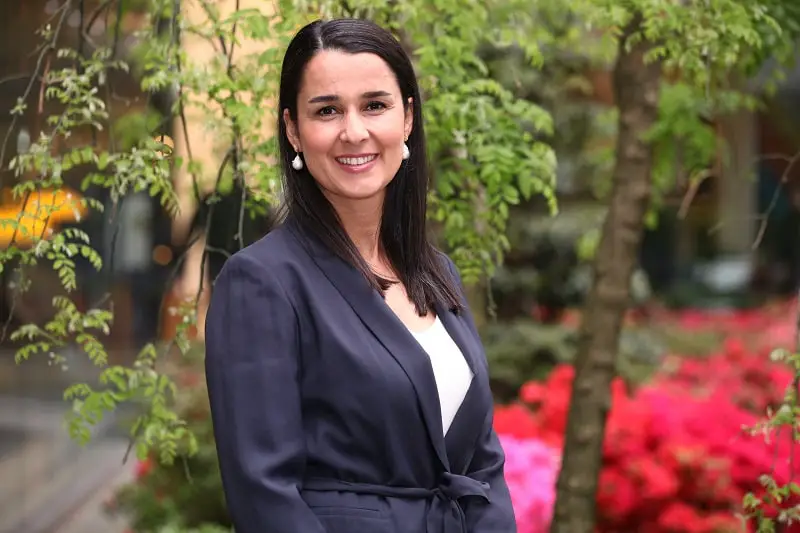 Sociologists study human society and social behavior by examining the groups and social institutions that people form, as well as various social, religious, political, and business organizations. May study the behavior and interaction of groups, trace their origin and growth, and analyze the influence of group activities on individual members.
Education
Doctoral degree
---
---
---
---
Table of contents
---
Summary
| | |
| --- | --- |
| Degree | Doctoral degree |
| Degree field | Applied, Clinical, or Professional Sociology |
| License or certification | Many Sociologists obtain voluntary professional certifications to enhance their careers. |
| Duration to become one | 6 years |
| Difficulty to become one | Very Hard |
Sociology jobs typically require a Master's degree. However, most Sociologists hold PhDs.
Sociologists often earn degrees in Applied, Clinical, or Professional Sociology.
Many Sociologists obtain voluntary professional certifications to enhance their careers.
---
Featured Schools
Sociologists Requirements
Step 1: Excel at Math and Science in High School
High school students that want to become Sociologists should focus on math and science. Math skills are needed for the statistical analysis conducted by Sociologists. Science classes provide foundational knowledge that may help during your college education.
Step 2: Earn a Bachelor's Degree
Complete an undergraduate degree to qualify for a Master's program. The most common major for aspiring Sociologists is Sociology. Bachelor's programs typically include coursework in Sociology, Research Methods, Social Theory, and Social Statistics.
Along with Sociology, some Sociologists major, double major, or minor in Anthropology, Political Science, or Psychology.
Step 3: Earn a Master's Degree
A Bachelor's degree may qualify you for some entry-level Sociology positions and jobs in related fields, such as Education, Social Services, or Public Policy. However, a career in Sociology typically requires a Master's degree. Admission requirements vary but you typically need at least a 3.0 grade point average (GPA).
Before choosing a Master's program, you should begin thinking about the type of career you want. If you want to work in academia, you should pursue a traditional Sociology Master's program. For those who want to enter the workforce and serve the public, you should pursue an Applied Sociology degree.
Master's programs tend to include a core set of Sociology courses, including Research Methodology, Statistical Analysis, and Contemporary Theory. Most programs take two years to complete and provide students with internship opportunities.
You may also complete coursework in specific areas of Sociology, such as Environmental Sociology, Sociology of Aging, Sociology of Families, and Social Stratification.
Completing an internship provides practical experience. You may work as an assistant or perform basic research for a private business.
Step 4: Look for Entry-Level Work in Sociology
After graduating, start looking for relevant entry-level work. Common entry-level positions include Human Resources (HR) Representative, Market Research Analyst, Policy Analyst, Guidance Counselor, and Public Relations (PR) Specialist.
About 20% of Sociologists are involved in scientific research and development services, working for research institutes and government agencies.
Many Sociologists work for state governments. For example, you may find plenty of employment opportunities in agencies that offer social services.
Private businesses also employ Sociologists. You may find work conducting market research as a junior-level Sociologist in the marketing department.
Step 5: Earn a Professional Certification
Voluntary certifications are available for Sociologists that want to advance their careers. The two most common certifications are offered by the Association for Applied and Clinical Sociology (AACS).
The AACS offers the Certified Sociological Practitioner (CSP) certification to candidates who meet specific requirements. You typically need to have a Master's degree or a Doctoral degree and a portfolio that demonstrates your competency in the fields of Applied, Clinical or Engaged Public Sociology.
The Certified Clinical Sociologist certification is available for Sociologists who can demonstrate that their work has created positive social change.
Step 6: Consider Earning a PhD
A PhD in Sociology is needed for senior research positions and many teaching positions, such as Professor of Sociology at a college or university.
If you plan on earning a PhD and working in the academic world, you may consider earning a traditional Sociology Master's degree instead of an Applied Sociology degree. Applied Sociology programs focus more on practical and clinical work while traditional programs provide an educational path for earning a PhD.
What degree do most Sociologists have
Doctoral degree
We did a survey to ask other Sociologists what degree they had when they first became one. Here are the results.
Doctoral degree
---
Master's degree
---
Less than a High School Diploma
---
How long does it take
6 years
Most Sociology jobs require a Master's degree, which often involves two years of study after completing a four-year Bachelor's degree program.
---
Find a college with the major you want
---
---