How Long Does It Take, What Degree Do You Need, and More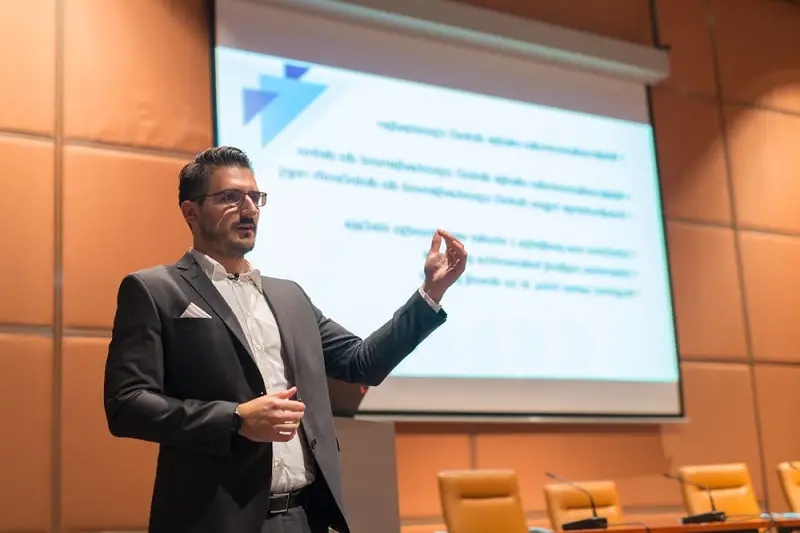 Political Scientists study the origin, development, and operation of political systems. May study topics, such as public opinion, political decisionmaking, and ideology. May analyze the structure and operation of governments, as well as various political entities. May conduct public opinion surveys, analyze election results, or analyze public documents.
Education
Doctoral degree
---
---
---
---
Table of contents
---
Summary
| | |
| --- | --- |
| Degree | Political Scientists often need a Master's degree or a Doctoral degree. |
| Degree field | Aspiring Political Scientists major in a variety of fields, including Public Administration, Public Policy, and Public Affairs. |
| Duration to become one | 6 to 10 years |
| Difficulty to become one | Very Hard |
Political Scientists often need a Master's degree or a Doctoral degree. Aspiring Political Scientists major in a variety of fields, including Public Administration, Public Policy, and Public Affairs.
Political Scientists do not need any certifications or licenses.
---
Featured Schools
Political Scientists Requirements
Step 1: Study Politics in High School
High school students who want to become Political Scientists should study US History, US Government, and World History. Some high schools may also offer advanced courses that are more relevant for this career. If possible, students should take courses in Civics and Political Science.
Extracurricular activities are also helpful for broadening a student's knowledge and improving their college applications. Many Political Scientists were members of their school's Model United Nations club.
Step 2: Earn a Bachelor's Degree
Before enrolling in a Master's program or Doctoral program, students need to earn a Bachelor's degree. Students often major in Political Science. However, students can choose other areas of study, such as Statistics or Writing.
When choosing a major other than Political Science, students will likely need to complete various prerequisite courses. Many graduate-level programs require students to have completed courses in Political Theory, International Relations, Comparative Politics, and American Government.
When enrolled in a Political Science program, students will review current events and analyze the impact of public policies on various communities. They may also take courses to develop their writing, research, and analytical skills.
Most programs last four years. However, students who plan on earning a Master's degree may enroll in an accelerated program that leads to both degrees in five years.
Step 3: Earn a Master's Degree
Obtaining a Master's degree is considered an optional step. While many jobs for Political Scientists require a Master's degree, a Bachelor's degree is often sufficient for government jobs. Students who plan on earning a PhD can also skip the Master's degree and apply directly to the PhD program after finishing their undergraduate studies.
Political Scientists typically need a Master's degree before pursuing a career in the private sector. Students often major in a concentration within the Political Science discipline. Common degrees include Master of Public Administration (MPA), Public Policy, and Public Affairs.
Instead of majoring in a subfield of Political Science, students may choose to complete a Political Science program and choose a concentration near the end of their studies.
Public Administration is a common concentration for Political Science students. It focuses more on the practices needed to manage the ethics, conduct, and budgeting for organizations.
Public Policy focuses on analyzing and solving problems through changes to policies or the development of new initiatives. Public Affairs students learn how to review public policies and change public perception to support specific goals.
Earning a Master's degree in Political Science or a related field can also prepare students for other careers. A Political Science degree may qualify you for work as a Lobbyist, Diplomat, Policy Analyst, or Legislative Assistant.
Always check the admission requirements for Master's programs. Students who have a Bachelor's degree in an unrelated field may need to complete prerequisite courses before enrolling in a Master's program.
Step 4: Find an Internship Opportunity
Internship opportunities and entry-level jobs are available for those with a Master's degree. Students may also qualify for some positions after earning a Bachelor's degree.
Internships and entry-level jobs give students more experience and training. Students may also benefit from the connections they make through an internship, making it easier to find work after graduation.
While some colleges help students find internship opportunities, students may also explore opportunities on their own. Many Political Science majors end up interning at Congressional or Legislative Offices, working as Campaign Assistants or Research Assistants.
Step 5: Earn a Doctoral Degree
A Doctoral degree is necessary for finding work at universities in research or academic roles. PhD programs for Political Science students often involve two to three years of coursework and research followed by a dissertation.
PhD candidates also need to choose from the four primary subfields of Political Science, which include Comparative Politics, National Politics, International Relations, and Political Theory.
Step 6: Seek Entry-Level Work
After completing college, graduates may not immediately find work as Political Scientists. Many Political Scientists start with volunteer work with local political organizations. Some graduates find entry-level work in related fields, such as Economics or Public Policy.
About 48% of Political Scientists in the United States work for the Federal government. Twenty-six percent work at companies that offer scientific or technical services, such as environmental consultancy firms.
With enough experience, Political Scientists may become self-employed and seek clients as a freelancer. Self-employed consultants often advise major companies on decisions that have political or social challenges.
What degree do most Political Scientists have
Doctoral degree
We did a survey to ask other Political Scientists what degree they had when they first became one. Here are the results.
Doctoral degree
---
Master's degree
---
Bachelor's degree
---
How long does it take
6 to 10 years
Political Scientists typically need a Master's degree, which often involves six years of college coursework. Some Political Scientists go on to earn Doctoral degrees, adding another four years to the duration.
---
Learn more about Political Scientists
Find a college with the major you want
---
---