How Long Does It Take, What Degree Do You Need, and More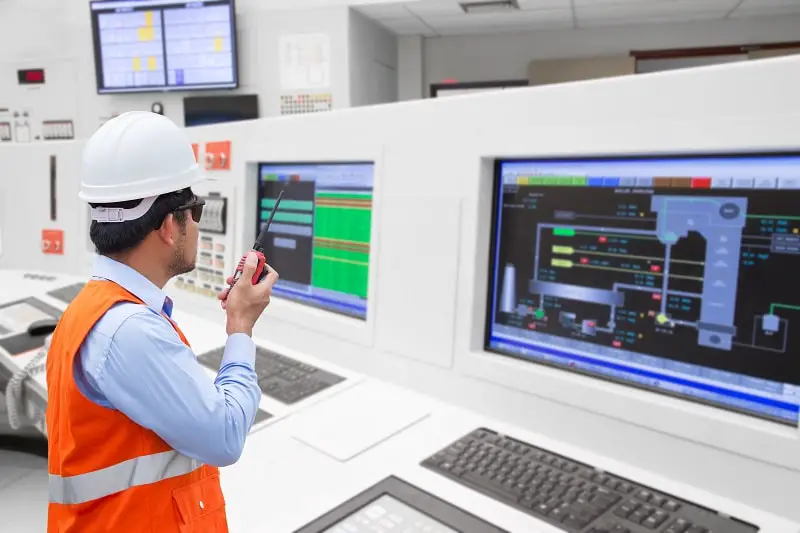 Nuclear Engineers conduct research on nuclear engineering projects or apply principles and theory of nuclear science to problems concerned with release, control, and use of nuclear energy and nuclear waste disposal.
Education
Bachelor's degree
---
---
---
---
Table of contents
---
Summary
| | |
| --- | --- |
| Degree | Nuclear Engineers need at least a Bachelor's degree to enter this field but may need a Master's degree for advancement. |
| Degree field | Nuclear Engineers typically major in Nuclear Engineering or related Engineering degrees, such as Aerospace Engineering or Environmental Engineering. |
| License or certification | Nuclear Engineers who supervise other Engineers or provide services to the public may need a Professional Engineering (PE) license. |
| Duration to become one | 4 to 6 years |
| Difficulty to become one | Hard |
---
Featured Schools
Nuclear Engineers Requirements
Step 1: Study Chemistry and Physics in High School
Some high schools offer Engineering programs. However, students without access to Engineering classes can study essential principles in Chemistry and Physics classes.
Some Nuclear Engineering programs may require applicants to have completed specific high school courses, including Algebra, Trigonometry, Calculus, Chemistry, and Physics. Students who do not meet these requirements may need to take additional college courses before getting accepted into a Nuclear Engineering program.
Students may also attend Engineering summer camps. Attending a summer camp helps students learn more about the role and responsibilities of a Nuclear Engineer. They may also explore some of the skills and knowledge needed for this job, which can help students select the right college program.
Step 2: Obtain a Bachelor's Degree
Nuclear Engineers require a Bachelor's degree for most entry-level positions. However, aspiring Engineers should keep in mind that some jobs may require a Master's degree.
Most Nuclear Engineers major in Nuclear Engineering. Employers may also accept related Engineering degrees, such as Aerospace Engineering or Environmental Engineering.
When choosing a field of study other than Nuclear Engineering, students may need to complete Nuclear Engineering courses. Common requirements include Reactor Engineering, Radiation Physics, Nuclear Chemical Engineering, and related coursework.
Students should also select Bachelor's programs that are accredited by the Accreditation Board for Engineering and Technology (ABET). Employers may review the accreditation of the college where an applicant obtained their degree.
Most Bachelor's programs include a combination of classroom learning, laboratory work, and field studies. Students take classes in math and science during their first years of college. The coursework gradually shifts to include more of a focus on Engineering.
Step 3: Consider Earning a Master's Degree
A Master's degree is not often required for entry-level work, but some employers require Nuclear Engineers to have a graduate degree for management positions.
Aspiring Nuclear Engineers who want to earn a Master's degree before entering the workforce may consider enrolling in a five-year Master's program that leads to both a Bachelor's and a Master's degree.
Some traditional Master's programs may also accept students who have completed three years of undergraduate study without finishing their Bachelor's degree.
Compared to Bachelor's programs, Master's programs in Nuclear Engineering are more likely to include internships or work placement opportunities.
Most Master's programs also require students to complete original research. The research is often completed with the help of a government grant or private research grant.
Step 4: Look for Entry-Level Nuclear Engineering Positions
The Federal government is the largest employer of Nuclear Engineers, employing about 20% of the workforce. Scientific research accounts for about 14% of Nuclear Engineering jobs while about 9% work in manufacturing.
After obtaining their first job, entry-level Nuclear Engineers often complete a training period. The training is completed on-site and includes a combination of practical training and safety training. Employees learn safety protocols and regulations along with covering the responsibilities of the job.
Training may last six weeks to three months, depending on the employer. Nuclear Engineers also tend to receive updated training every year or two to keep track of the latest laws and procedures.
Step 5: Become a Professional Engineer
After gaining an entry-level position, Nuclear Engineers may use their work experience to seek promotions and career advancement. However, obtaining a Professional Engineer (PE) license may lead to increased job prospects.
A PE license is not a state or federal requirement unless the Engineer provides services to the public or needs to supervise other Nuclear Engineers. Some employers may also require a PE license for advanced positions.
Obtaining a PE license involves several steps, starting with passing the Fundamentals of Engineering (FE) exam. The FE exam covers a wide range of topics related to Engineering, including statistics, computational tools, process design, chemistry, and materials science.
The FE exam is offered for various concentrations within the field of Engineering. Nuclear Engineers often take the FE (Chemical Engineering) exam or the FE (Other Disciplines) exam.
Applicants who pass the FE exam become Engineer Interns (EIs). After passing the FE exam and gaining at least five years of work experience, candidates can sign up to take the PE exam and obtain the PE license.
What degree do most Nuclear Engineers have
Bachelor's degree
We did a survey to ask other Nuclear Engineers what degree they had when they first became one. Here are the results.
Bachelor's degree
---
Master's degree
---
Post-secondary certificate
---
How long does it take
4 to 6 years
Most employers require Nuclear Engineers to hold Bachelor's degrees, which typically takes four years to complete. However, some Nuclear Engineers earn a Master's degree before looking for work, which may add one to two years of college.
---
Find a college with the major you want
---
---