How Long Does It Take, What Degree Do You Need, and More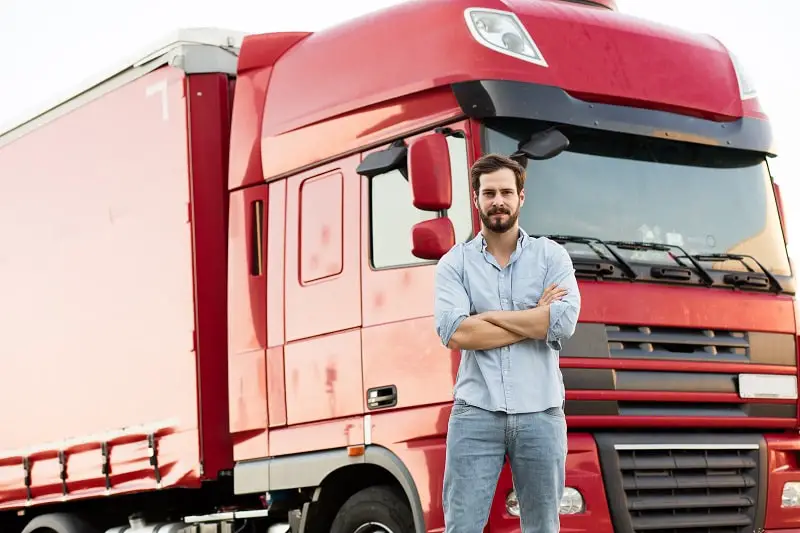 CDL Truck Drivers drive a tractor-trailer combination or a truck with a capacity of at least 26,001 pounds Gross Vehicle Weight (GVW). May be required to unload truck. Requires commercial drivers' license. Includes tow truck drivers.
Education
No degree required
---
---
---
---
Recommended degree level
High School Diploma
We did a survey to ask other Heavy and Tractor-Trailer Truck Drivers what degree they had when they became a Heavy and Tractor-Trailer Truck Driver. Here are the results.
High School Diploma
---
Less than a High School Diploma
---
a Post-Secondary Certificate
---
One of the most common questions that we always get is what major or degree do I need to become CDL Truck Drivers or what courses do I need to take.
We also asked CDL Truck Drivers what did they major in college or university and here are the top 5 most popular majors that came up.
Truck and Bus Driver or Commercial Vehicle Operator and Instructor
Most companies require their Heavy and Tractor-Trailer Truck Drivers to have a high school diploma or equivalent. Many companies require drivers to attend professional truck-driving schools, where they take training courses to learn how to maneuver large vehicles on highways or through crowded streets.
---
Featured Schools
You may need some previous work-related skill, knowledge or experience to be a Heavy and Tractor-Trailer Truck Driver. For example, a bank teller would benefit from experience working directly with the public.
Careers in this difficulty category need anywhere from a few months to one year of on-the-job training.
---
Related work experience required
2 to 4 years
2 to 4 years
---
6 months to 1 year
---
3 to 6 months
---
Job training
1 to 3 months
1 to 3 months
---
Up to 1 month
---
1 to 2 years
---
---
License and certifications
Do you need any license or certification
Required
All Heavy and Tractor-Trailer Truck Drivers must have a commercial driver's license (CDL). Qualifications for obtaining a CDL vary by state but generally include passing both a knowledge test and a driving test.
---
We asked other CDL Truck Drivers if they could only have 5 skills, what would they be. Here is what they said.
= Hot in-demand that most employers are looking for
---
Just like any other job, you will need certain know-hows to excel at your job. CDL Truck Drivers are generally very knowledgeable in these 5 key areas.
---
---
Find a college with the major you want
---
Related to Heavy and Tractor-Trailer Truck Drivers Requirements
Heavy and Tractor-Trailer Truck Drivers requirements, how to become CDL Truck Drivers, degree required to be a Heavy and Tractor-Trailer Truck Driver, Heavy and Tractor-Trailer Truck Drivers license and certifications, majors to be a Heavy and Tractor-Trailer Truck Driver, is it hard to become a Heavy and Tractor-Trailer Truck Driver and how long does it take
---