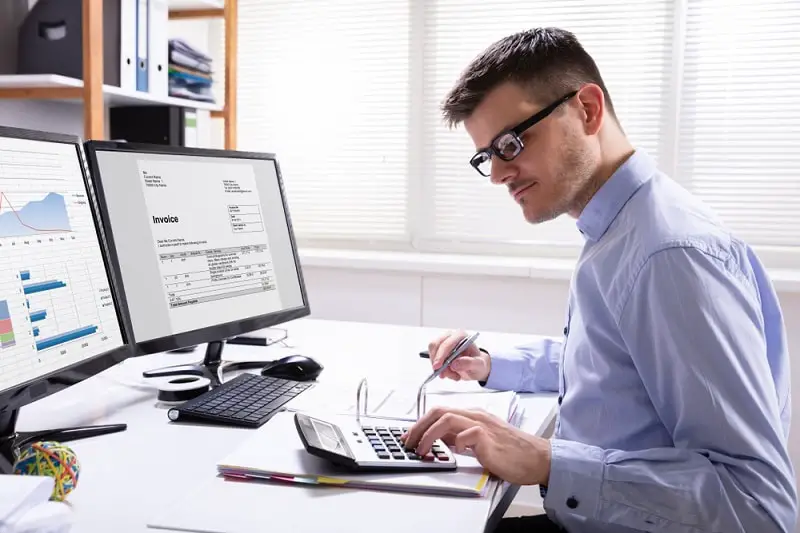 Accountants
analyze financial information and prepare financial reports to determine or maintain record of assets, liabilities, profit and loss, tax liability, or other financial activities within an organization.
---
How To Become an Accountant
How long does it take, what degree do you need and more.
---
In this requirements guide for Accountants, you will find out what do you need to become an Accountant, how hard is it, and what does it take to become one.
After reading this, you will be able to plan for your future if you want to be an Accountant.
---
---
Recommended degree level
Bachelor's Degree
We did a survey to ask other Accountants what degree they had when they became an Accountant. Here are the results.
Bachelor's Degree
---
College Certificate
---
Associate's Degree
---
One of the most common questions that we always get is what major or degree do I need to become Accountants or what courses do I need to take.
We also asked Accountants what did they major in college or university and here are the top 5 most popular majors that came up.
Accounting and Computer Science
Financial Forensics and Fraud Investigation
Accounting
Auditing
Accounting and Finance
---
Most accountants require at least a bachelor's degree in accounting or a related field. Some employers prefer to hire applicants who have a master's degree, either in accounting or in business administration with a concentration in accounting.
---
---

Interested in becoming ? Find the right schools that can help you to become one. You will need some of your details to get you matched with the right college or university. This service is free thanks to our sponsors.
Questions to ask the university or college:
How many students are in the program?
Is your program accredited?
How many faculty members do you have? Do they hold the right credentials?
What is your job placement rate?
Does your school hold career fairs or other on-campus events with employers? How many employers typically attend?
How many of your students have at least one internship by graduation?
---
---
---
You will need a considerable amount of work-related skill, knowledge or experience to be an Accountant. For example, an accountant must complete 4 years of college and work for several years in accounting to be considered qualified.
Careers in this difficulty category will usually need several years of work-related experience, on-the-job training, and/or vocational training. These careers usually involve coordinating, supervising, managing, or training others. Similar careers include sales managers, database administrators, chemists, and art directors.
---
Related work experience required
2 to 4 years
2 to 4 years
---
6 months to 1 year
---
None
---
1 to 2 years
---
1 to 3 months
---
3 to 6 months
---
---
---
License and certifications
Do you need any license or certification
Recommended but not required
---
Every accountant filing a report with the Securities and Exchange Commission (SEC) is required by law to be a Certified Public Accountant (CPA). Many other accountants choose to become a CPA to enhance their job prospects or to gain clients. Many employers will often pay the costs associated with the CPA exam. Almost all states require CPAs to take continuing education to keep their license.
---
---
We asked other Accountants if they could only have 5 skills, what would they be. Here is what they said.
= Hot in-demand that most employers are looking for
---
---
---
Just like any other job, you will need certain know-hows to excel at your job. Accountants are generally very knowledgeable in these 5 key areas.
---
---
---
Start your journey to be
Get the best college for Accountants
---
---
Discover the best colleges for your $$$
---
---
Find colleges have the highest earning grads
---
---
Yes, I'm sure
---
---
Training Specialists

design and conduct training and development programs to improve individual and organizational performance. May analyze training needs.

Salary

$65120

Coroners

direct activities such as autopsies, pathological and toxicological analyses, and inquests relating to the investigation of deaths occurring within a legal jurisdiction to determine cause of death or to fix responsibility for accidental, violent, or unexplained deaths.

Salary

$72520

Auto Damage Appraisers

appraise automobile or other vehicle damage to determine repair costs for insurance claim settlement. Prepare insurance forms to indicate repair cost or cost estimates and recommendations. May seek agreement with automotive repair shop on repair costs.

Salary

$65510

Investment Underwriters

manage communications or negotiations between corporate issuers of securities and clients regarding private equity investments. Underwrite the issuance of securities to provide capital for client growth. Negotiate and structure the terms of mergers or acquisitions.

Salary

$77580

Customs Brokers

prepare customs documentation and ensure that shipments meet all applicable laws to facilitate the import and export of goods. Determine and track duties and taxes payable and process payments on behalf of client. Sign documents under a power of attorney. Represent clients in meetings with customs officials and apply for duty refunds and tariff reclassifications. Coordinate transportation and storage of imported goods.

Salary

$76960
---
Learn more about Accountants
Find a college with the major you want

---
Related to Accountants Requirements
Accountants requirements, how to become Accountants, degree required to be an Accountant, Accountants license and certifications, majors to be an Accountant, is it hard to become an Accountant and how long does it take