---
---
Here's my story.
I am 31, and I've known all of my closest friends since either elementary or junior high school.
We all graduated together, and all but one of us had the same plan: go to college and get a job.
Well, that plan did not work out. For any of us.
Only one managed to stick with college and start working right after, but her four-year plan turned into eight years. But, the planning or the execution didn't matter, because today we all have our ideal careers.
School teacher Carly
The only one of us who stuck it out. She knew she wanted to be an elementary school teacher when we graduated from high school, and today she is teaching the fourth grade in a small town a few hours away. We all miss having her around, but we are happy she is living her dream.
She started college right after high school, and she struggled a little bit. She couldn't afford not to work, so she cut her course schedule down to part-time after the first year, and eight years later finally walked the line and was awarded a degree in early childhood education and political science. She worked as a tutor throughout college, which was great training for a career as an educator. When it comes to my little group of close friends, her path is about as traditional as it gets.
Massage therapist Sandra
Sandra didn't know what she wanted to do after high school, other than get married and have kids. She did get married and have her first child, all within a year of finishing high school. But that wasn't all she wanted. A few months after graduation she went to bartending school, but never found a job as a bartender.
She had kid number 2 and decided maybe real estate was her niche. She took some local classes but never got certified.
After kid number 3, she finally realized what her passion was: massage therapy. She chose a one-year course at a local vocational school and since has worked at several places, from the most upscale spas to the locker room of our local college football team. She now owns her own practice and makes her own hours, which allows her to spend more time with her family than she ever could have tending bar or selling houses.
Stay-at-home mom Gloria
My friend Gloria planned to start college after taking a year off, but a marriage proposal took up all of her attention and she never quite made it there.
She eventually found a cozy job as an office manager of a local hardware store, and ten years, three jobs, and one divorce later she finally decided to start school. She took all of her classes online and managed to earn an MBA in a mere five years, despite the fact that she'd had one kid and was already pregnant with her second by the time she graduated. Flexibility is one of the top reasons to get a degree online, and that was definitely huge for her. She is now a very happy stay-at-home mom who does the books for a local deli.
Psychologist Paula
Paula knew she wanted to study psychology, but like me, she had to work and had few resources to help her with a college endeavor. After several years waiting tables, she finally decided to give it a try.
She spent six years bouncing between full and part-time classes and earned her degree in psychology. She found an internship at a local medical testing facility, but her job wanted her to stay so they offered her a bartender position, which she took. Let me tell you, that psychology degree absolutely helps her as a barback. She makes a killing in tips.
And finally there's me
Little old me. I wanted to study literature and psychology at Stanford University but was offered two music scholarships to attend my local university. One for the marching band, and one for the concert percussion ensemble, neither of which I ended up taking. I wanted to party and I managed to find a job that paid me to sleep all night (you heard that right,) so I thought I was set.
A year later I regretted my decision and enrolled in classes, sans scholarship.
But that's just the beginning of my college and career journey.
To make my long story as brief as possible…
I got a summer job cooking at The Grand Canyon after my first year of school, was offered an opportunity to study under the patisserie chef at The El Tovar (ahem… four-stars) but I left that after a few months for a stupid boy.
I continued working in kitchens until I had the opportunity to start my own business as a personal chef, which slowly whittled down to one client when the economy tanked. From there, nannied for a few of my friend's kids until I finally got the nerve to go back to school (creative writing this time.)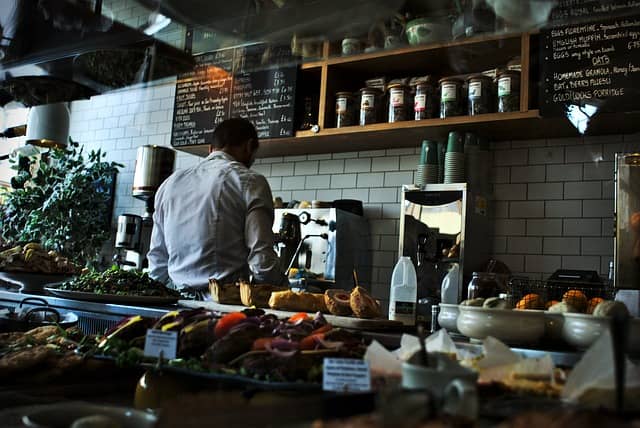 I helped shape the student culture and government for two wonderful years at a new community college, then got bored and opened up a daycare that I ran out of my home. Those were some fun but stressful years, and I eventually started taking part-time classes from the first university I attended. I didn't even wait for commencement to buy a motorhome and make plans to travel the country a little bit.
From there, I got a baking job at the local convention center, which I kept until I took my first freelance writing gig. I now freelance full time and have a small side job as a personal chef.
I'm pretty happy being able to make money following my two biggest passions, so it doesn't really bother me that it took so long to obtain my degree. Higher education definitely helped shape who I am today even though my journey was hectic.
I plan to eventually return to school and earn an MFA in fiction or creative nonfiction. If you couldn't already tell, I'm a little spontaneous and flighty, so I've got to change up the routine from time to time.
Did higher education help us out?
I think it's interesting how higher education did play a part in all of our successes, even though none of us followed the traditional diploma/four years of college/dream job path.
I'm writing this to encourage you to pursue your passion at your own pace, or to remind you that you don't need to worry if you're not quite sure yet what you want to do. Even if you change your mind, or things don't work out like you want them to, everything will work out in time. Everyone's path is different, but in the end, you have a very good chance of ending up exactly where you need to