Day in the life of


Women's Clothing Designer – Sugar McCauley
Sugar McCauley
Women's Clothing Designer
Sugarshirts
I'm a women's clothing designer who's designing flattering, comfortable clothes that are worn without a bra and without exposure.
My day starts with reading the news. Local, national & world. Then I check in with my ecommerce marketing team to see what adjustments are needed and to review upcoming posts, contests & collaborations.
The rest of the day is divided between meetings with my pattern maker, sourcing fabrics and flattering styles, and with my factory in NYC.
I have two huge challenges every day. The first is to design garments that are comfortable, easy care, and absolutely disguise the fact you are braless while making you look crisp and elegant not lumpy and sloppy. And to make these garments work for all body and bust sizes.
My second challenge is to convince women to wear them! That they can go out braless in my clothing without exposure. This is an entirely new way for women to dress who've been wearing bras all their lives. As a post-pandemic lifestyle returns, so does the uncomfortable clothing of the real world — most notably: bras.
Sugar McCauley
Women's Clothing Designer
Sugarshirts
---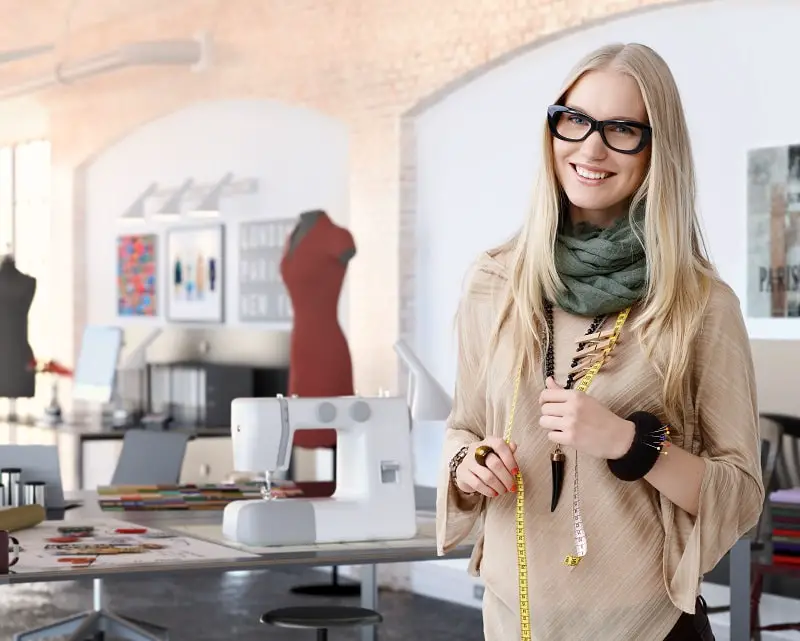 design clothing and accessories. Create original designs or adapt fashion trends.
Education:
Associate's degree
Suitable Personality:


The Artist
---