Day in the life of


Spa Manager – Vicky Noden
Vicky Noden
Spa Manager
Mayflower Spa Dorking
I am the owner and spa manager at Mayflower Spa Dorking. We are a luxury bespoke day spa in the heart of the Surrey hills, offering a menu of exquisite spa and beauty treatments.
My key responsibilities:
Looking after my clients and making sure they have the best experience possible
Looking after my therapists to make sure they enjoy their work
Ensuring all standards of best practice are maintained
Ensuring the smooth and profitable running of the spa
My day is far from routine and boring. It can start with the coffee run for the girls, hugs for a team member who is upset, hugs for a client who is upset, attending to paperwork, cash up, receipts, orders, invoices, appraisals, risk assessments and social media. We are a partnership-run business so we don't have a HR or marketing department. We do this ourselves! Plus I answer the phone, take bookings, move bookings, reply to emails and think of social media content plus I may be required to do a massage or wax a bikini line! All in a days work!
Pros
Working in a calm, relaxing environment surrounded by chilled out clients
Doing a job I love with super people
Drawing in the aroma that flows throughout our spa
Being able to use as many delicious products as humanly possible
Feeling proud of our achievement every day
Cons
Maintaining my smiley face all day!
Maintaining a chilled out exterior whilst my brain is juggling a million thoughts
Vicky Noden
Spa Manager
Mayflower Spa Dorking
---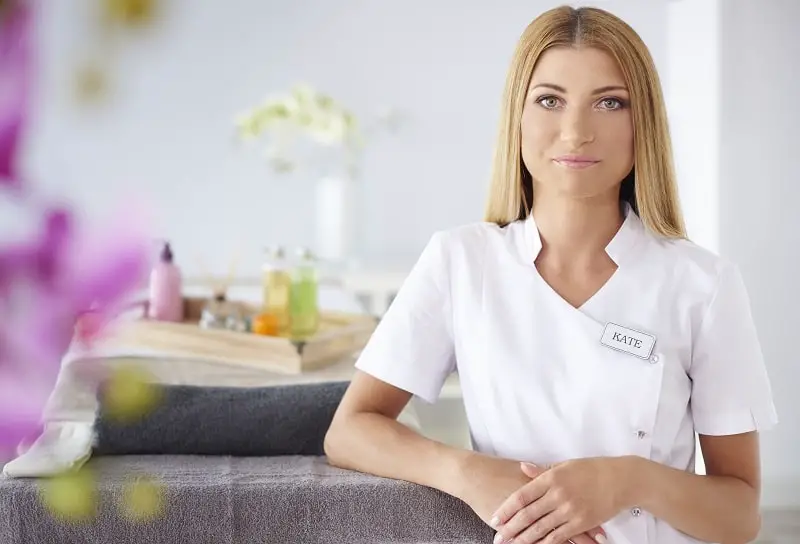 plan, direct, or coordinate activities of a spa facility. Coordinate programs, schedule and direct staff, and oversee financial activities.
Education:
Post-secondary certificate
Suitable Personality:



The Leader
---