Day in the life of


Fashion Designer – Susan Gomez
Susan Gomez
Fashion Designer
Sugopetite
Being a Fashion Designer requires many skills, besides sketching which is the most common perception of Fashion Designers. However, there is a whole lot more to it.
At Sugopetite, we start our fashion designs with planning. Planning plays a big role because you need to align inspiration, creativity, materials, logistics, marketing, and business administration.
Next, I collect sustainable fabric samples, in keeping with our mission to lower the carbon footprint of the fashion industry. Then, we decide which fabrics align with our offer. This is especially important because our priority is to help petite women feel beautiful and confident, it starts with picking good quality fabrics that feel good at the touch.
Once I have picked the fabrics, I focus on sketching. Here is where creativity takes over. When I sketch, I imagine the sketch in the fabrics and I imagine if the garment has already been made, how it feels, how it fits, and how it flows.
The next step is to send the sketches to my pattern maker expert to get advice to see if everything I had sketched is doable. She helps to identify any difficulties and challenges to create the garment from the sketch.
After we come to the common ground of what would work from sketch to garment, she proceeds to create the patterns, then to create the first sample piece. Most of the time, there are adjustments to be made for a flattering fit and manufacturability. Once we have perfected the garment, then we plan for a production run.
Planning the production run is where the process gets profoundly serious. I contact my manufacturing partner in Guatemala – where I am from – to see what their availability is so that they can put me on their calendar to make our beautiful dresses. Then, I must make sure I get all the materials needed within the time given to ship every material needed for the garments. If buttons or tags or zippers are delivered late, production could be delayed.
What follows is the non-Fashion Designer skills involved in the process like, marketing and business administration. In my case, I do those myself and I have learned to love these steps too.
What is your work life like?
Work life is like any job, you have a lot of responsibilities if you want your Fashion Brand to thrive. I usually start my days incredibly early with a great workout first thing in the morning to get that feeling of power and accomplishment. I proceed with a healthy breakfast, then I start my workday to do all the steps I mention above.
Pros
You get to influence the lives of people through your designs, use your creativity all the time, and travel or relocate if you desire.
Cons
Like any business, you have the risk of failure, work long hours, and have a lot of responsibilities.
Susan Gomez
Fashion Designer
Sugopetite
---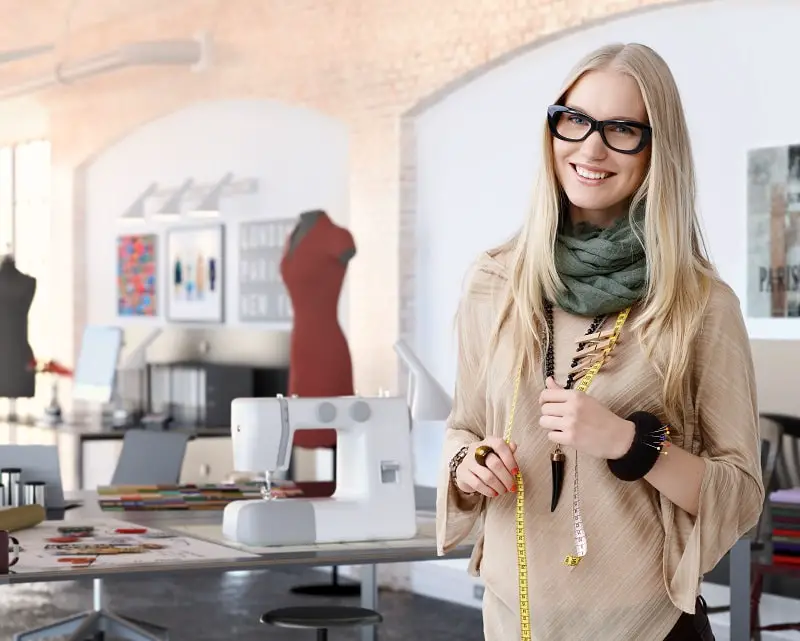 design clothing and accessories. Create original designs or adapt fashion trends.
Education:
Associate's degree
Suitable Personality:


The Artist
---