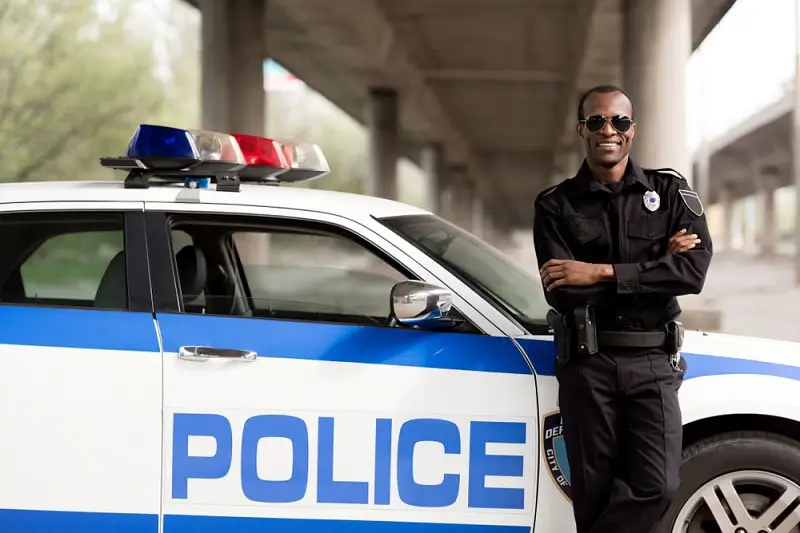 Police Patrol Officers
Police Patrol Officers patrol assigned area to enforce laws and ordinances, regulate traffic, control crowds, prevent crime, and arrest violators.
Education
No degree required
---
---
---
---
Police Patrol Officers patrol assigned area to enforce laws and ordinances, regulate traffic, control crowds, prevent crime, and arrest violators.
Identify, pursue, and arrest suspects and perpetrators of criminal acts.
Provide for public safety by maintaining order, responding to emergencies, protecting people and property, enforcing motor vehicle and criminal laws, and promoting good community relations.
Record facts to prepare reports that document incidents and activities.
Render aid to accident victims and other persons requiring first aid for physical injuries.
---
Average salary
$65400 per year
Average hourly wage
$31 per hour
---
Police Patrol Officers with little to no experience tend to make between $35750 and $45740 while the more experienced ones can earn over $81730 per year.
| Top 5 paying states | Hourly | Annual |
| --- | --- | --- |
| CA | $49 | $101,380 |
| AK | $42 | $88,030 |
| NJ | $40 | $83,720 |
| WA | $37 | $77,670 |
| IL | $36 | $75,720 |
One of the easiest ways to increase your salary as a Police Patrol Officer is to move to a higher paying state like CA. Right now, the highest paying states for Police Patrol Officers are CA, AK, NJ, WA and IL.
However, a higher pay at CA doesn't guarantee that you will make more because the living expenses at CA might be twice as high than where you are currently at now.
Three other factors that can increase your salary as a Police Patrol Officer is the degree you hold, the industry you work in, and lastly the company you work for.
---
Recommended degree level
No degree required
We asked other Police Patrol Officers what degree they had when they got the job and most of them said they had a High School Diploma followed by a Post-Secondary Certificate.
Other than that, we also asked them what did they major in and here are the most popular majors that came up.
Natural Resources Law Enforcement and Protective Services
Criminal Justice/Police Science
Criminalistics and Criminal Science
Law Enforcement Investigation and Interviewing
Law Enforcement Record-Keeping and Evidence Management
---
Here are some of the pros and cons of being a Police Patrol Officer.
PROS
Suitable for people who likes practical and hands-on work
Suitable for people who values achievements and are results-oriented
This career is perfect for people who love to work both indoors and outdoors.
It is not too difficult to get into this career. Previous work-related skill, knowledge, or experience is required for this career.
Demand for this career is growing
CONS
Not suitable for people who likes to work with designs
Long working hours (More than 40 hours per week)
---
Is this job meaningful
81%
---
65% of Police Patrol Officers said they were satisfied with their job and 81% said they feel like their job is making other people's lives better.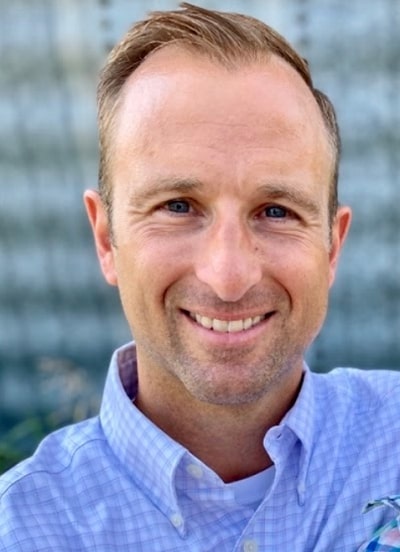 My Typical Day
I dress for work at home, but many officers dress when they get to the office. If things aren't too busy, the shift starts with a briefing where we discuss requests for extra patrols, people we're looking for, major events of the past shift or the last couple of days, and assign any specific tasks.
The rest of the day doesn't follow a schedule but is filled with answering calls which can range from home burglaries, sexual assaults, and shots fired to monitoring child exchanges for separated parents who can't stop fighting, reviewing shoplifting footage, and investigating motor vehicle crashes.
Some of the calls are exciting and fast-paced; some are lengthy and tedious. Many people ask us for counseling, and we have to be ready to give advice.
Besides answering calls, I do proactive policing like running traffic in high-risk crash areas, walking downtown streets and around bars at night, and checking properties and parks. Sometimes I can participate in public events for education and community engagement.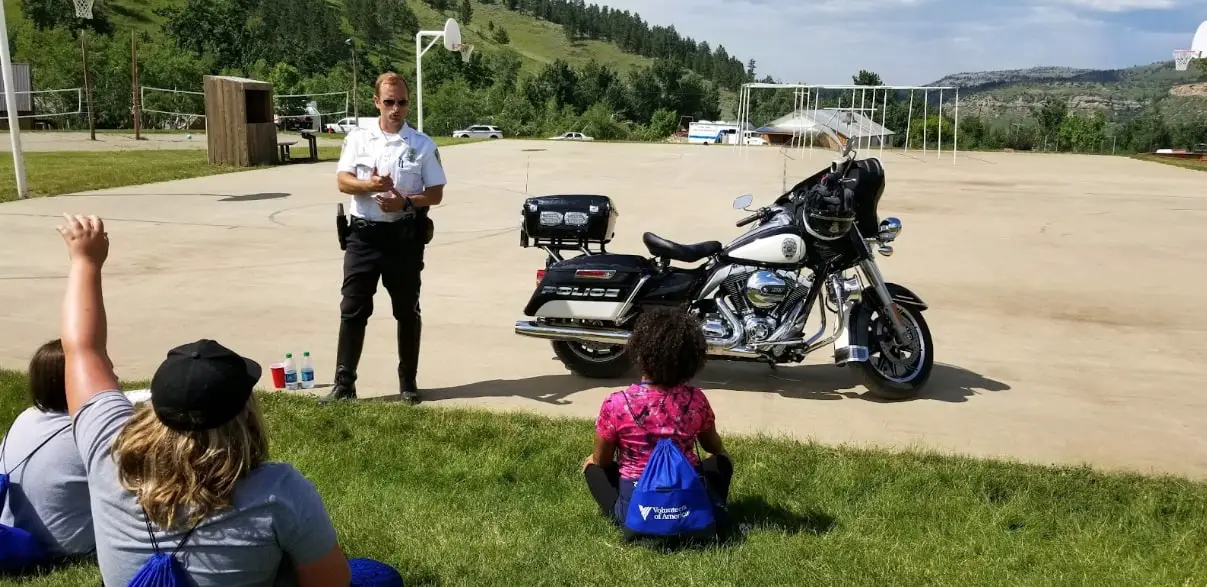 In between my reactive and proactive police work, I have a lot of paperwork and emails to catch up on. Sometimes between calls and the paperwork that follows, I have to work overtime to catch up on it.
Pros
I get to help make the city I work for a better place. I enjoy the team spirit and camaraderie with my fellow cops. My job allows for a variety of duties and special assignments. With the uncertainty that each shift brings, the job is seldom boring. The job has taught me to be more discerning and disciplined in all aspects of my life.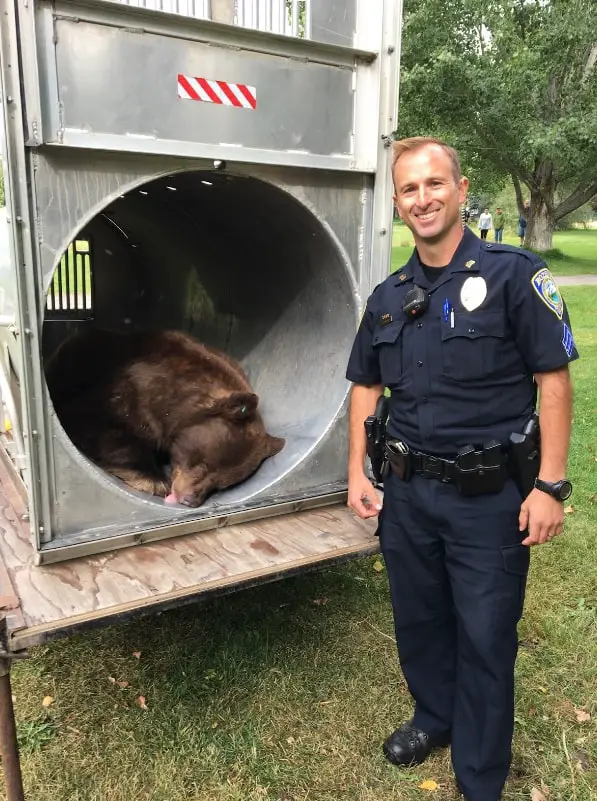 Cons
Sometimes, people hate me for doing my job. The schedule can be demanding depending on which shift you are on, coupled with court appearances and additional training. Shift work isn't for everyone. Paperwork can be tedious.
---
---
Best personality for this career
The Builders and The Entrepreneurs
You can read more about these career personality types here.
People who are suitable for this job tends to like work activities that include practical, hands-on problems and solutions. They like working with plants, animals, and real-world materials like wood, tools, and machinery..
They also like starting up and carrying out projects. They like leading people and making many decisions. Sometimes they require risk taking and often deal with business.
---
---
Learn more about Police Patrol Officers
---
Related career information
Police Patrol Officers job description, Police Patrol Officers salary, Police Patrol Officers information, what is the job of a Police Patrol Officer like, pros and cons about Police Patrol Officers, colleges and universities for Police Patrol Officers, is Police Patrol Officers the right career for me, careers in Criminal Justice and Law Enforcement
Similar careers
Accident Prevention Squad Police Officer, Alcohol Law Enforcement Agent, Animal Cop, Assistant Chief of Police, Border Guard, Border Patrol Agent, Border Patrol Officer, Border Police, Cadet, Campus Police Officer
Additional resources
---