Career Quiz and Most Suitable Personality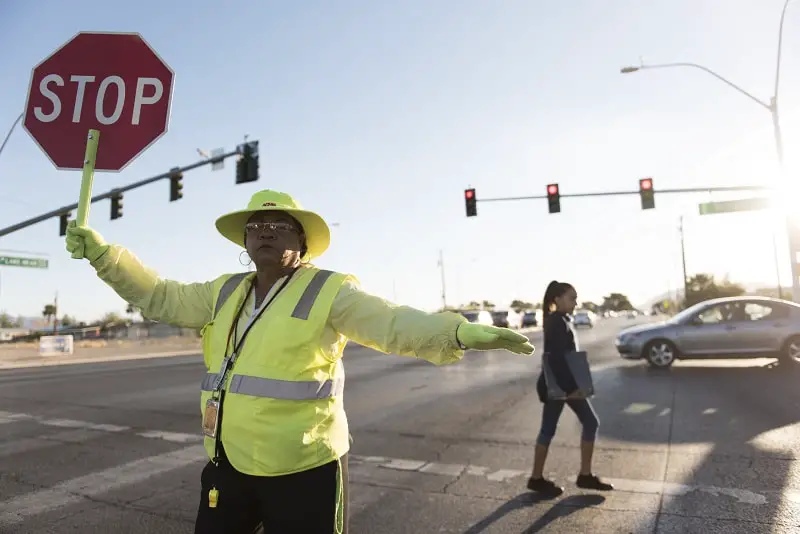 Crossing Guards guide or control vehicular or pedestrian traffic at such places as streets, schools, railroad crossings, or construction sites.
Education
No degree required
---
---
---
---
Find a job you love and you will never work a day in your life.
Confucius
---
Table of contents
---
Career Quiz
In this career quiz, there are 8-10 questions that will give you a pretty good perspective on whether this career is right for you.
There are 3 answers to each question: Dislike, Maybe, and Like.
Answer "Like / Yes" if you tell yourself "Yes! I would love do this" or "Yeah, I'm that type of person".
Answer "Okay / Maybe" if you tell yourself "Umm…I think I will be okay with that".
Answer "Dislike / No" if you tell yourself "Ugh…Sounds boring" or "No way!".
---
Ready? Let's start!
| Question | Dislike | Okay | Like |
| --- | --- | --- | --- |
| 1. Are you interested in relevant equipment, policies, procedures, and strategies to promote effective local, state, or national security operations for the protection of people, data, property, and institutions? | | | |
| 2. Do you like work that includes practical, hands-on problems and solutions? | | | |
| 3. Do you like leading people and making many decisions? You don't mind risk taking and dealing with business. | | | |
| 4. Do you like starting up and carrying out projects? | | | |
| 5. Do you like helping or providing service to others? | | | |
| 6. Do you like working with, communicating with, and teaching people? | | | |
| 7. Guide or control vehicular or pedestrian traffic at such places as street and railroad crossings and construction sites. | | | |
| 8. Direct or escort pedestrians across streets, stopping traffic as necessary. | | | |
| 9. Are you interested in principles and processes for providing customer and personal services. This includes customer needs assessment, meeting quality standards for services, and evaluation of customer satisfaction? | | | |
| 10. Do you like working with plants, animals, and real-world materials like wood, tools, and machinery? | | | |
---
Your Results
Done?
Now count how many points you have.
Dislike = 0 point
Okay = 1 point
Like = 2 points
After you're done counting your points. Click below to view your results.
---
Suitable Personality Type
The Helper



People with this personality type likes to work with people and in teams. They prefer work that allows them to build relationships with others. You can read more about these career personality types here.
Pros and Cons
Pros
Suitable for people who like to help and teach others.
Suitable for people who value relationships between co-workers and customers and want to work in a friendly non-competitive environment.
This career is perfect for people who love to work outdoors.
It is very easy to get into this career. Little or no previous work-related skill, knowledge, or experience is required for this career.
Short working hours (Less than 40 hours per week).
Cons
Not suitable for people who like to solve problems mentally.
One of the lowest paying jobs.
Don't know which career to pursue?
Take the career quiz to find careers that match your personality type.
Take The Career Quiz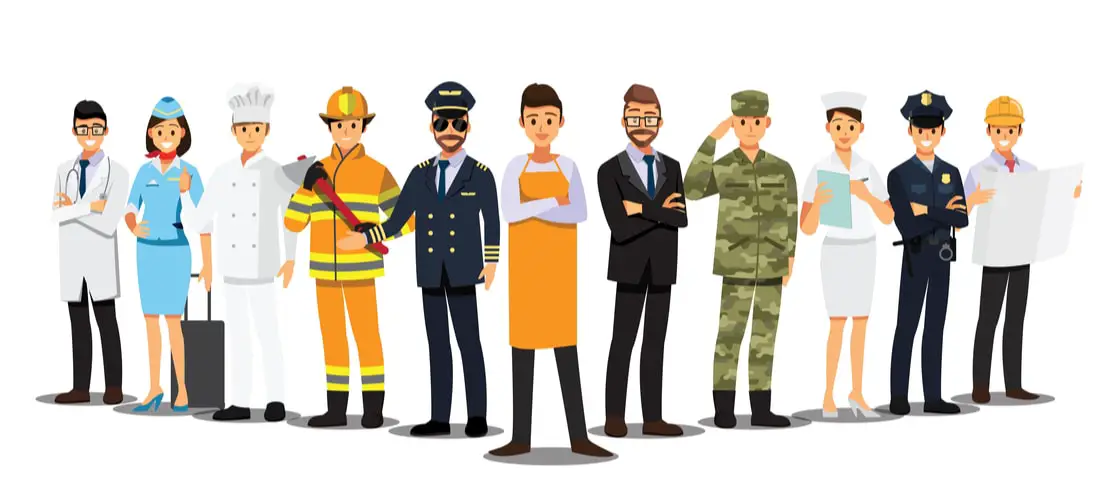 ---