Aircraft Mechanics and Service Technicians diagnose, adjust, repair, or overhaul aircraft engines and assemblies, such as hydraulic and pneumatic systems. Includes helicopter and aircraft engine specialists.
Examine and inspect aircraft components, including landing gear, hydraulic systems, and deicers to locate cracks, breaks, leaks, or other problems.
Conduct routine and special inspections as required by regulations.
Inspect completed work to certify that maintenance meets standards and that aircraft are ready for operation.
Read and interpret maintenance manuals, service bulletins, and other specifications to determine the feasibility and method of repairing or replacing malfunctioning or damaged components.
---
Featured Schools
Average salary
$65230 per year
Average hourly wage
$31 per hour
---
Aircraft Mechanics with little to no experience tend to make between $36760 and $49900 while the more experienced ones can earn over $80410 per year.
| Top 5 paying states | Hourly | Annual |
| --- | --- | --- |
| KY | $38 | $79,590 |
| NV | $38 | $78,380 |
| CT | $38 | $78,240 |
| GA | $37 | $76,310 |
| CO | $35 | $73,130 |
One of the easiest ways to increase your salary as an Aircraft Mechanic and Service Technician is to move to a higher paying state like KY. Right now, the highest paying states for Aircraft Mechanics are KY, NV, CT, GA and CO.
However, a higher pay at KY doesn't guarantee that you will make more because the living expenses at KY might be twice as high than where you are currently at now.
Three other factors that can increase your salary as an Aircraft Mechanic and Service Technician is the degree you hold, the industry you work in, and lastly the company you work for.
---
Recommended degree level
Post-secondary certificate
We asked other Aircraft Mechanics what degree they had when they got the job and most of them said they had a Post-Secondary Certificate followed by an Associate's Degree.
Other than that, we also asked them what did they major in and here are the most popular majors that came up.
Agricultural Mechanics and Equipment/Machine Technology
Airframe Mechanics and Aircraft Maintenance Technology/Technician
Aircraft Powerplant Technology/Technician
---
Here are some of the pros and cons of being an Aircraft Mechanic and Service Technician.
PROS
Suitable for people who likes practical and hands-on work
Suitable for people who wants to work in a supportive work environment
It is not too difficult to get into this career. Previous work-related skill, knowledge, or experience is required to get started.
Good salary (earns more than 50% of the careers out there)
CONS
Not suitable for people who likes to help and teach others
---
Is this job meaningful
36%
---
52% of Aircraft Mechanics said they were satisfied with their job and 36% said they feel like their job is making other people's lives better.
---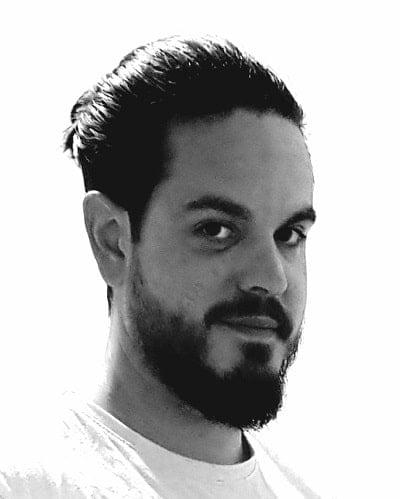 For a maintenance engineer working in the aircraft engine manufacturing industry, a typical day at work looks like this: First off, when there's no emergency, the day starts with a briefing, where the previous maintenance team explains what happened during their working time. That is, what equipment failures they encountered and whether or not they … Read More
---
---
Best personality for this career
The Builders and The Organizers
You can read more about these career personality types here.
People who are suitable for this job tends to like work activities that include practical, hands-on problems and solutions. They like working with plants, animals, and real-world materials like wood, tools, and machinery..
They also like following set procedures and routines. They like working with data and details more than with ideas.
---
---
Find a college with the major you want
---
Related career information
Aircraft Mechanics job description, Aircraft Mechanics salary, Aircraft Mechanics information, what is the job of an Aircraft Mechanic and Service Technician like, pros and cons about Aircraft Mechanics and Service Technicians, colleges and universities for Aircraft Mechanics and Service Technicians, is Aircraft Mechanics and Service Technicians the right career for me, careers in Trades and Services
Similar careers
A&P Mechanic, Aircraft Accessories Mechanic, Aircraft Air Conditioning Mechanic, Aircraft Body and Bonded Structure Repairer, Aircraft Cylinder Mechanic, Aircraft Engine Mechanic, Aircraft Engine Specialist, Aircraft Engine Technician, Aircraft Magneto Mechanic, Aircraft Maintenance Director
Additional resources
---