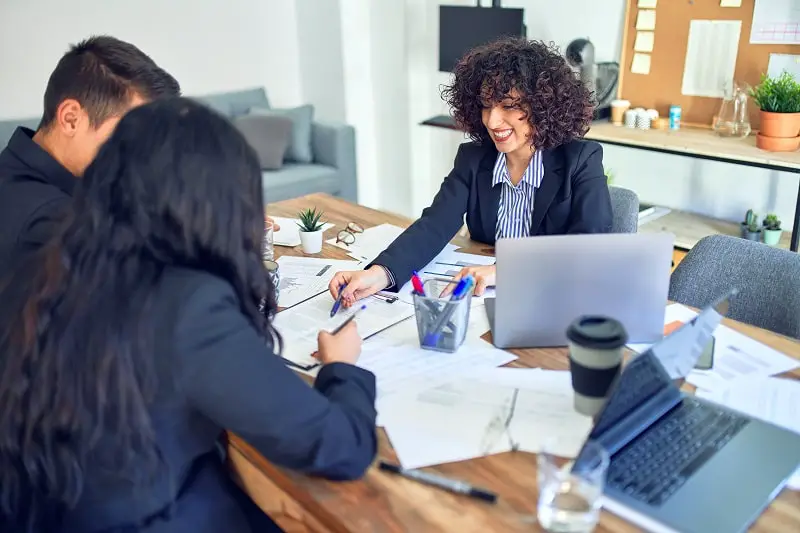 Credit Authorizers
authorize credit charges against customers' accounts.
---
Credit Authorizers
Salary, Job Description, How To Become One, and More
---
In this career summary, you will find out what the job of a Credit Authorizer is about and what it is like.
After reading this, you will have a good idea on what the job is about and decide if this is the right career for you.
---
---
Credit Authorizers authorize credit charges against customers' accounts.
---
---
---

Interested in becoming a Credit Authorizer? Find the right schools that can help you to become one. This service is free thanks to our sponsors.
---
---
---
Improve Your
Test Score
Studying for a standardized test for your college admissions?
Improve your test scores on SAT, ACT, GRE, and GMAT.
Read more
---
---
---
Average salary
$40670 per year
Average hourly wage
$20 per hour
---
Credit Authorizers with little to no experience tend to make between $26540 and $31670 while the more experienced ones can earn over $48430 per year.
| Top 5 paying states | Hourly | Annual |
| --- | --- | --- |
| NY | $23 | $48,420 |
| MN | $23 | $48,300 |
| MA | $22 | $46,440 |
| RI | $22 | $46,340 |
| CO | $22 | $45,780 |
One of the easiest ways to increase your salary as a Credit Authorizer is to move to a higher paying state like NY. Right now, the highest paying states for Credit Authorizers are NY, MN, MA, RI and CO.
However a higher pay at NY doesn't guarantee that you will make more because the living expenses at NY might be twice as high than where you are currently at now.
Three other factors that can increase your salary as a Credit Authorizer is the degree you hold, the industry you work in and lastly the company you work for.
---
---
Recommended degree level
Bachelor's Degree
We asked other Credit Authorizers what degree they had when they got the job and most of them said they had a Bachelor's Degree followed by a High School Diploma.
Other than that, we also asked them what did they major in and here are the most popular majors that came up.
Banking and Financial Support Services
---
---
---
Here are some of the pros and cons of being a Credit Authorizer.
PROS
Suitable for people who likes to follow routines
Suitable for people who wants independence and likes to work on their own and make decisions
This career is perfect for people who love to work indoors.
It is not too difficult to get into this career. Previous work-related skill, knowledge, or experience is required for this career.
CONS
Not suitable for people who likes to work with designs
One of the lowest paying jobs
Demand for this career is declining
---
---
---
Is this job meaningful
48%
---
66% of Credit Authorizers said they were satisfied with their job and 48% said they feel like their job is making other people's lives better.
---
---
Best personality for this career
The Organizers and The Entrepreneurs
---
You can read more about these career personality types here.
People who are suitable for this job tends to like following set procedures and routines. They like working with data and details more than with ideas..
They also like starting up and carrying out projects. They like leading people and making many decisions. Sometimes they require risk taking and often deal with business.
---
---
Start your journey to be
a Credit Authorizer
Get the best college for Credit Authorizers
---
---
Discover the best colleges for your $$$
---
---
Find colleges have the highest earning grads
---
---
Yes, I'm sure
---
---
Mail Machine Operators

prepare incoming and outgoing mail for distribution. Use hand or mail handling machines to time stamp, open, read, sort, and route incoming mail; and address, seal, stamp, fold, stuff, and affix postage to outgoing mail or packages. Duties may also include keeping necessary records and completed forms.

Salary

$32040

Travel Agents

make and confirm reservations for transportation or lodging, or sell transportation tickets. May check baggage and direct passengers to designated concourse, pier, or track; deliver tickets, contact individuals and groups to inform them of package tours; or provide tourists with travel or transportation information.

Salary

$41730

Cargo and Freight Agents

expedite and route movement of incoming and outgoing cargo and freight shipments in airline, train, and trucking terminals, and shipping docks. Take orders from customers and arrange pickup of freight and cargo for delivery to loading platform. Prepare and examine bills of lading to determine shipping charges and tariffs.

Salary

$46070

Stockroom and Warehouse Clerks

receive, store, and issue materials, equipment, and other items from stockroom, warehouse, or storage yard. Keep records and compile stock reports.

Salary

$28520

Bioinformatics Technicians

apply principles and methods of bioinformatics to assist scientists in areas such as pharmaceuticals, medical technology, biotechnology, computational biology, proteomics, computer information science, biology and medical informatics. Apply bioinformatics tools to visualize, analyze, manipulate or interpret molecular data. May build and maintain databases for processing and analyzing genomic or other biological information.

Salary

$50110
---
Learn more about Credit Authorizers
Find a college with the major you want

---
Related career information
Credit Authorizers job description, Credit Authorizers salary, Credit Authorizers information, what is the job of a Credit Authorizer like, pros and cons about Credit Authorizers, colleges and universities for Credit Authorizers, is Credit Authorizers the right career for me, careers in Office and Administration
Similar careers
Accounting Manager, Authorizer, Business Manager, Charge Authorizer, Chief Financial Officer (CFO), Collections Manager, Collector, Commercial Credit Officer, Controller, Credit Adjuster
Additional resources