---
---
Let's face it – getting an education today, even an A.A. or A.S. degree can be expensive. College tuition are constantly going up, and if the school you want to attend is in another state than where you live that makes it even more pricey.
Not only is the tuition higher when you're not a resident, living expenses and everything else is becoming more expensive.
Going to college in your state, and living at home if possible is your best bet. But, who wants to live at home? College can be 1 of the best experiences in your life…
Well – there are solutions to the big expense of getting your education.
Savings via federal student aid
First, and foremost, after you chose and have been accepted to the school you wish to attend, is filing for your FAFSA. FAFSA stands for Free Application for Federal Student Aid.
Your college financial aid department will direct you to the correct sight, and give you pertinent information needed to apply. You'll need the school codes, etc., in order to apply for Federal financial aid.
FAFSA gives you 10 different college choices on the application that you can enter, so that you can have your aid in place, prior to choosing the exact school.
FAFSA offers first, student loans that are government funded. They offer different amounts each semester, but only if you're academic plans are to receive a degree.
There are two types of student loans. Subsidized loans are interest free as long as you remain enrolled in school at least half time and unsubsidized loans accumulate interest while you are in school.
Both of these loans are offered, so be sure you know which one you are applying for. Neither of them need to be paid back, though, until you get your degree.
The amounts offered are mandated by the government, which can vary in availability depending on your achievements and length of time in college as follows:
Freshmen: $2625.00
Sophomore: $3500.00
Junior: $5500.00
Senior: $5500.00
Graduate: $18,500.00
These loans are very low interest, and after obtaining your degree you then have six months to find a job and start paying the loan off.
Some loans even have deferment clauses, in case you don't find work immediately and they work with you on payment schedules, and amounts according to your financial situation. Yes, our government wants us to be educated!
Grants will cover some of your living expenses and tuition
Second – are grants and are based on you and your family's financial situation. Pell grants are the most popular, and they can offer up to $4,000.00 per semester for someone who is financially challenged, depending on your state requirements (it varies state to state).
The only requirement to qualify for this grant is that you must be enrolled in school at least halftime. This is money the government gives you, free, without having to ever pay it back.
Your state application should be included in your FAFSA packet and turned in as well.
Watch the deadlines because some states award their grants on first-come, first-served basis.
Check with your guidance office or financial aid office for your state's criteria and deadlines.
Scholarships are literally a free ride through college
Third are scholarships. Scholarships are free money and sometimes come in small amounts or some can offer full scholarships to pay your degree in full.
These are generally offered through the college, and are merit-based, for people who have high academic achievements, are carrying a high Grade Point Average (GPA) and can be offered at the same time as your student loans or Pell grants.
Some colleges have you apply separately for scholarships so check with the college you are going to attend.
Private scholarships can help you get through school
Fourth are scholarships through private organizations, businesses, clubs, churches and foundations. Businesses that are looking to increase their workforce will pay for specific scholarships, such as "broadcasting" or "journalism" degrees, and will offer funds to help you through school.
These funds can keep being offered to you annually, as long as your major is in the field they wish to donate to – and your grades stay at a minimum GPA.
Check with your local church, businesses, and organizations to find out if they offer these types of funds, and there are many, many lists online.
Many other sites can help connect you with the right company or scholarship award that would benefit them and you. Most require a good GPA, usually at least a 3.4, but others do not.
Keep in mind that all scholarship information is free – you should never be charged for this service.
Work part time at college or elsewhere
Fifth, is finding a part-time job locally to help with living expenses. Working 20 hours a week can help substantially pay for food, shelter and travel expenses.
Some colleges offer help finding part-time work, and even offer work-study jobs within the college at the bookstore, dorm, cafeteria, library, tutoring, and much more. Check with your school early to find out if you qualify for a work-study job.
These jobs are great, mostly because the government takes almost no taxes out of your check, and you make more at college than outside of school, because of this.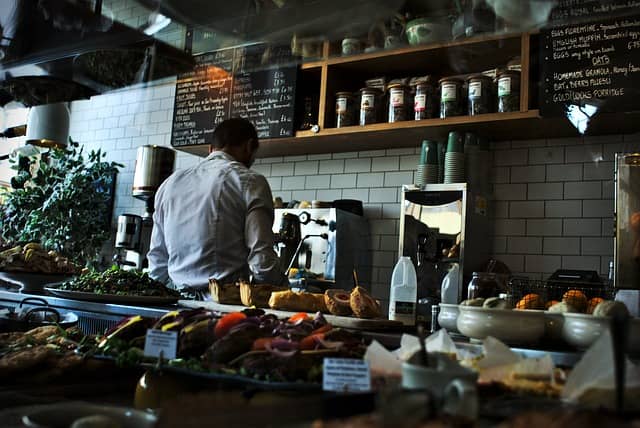 If you absolutely do not want to go into debt, you can always go to school part-time. The education process will be slower, but you can work full time, and go to school.
A lot of adults are acquiring degrees in this manner. Some colleges are aware of this, and offer speed sessions and self-paced classes, including online, weekend and night classes in addition to their traditional schedule.
Remember, a college education is almost a requirement for a good paying job, in this market, and getting a degree will not only be a huge achievement but financially rewarding and beneficial to your future.
Don't let the fear of going into student loan debt worry you, the benefits will much outweigh the debt.