---
---
Essay writing is a central focus of most students' work, regardless of the subject or area of study. And honed writing skills are imperative for success in almost any profession or career.
In today's world of quick communication and constant connection, these skills may seem less important. However, they are still center stage for many professors and educators. Communication may no longer be based on pen to paper, but consider emails, reports, messages, presentations and projects. Written expression is more than just an assignment at school, it's a part of daily life.
It's unlikely that every student aspires to be a writer, and some struggle with these skills more than others. But if ignored, students risk not being taken seriously or thought of as unprofessional in their future endeavors.
Review the following list of reputable sites and resources. Each one can be a valuable assistant and can help any students conquer their essay writing woes.
This free source offers access to an online writing portfolio and easy share options, as well as providing contests and games that offer students new study and practice material for more advanced essay skills.
This application is a great go-to tool for checking readability and sentence structure. The tool focuses on run-on and hard to read sentences, over use of adverbs and spelling. And students can write directly on the site into the editor.
This blog and website covers every aspect of the essay writing process. If students are struggling with punctuation, structure, research or topic selection, this is a great site to search for helpful tips and advice from advanced professionals. Here you will find guides, samples, reviews and other valuable information.
Essaymama's citation generator is a wonderful tool for students who are struggling with citation and bibliography areas. Nailing the essay content is one thing, but forgetting to reference or properly name all of your research could result in a lower grade than deserved.
Students can use Essay Map to help with outline and structuring their essays. Users start with their name and topic, and work with guided prompts to create a properly built essay. It's a straightforward road map to success.
Ninjaessays offers full customer support and one-on-one guidance for students. Their team is made up of highly qualified professionals and offers students a more personal and focused editing assistance, in comparison to the other automated systems available.
This referencing resource will automate your citation process, making it seamless and simple. The site uses over 7,500 styles and can help students build proper bibliographies.
This automated online tool helps students organize the entire process of essay writing, from start to finish, to help increase their productivity. The source works in any language and covers the simple 5 paragraph essays, up to the more advanced 17 paragraph structures.
Students should never submit writing that is copied or improperly referenced. Plagtracker's unique checking algorithm can assure students that their work is always 100% unique, and they offer a thorough proofreading and editing service as well.
For students who are unable to create an adequate thesis, this free building tool can be a lifesaver. Students will be guided through choosing a topic, properly building a thesis and generating a useful outline.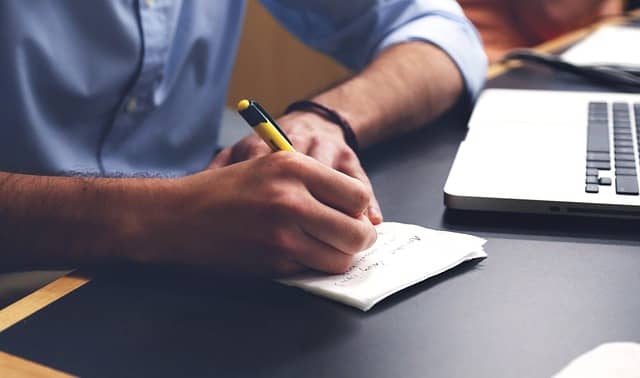 Teen Ink's best college essays offers students access to endless essay examples and can be a constant reference for any area of study. Users are better able to identify what makes a good essay, and how to achieve mastering their own writing skills.
Essayscapital writing contest is a great choice for students who are working on their creative or fiction writing. There is also a chance to win prizes, which can be a great incentive for less motivated writing students, and possible offer a new way to gain financial assistance.
No matter where the obstacle, technology is offering a world of support in essay writing. First, students must be able to assess their own weaknesses, and identify where they need the most help. Once there is an understanding of what needs the most work, any one of these tools can be a useful and convenient source of guidance.
Remember practice makes perfect, and writing skills will take time to perfect. However, improved results will quickly begin to surface if you use the tools listed above to your advantage. So don't hesitate, try one of the tools listed above and start improving your writing skills today!